Feb. 22, 06
Location of Abashiri: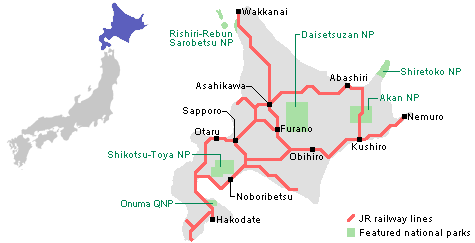 On this day I rushed to the train station to catch the 1st train because I woke up a little late and if I missed this train I would have had to wait for 1 hour for the next one, and that would have wasted a lot of time because it takes 5 hours by train to go to Abashiri.
I left Sapporo at 7:24 am and arrived at Abashiri at 12:45 pm. During the trip, the train traveled through the Hokkaido countryside which looks more like North America than Japan. You see so many mountains and natural rivers, unlike the endless amounts of grey and concrete in the rest of Japan.