Continuing with the posting of photos that are more than 1 year old.
This post continues from my post on
Kumamoto on April 4, 2006
I visited Kagoshima on April 5, 2006.
When I arrived it was raining all day (just like in Vancouver) so I did not take a lot of pictures. A lot of the places that I walked by, I didn't take any pictures of...
Starting with the arrival by Kyushu Shinkansen "Tsubame" at Kagoshima-Chuo Station on the night of April 4, 2006.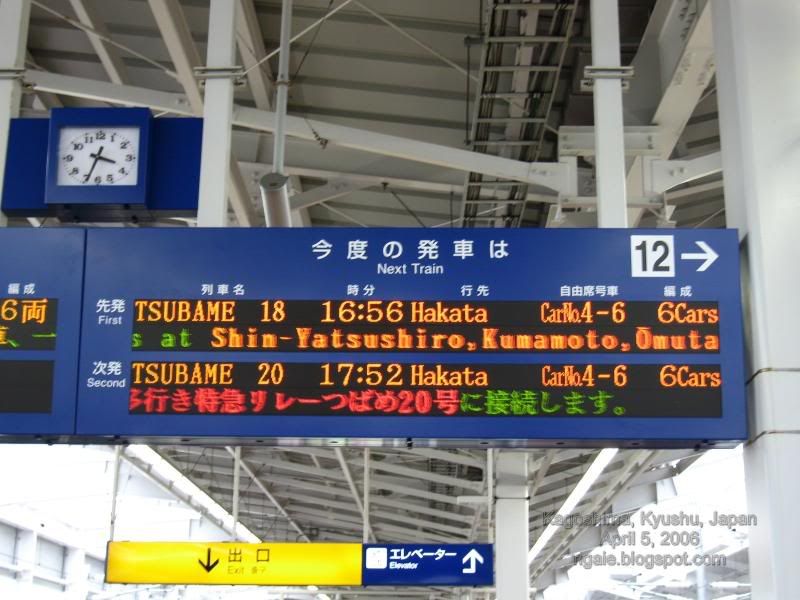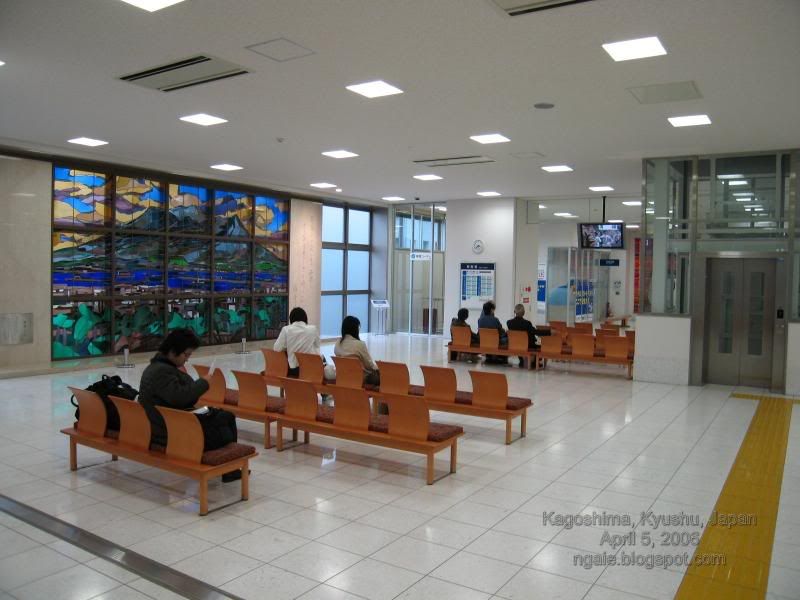 Like every other city in Japan (now China), a ferris wheel is necessary:




The next day, statue commemorating the visit of St. Francis Xavier: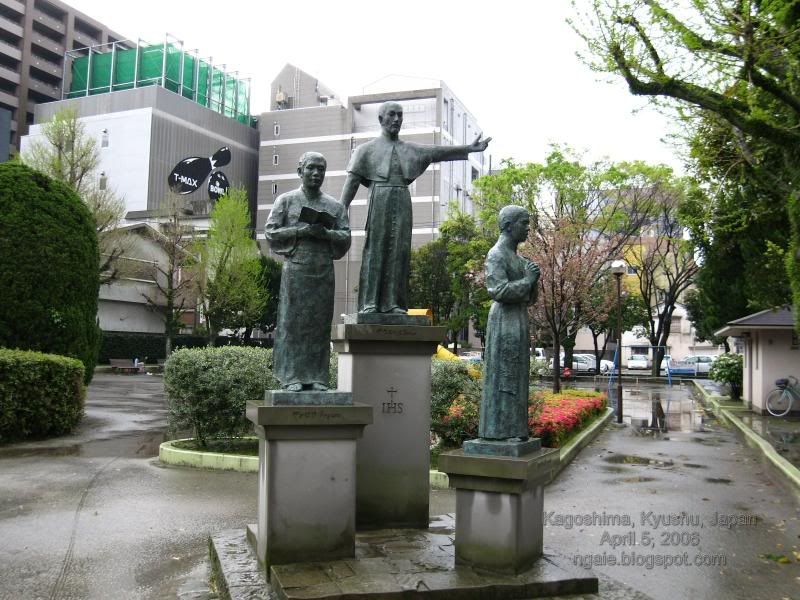 Statue of Takamori Saigo (the man behind the Meiji Restoration that restored Imperial rule from the shoguns)

"Saigo Takamori is a popular, local hero and leader of the Meiji Restoration, which brought an end to Japan's feudal age in 1868.

Discontent with the ways of the new Meiji government, however, Saigo Takamori became the leader of the unsuccessful, anti-government Satsuma Rebellion of 1877 which ended in his suicide.

A famous statue of Saigo Takamori in military uniform stands in Kagoshima's Central Park (Chuo Koen). Another statue which depicts him walking his dog, stands in Tokyo's Ueno Park. "

(Courtesy of japan-guide.com)




View of Sakurajima (an active volcano off the bay of Kagoshima) from the parking garage of the train station:

"Sakurajima is one of Japan's most active volcanoes and the symbol of Kagoshima. It smokes constantly, and minor eruptions take place frequently. Sakurajima's most recent, major eruption occurred in 1960. In a strong 1914 eruption, large amounts of lava transformed the former island into a peninsula."

(Courtesy of japan-guide.com)




View of Sakurajima from the waterfront:




More pictures of the station:




Shinkansen "Tsubame"




The station's ferris wheel: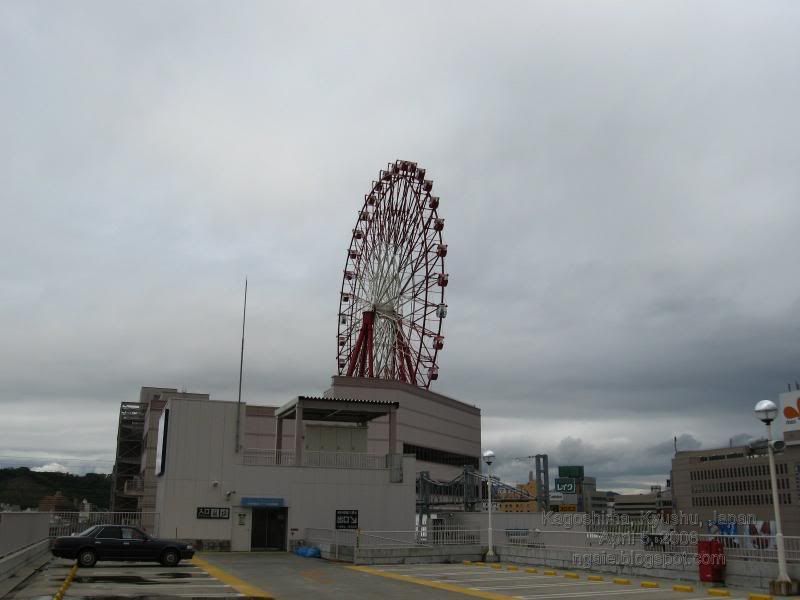 Kagoshima suburbs from the view of the bus to the airport:




Sakurajima (the volcano on a clear day, the day that I was scheduled to leave!)




There are no pictures of the Museum of Meiji Restoration because if memory serves me right there was no picture taking allowed. One of the main points of the museum is that it had a dramatization of the events of the Meiji Restoration using talking robots.

Summary:

Pros:
- Lots of history if you are into the modern age of Japanese history

Cons:
- You really need a car in order to explore Sakurajima (the volcano)
- Not much to see in the actual city
- Not that user friendly towards tourists that rely on transit because a lot of the sights are outside of the main city

Recommendation: Better to go on an organized tour unless you are willing to rent a car