On Jan. 12, 08 I started my week long trip to New York, Philadelphia and Washington D.C.
Usually a flight from Vancouver to New York direct would be about 5 hours, but since I redeemed my flight from Japan Airlines mileage bank, I had to fly with American Airlines (their alliance partner).
Since American Airlines no longer has any direct flights from Vancouver to anywhere else but Dallas, I had to fly to Dallas to change flights. They used to fly direct to New York, Boston, Dallas, Miami, Washington D.C. if memory serves me right when they had a partnership with the now defunct Canadian Airlines.
Arriving at Dallas, the airport is so big that you have to board a train to change terminals to get to your next gate:
The new international terminal in the background: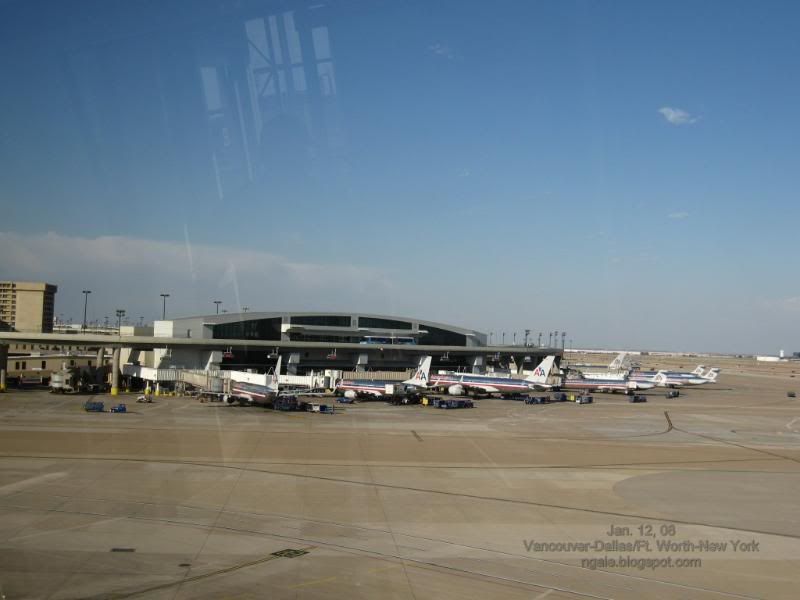 All you see there are narrowbody American Airlines aircraft: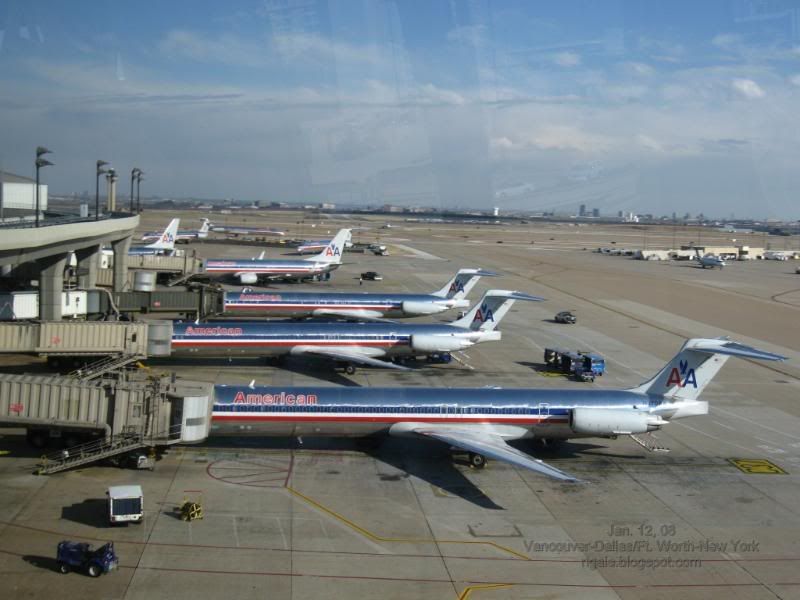 The airport train stations are located on the roof of the terminals:




A Sony electronics vending machine, first time I had seen this before, you can buy digital cameras, video games etc. from this thing:




From the gate:




Takeoff:




The Texas landscape, nothing but highways and sprawl: