Continuing from my previous post, on May 3, 08 after the DMZ tour ended at around 3 pm in the afternoon we decided to walk back to our hotel in the Myeongdong area because we figured it would be really close since the taxi ride in the morning took only about 10 minutes.
On the road by to the hotel, we passed by
Seoul Station
, which is the main railway station in Seoul. It serves as the terminus for high-speed railway services to Busan and other cities in Korea. From our experiences with railway stations in Japan, there are usually a lot of shops and restaurants inside the station so we decided to go inside to take a look.
From the station plaza.


Inside the station.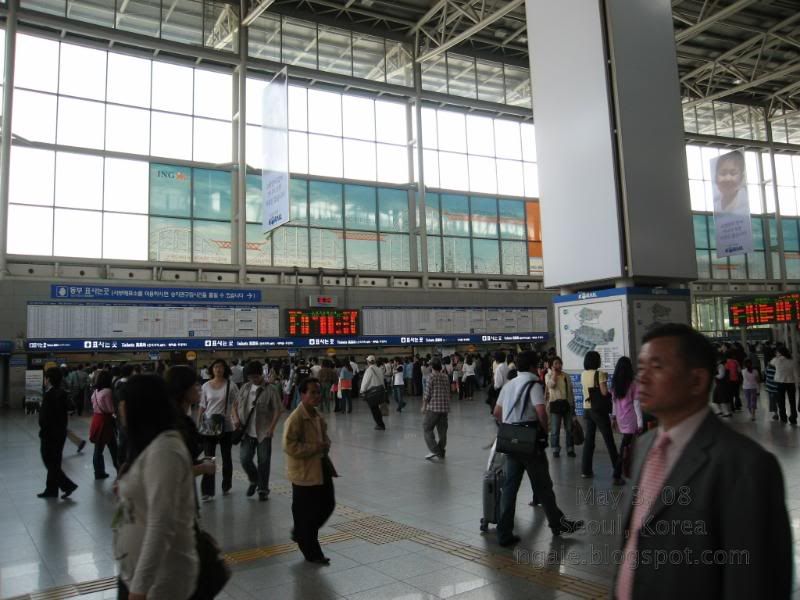 Back outside.




The old Seoul Station which is beside the new one. There were a lot of homeless people and bums sleeping and gathering outside this now disused station.




The station plaza faces a giant highway overpass and a really wide road.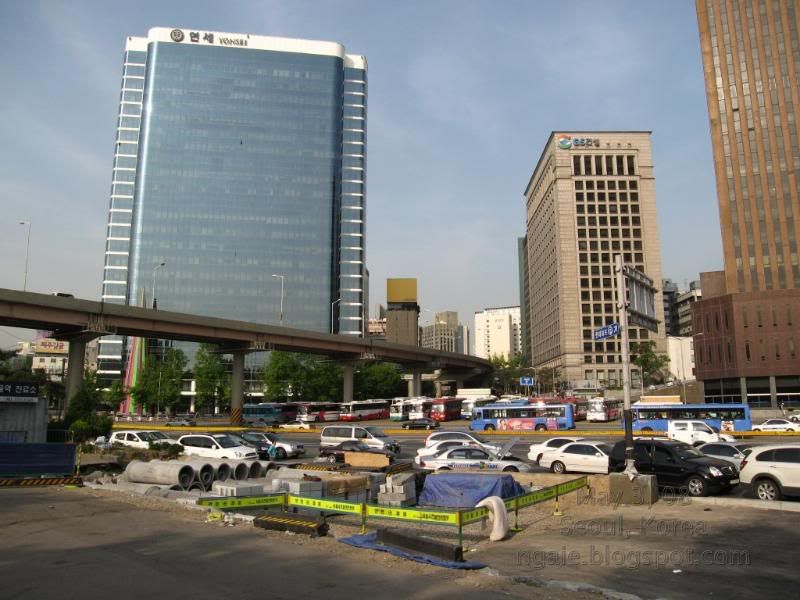 The Namdaemun Gate that is under reconstruction. It was burned down in an arson attack on February 2008. It was a "600-year-old gate in central Seoul [and was] listed as South Korea's number one national treasure and the country's landmark symbol."




Next we reached the Seoul City Hall area. One of the palaces of Seoul was in the vicinity, so we decided to check it out.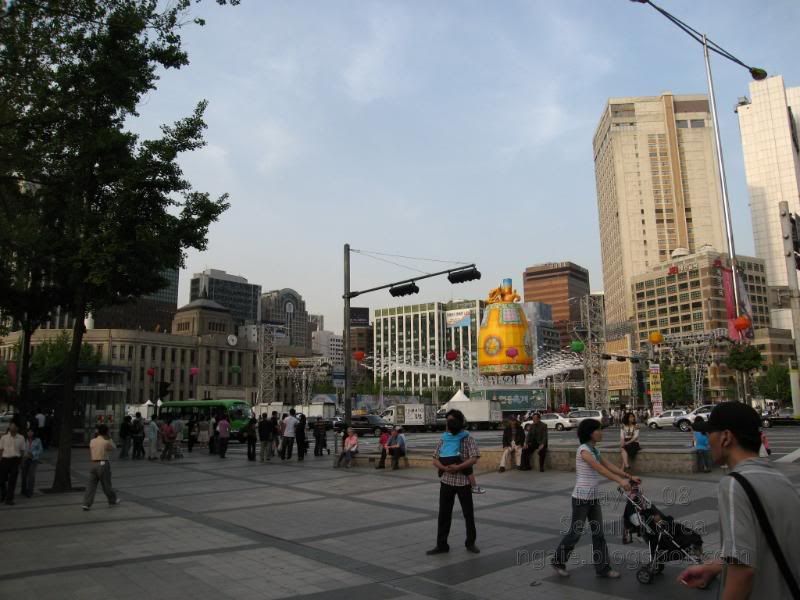 This is the Deoksugung Palace. As with all other palaces formerly occupied by royalty in Asia, once they revert to public use, all thats left is the shell of the buildings with nothing much interesting to see inside. The interesting thing about this palace is that it incorporates European style buildings as well.

The main gate.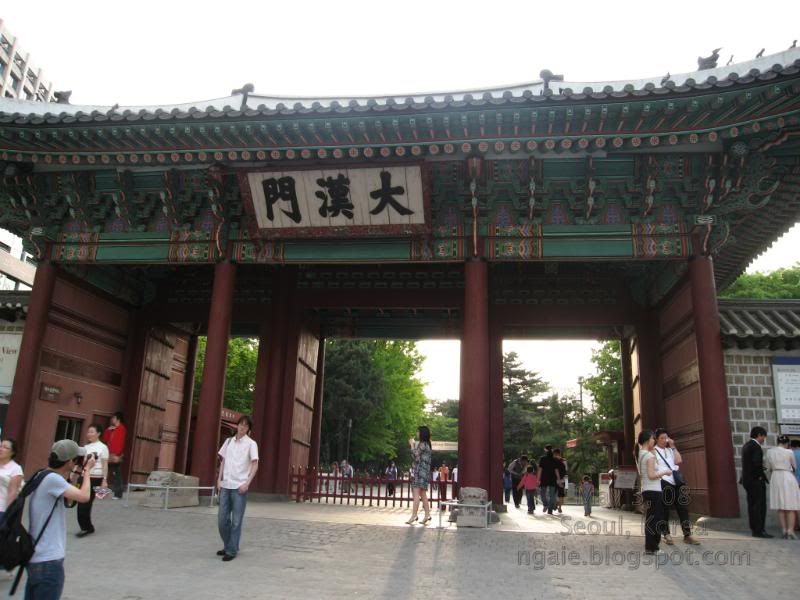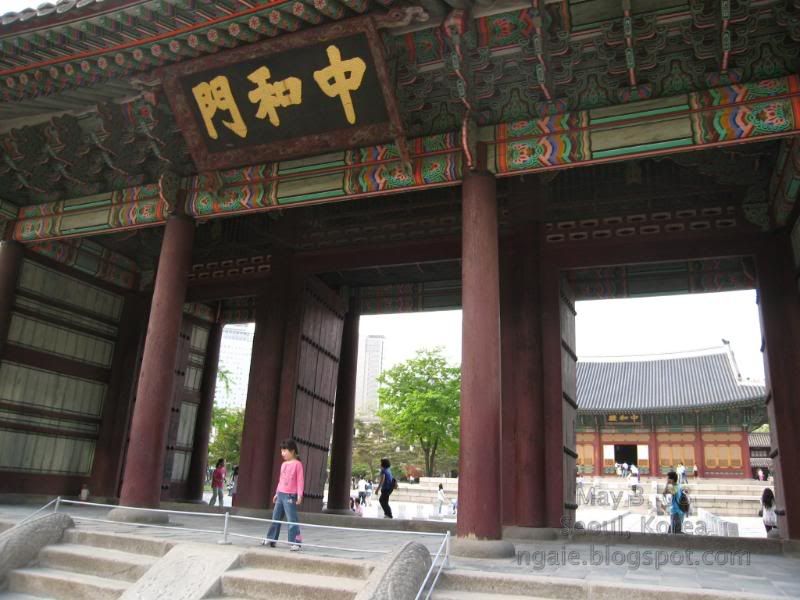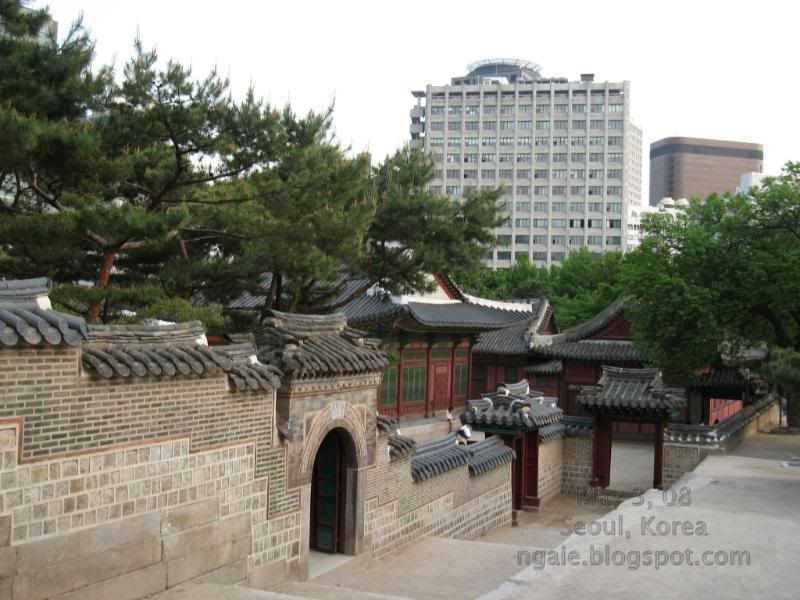 After going to the palace, we headed back to our hotel to rest and at around 7pm we went to N Seoul Tower. The tower is built on a mountain so we had to take a cable car up there. We unfortunately did not anticipate how popular the tower so by the time we arrived at the cable car station, there was a 1 hour line just to board the cable car and most of the "tourists" were Koreans. There were very few foreign tourists (other than Japanese) that were queuing for the cable car.

N Seoul Tower from the base of the cable car station.




A very blurry and bad picture of the Myeongdong area (where our hotel was located). (Facing north)




A better picutre (facing south) of the Han River.




The various admission tickets.