On May 1, 08 my family and I had boarded a Singapore Airlines flight from Vancouver to Seoul. When we landed at Incheon International Airport, it was already May 2, 08 and the time was around 5:30pm. I don't like how you lose a day when you fly towards Asia from North America.
After a quick lineup at the immigration and customs at the airport (most of the arrival passengers were Korean, so the foreigner's line was quite short) we went and boarded the "Korean Airlines Limousine Bus" headed towards Seoul.
Typical Korean style apartments. Pictures taken from the bus.
Skyline of Korean residential buildings.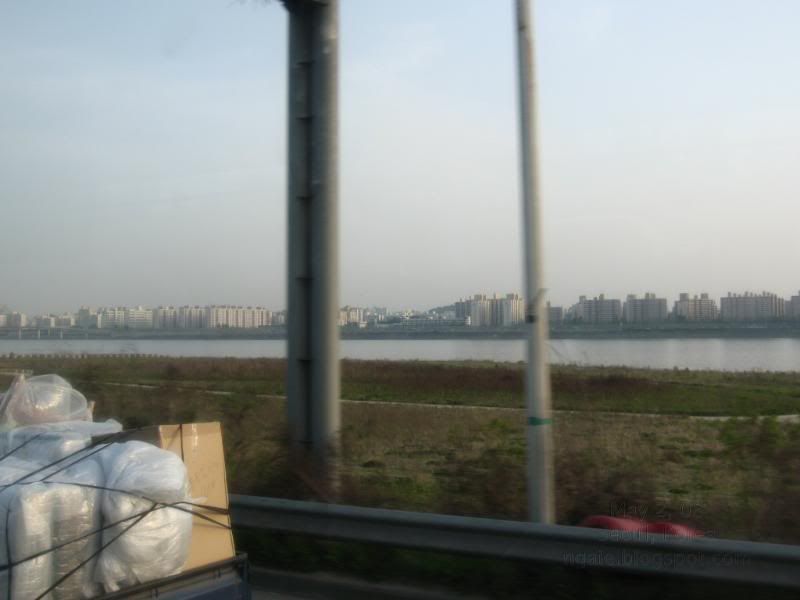 The airport is quite far away from the city and it took 1 hour to get to the Myeongdong area (city centre) of Seoul where our hotel the Ibis Myeongdong was located.

Typical Seoul street. Always packed with cars.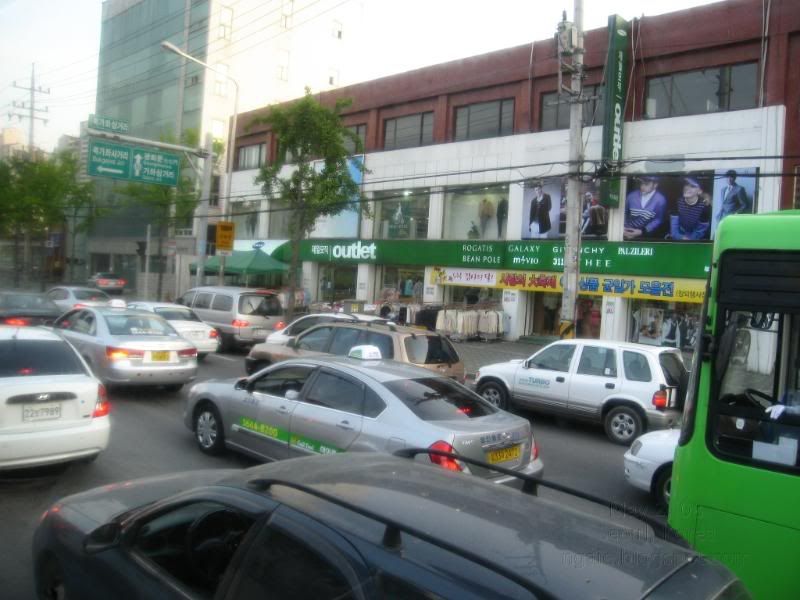 Some pictures of Seoul.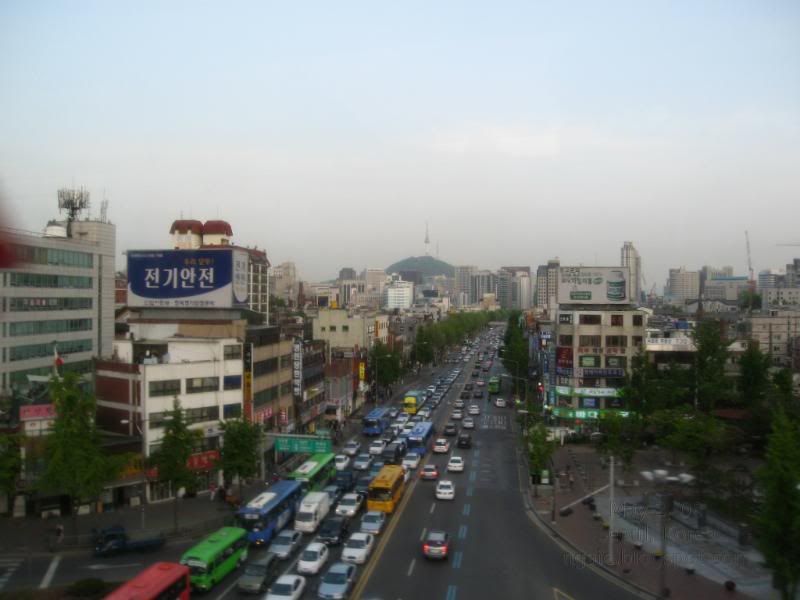 Near the Myeongdong area of Seoul.




The bus only stopped at the Lotte Hotel which was according the to information desk at the airport very close to our hotel. Unfortunately in Seoul, to cross streets, one must walk through an underpass. Even though our hotel was across the street from the Lotte Hotel, carrying luggages through the crowded underpass wasn't easy. In fact, we got lost inside the underpass as there were many exits and had to go to the Lotte Department Store (which had an entrance inside the underpass) to ask for directions.

After we checked into the hotel it was already around 7pm so we just walked to the nearby Namdaemun Night Markets to check out what was there.