Last week on May 19, 2009 I had the opportunity to visit the Canada Line (new automated rapid transit system linking Vancouver, Richmond and the airport) operations and maintenance centre.
The system has been under construction since 2005 and is scheduled to open on Labour Day (first Monday in September) Sept. 7, 2009.
The trains are all made in Korea by a subsidiary of Hyundai, the Rotem company and is not compatible with the current SkyTrain system in Vancouver. The two systems do not interconnect.
For more information please see the
Canada Line Wikipedia page
.
Inside one of the three maintenance bays.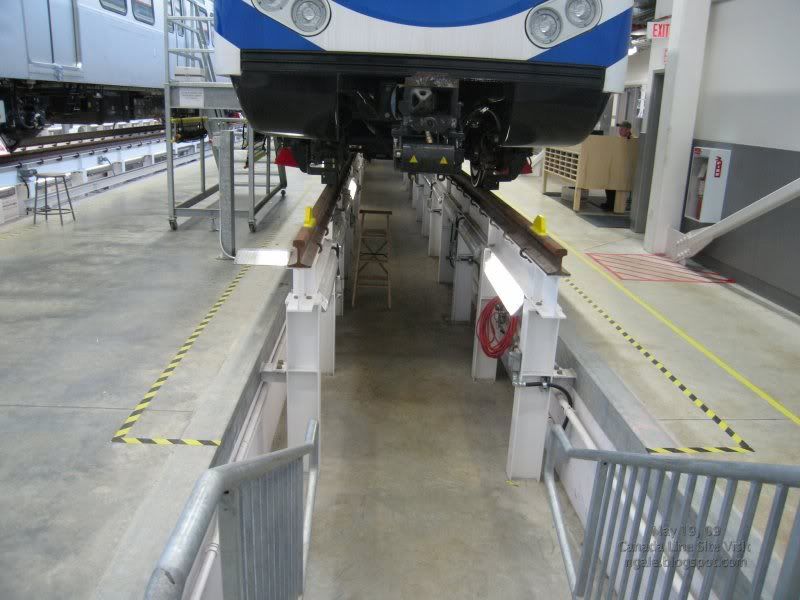 The "shoe" that collects electricity from the third-rail to power the cars.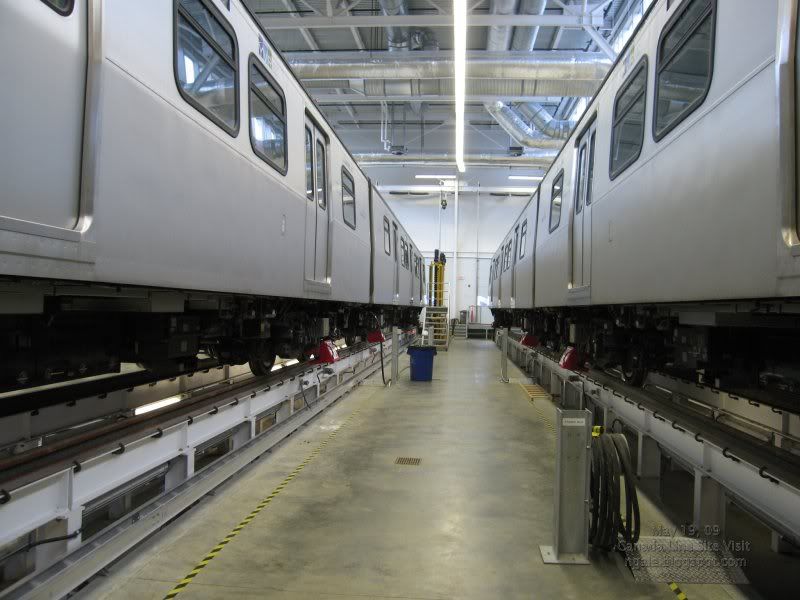 The train controller for manual operation.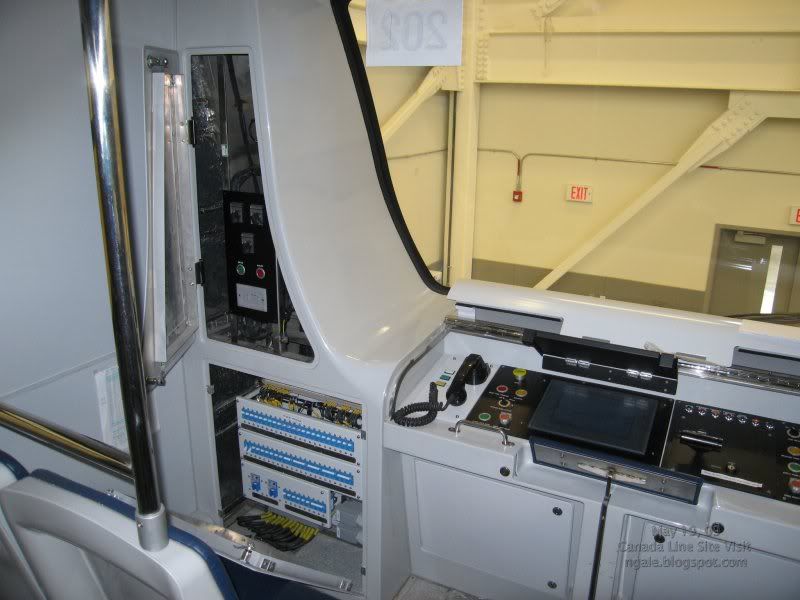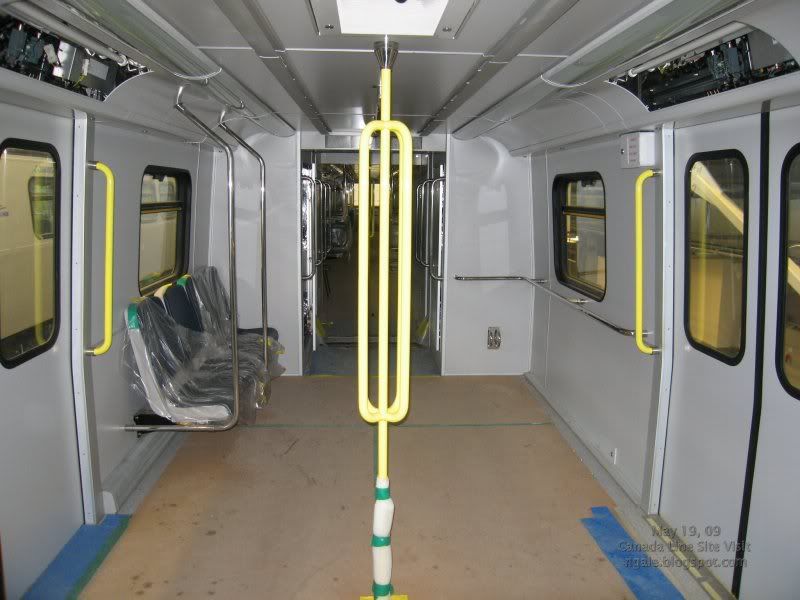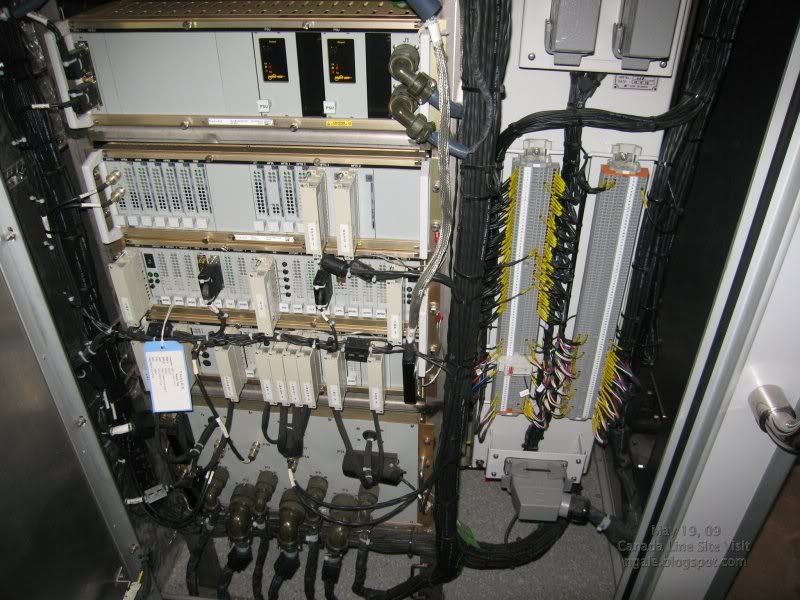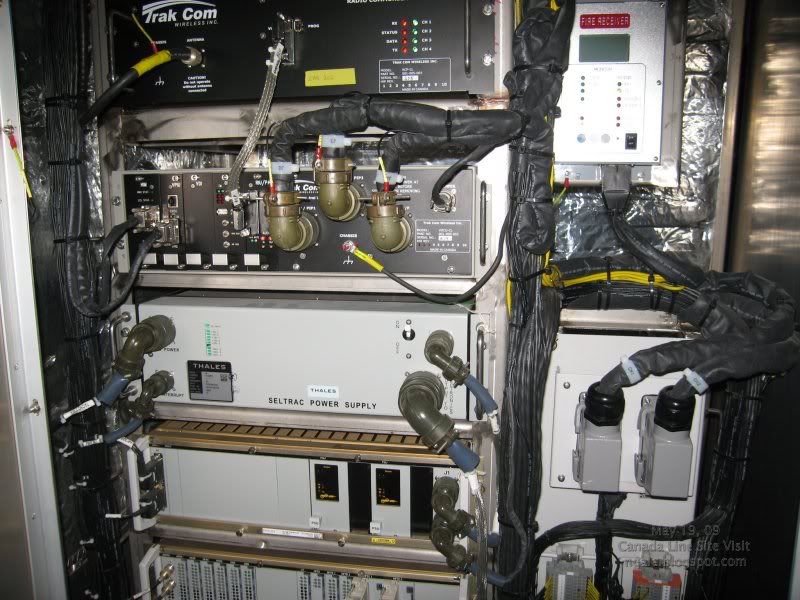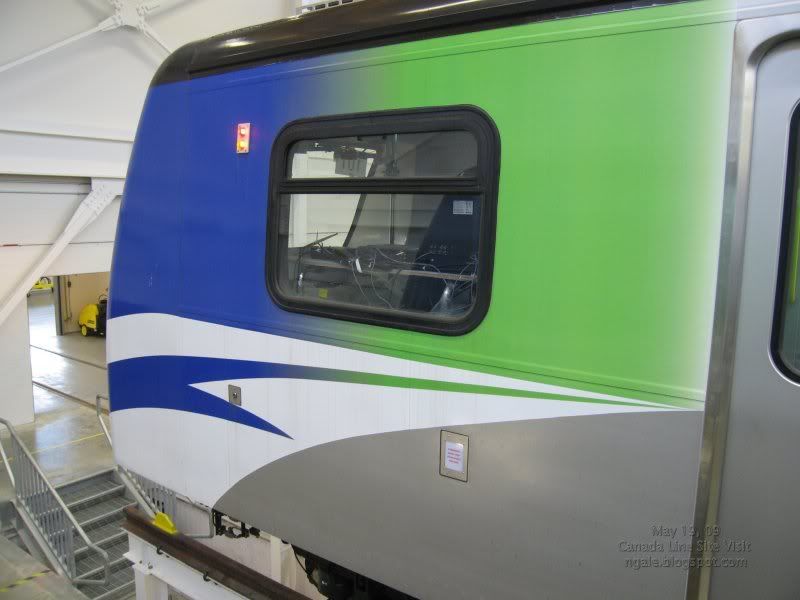 The "stinger" plug that powers the trains with 700V (I think) of DC power for maintenance purposes.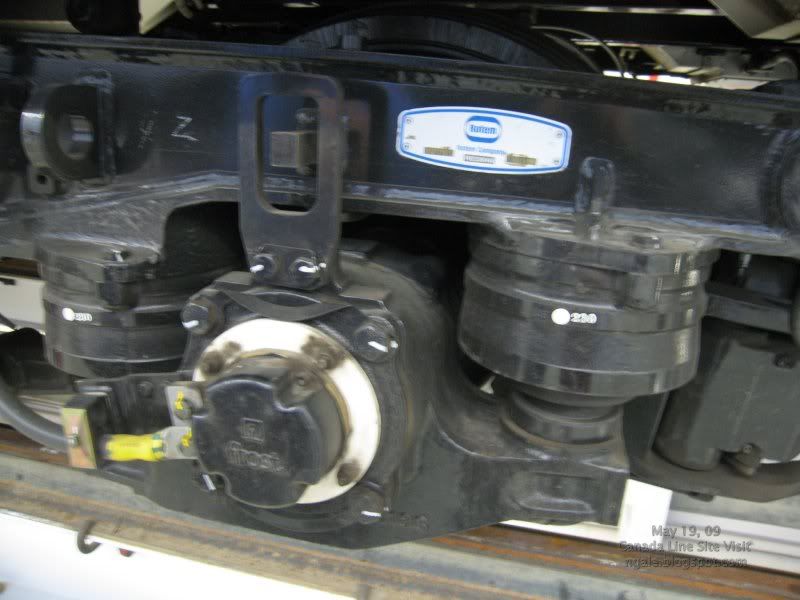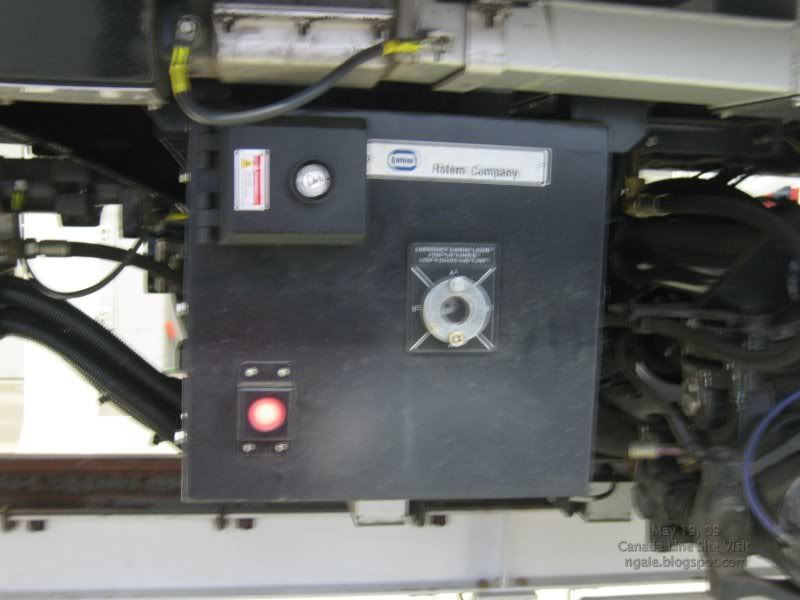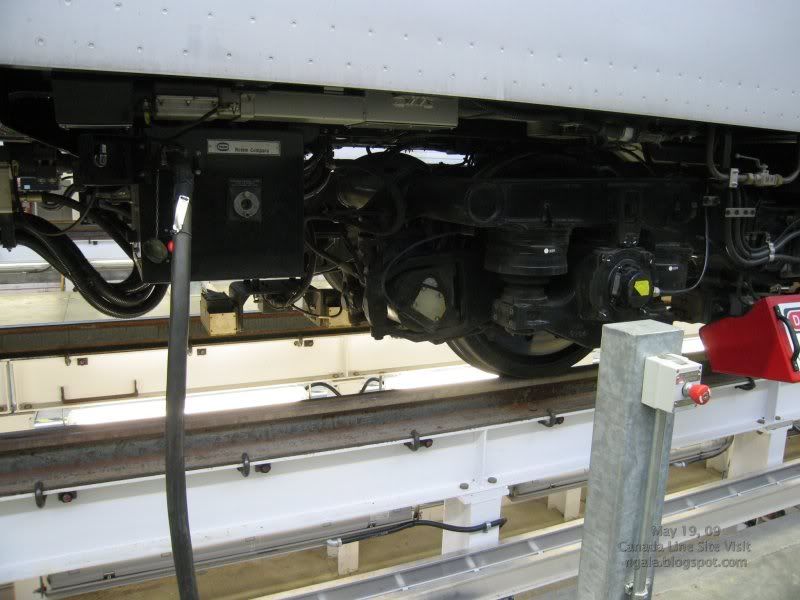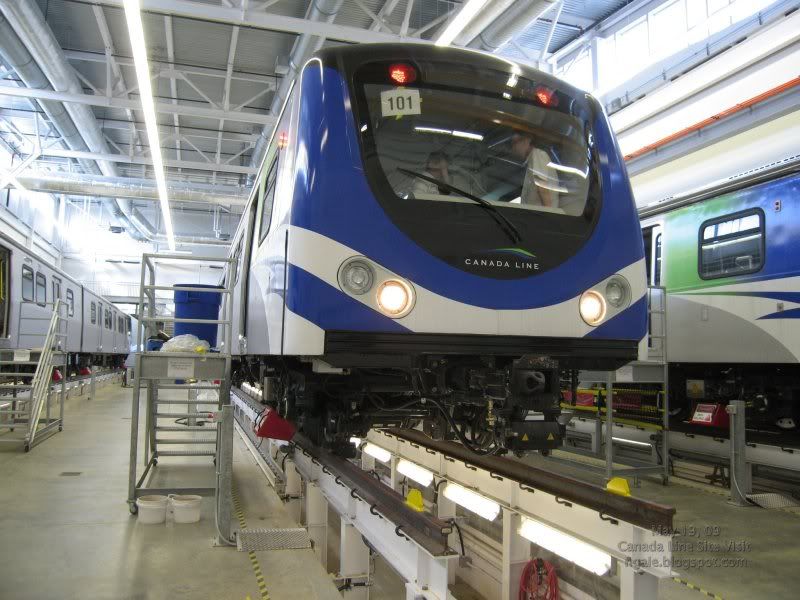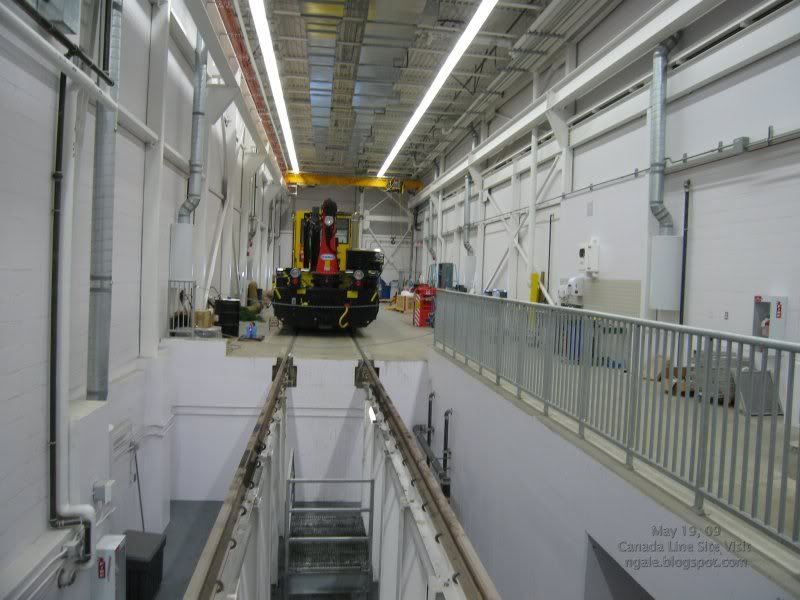 The area for washing and cleaning the trains.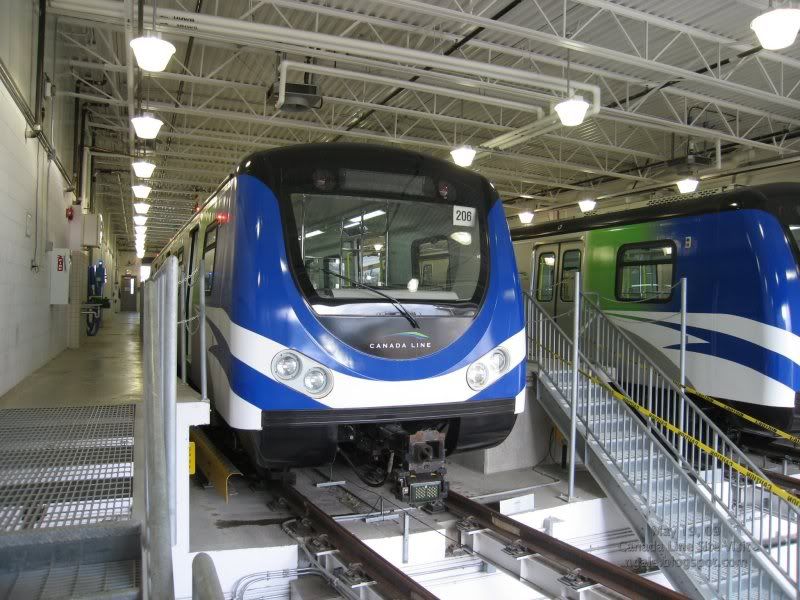 I also had the chance to visit the Marine Drive station that was under construction. Most of the station was completed except for the finishing touches like the flooring and the signage.