On May 7, 08, after visiting my mom's cousin in Singapore. We decided to visit the
Singapore Flyer
. It is billed as the world's largest Ferris wheel at 165 m (541 ft) although it will soon be eclipsed by the 208 m (682 ft) Beijing Great Wheel when it is completed in late 2009.


It does seem that ever since London built their "temporary" Ferris wheel, the "British Airways London Eye" for the Year 2000 celebrations that almost every city in Asia wants to build one as well.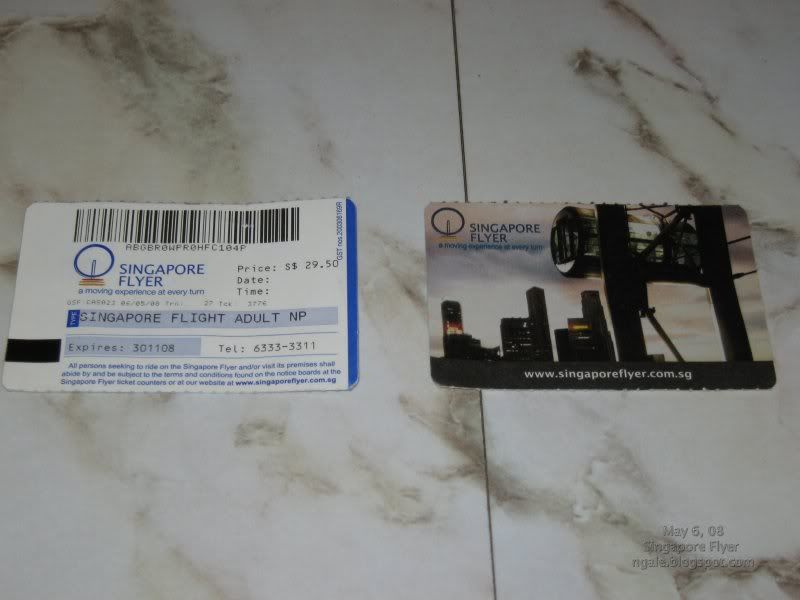 The Singapore Flyer was pretty expensive at $29.50 SGD (~$25 CDN as of this posting) per person. The whole ride takes 30 minutes and you get an impressive view of a carefully cultivated (by the government of course) skyline. On the day that we went, there was almost nobody there, maybe this is due to the high admission fee as in Singapore, you can get a nice meal at a local hawker centre food court for as little as $3-4 SGD. It also doesn't help that there is almost no public transit to the attraction and that you have to board a free tour bus that stops at a poorly labeled bus stop back in the city centre.

The picture from my previous post of the scaled model of Singapore shows the location of the Ferris wheel in relation to downtown.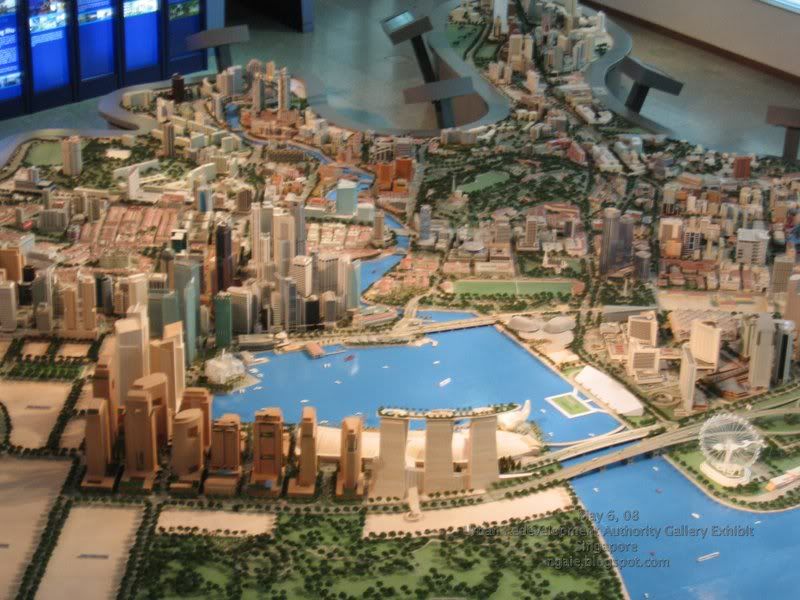 My opinion is that this attraction is probably a one time only thing for most people as the price of the tickets is too expensive. Also unlike other observation decks that I have been to, for example Tokyo, the skyline is almost too uniform, neat and inorganic to be interesting, in contrast to the chaotic skylines of Tokyo and Hong Kong.

The ride in pictures from start to finish.

Entering the base of the attraction.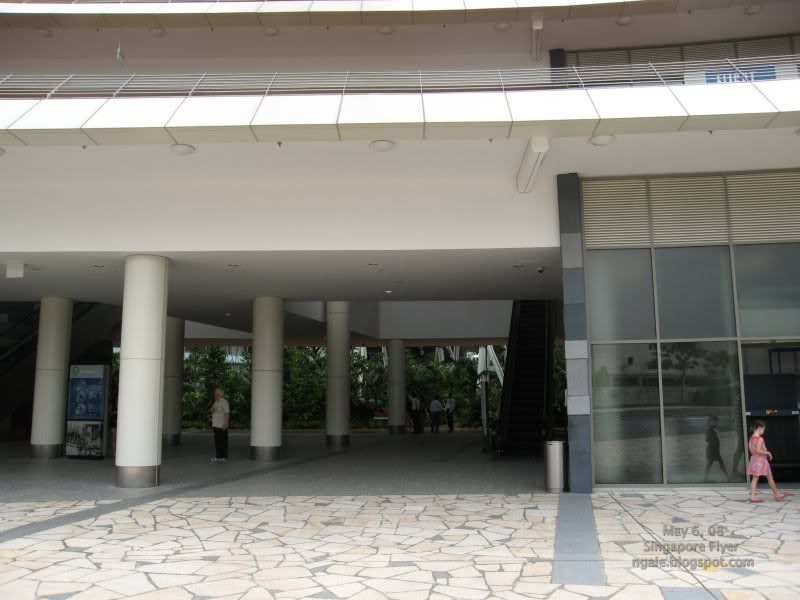 There is a nice tropical rainforest "park" in the centre.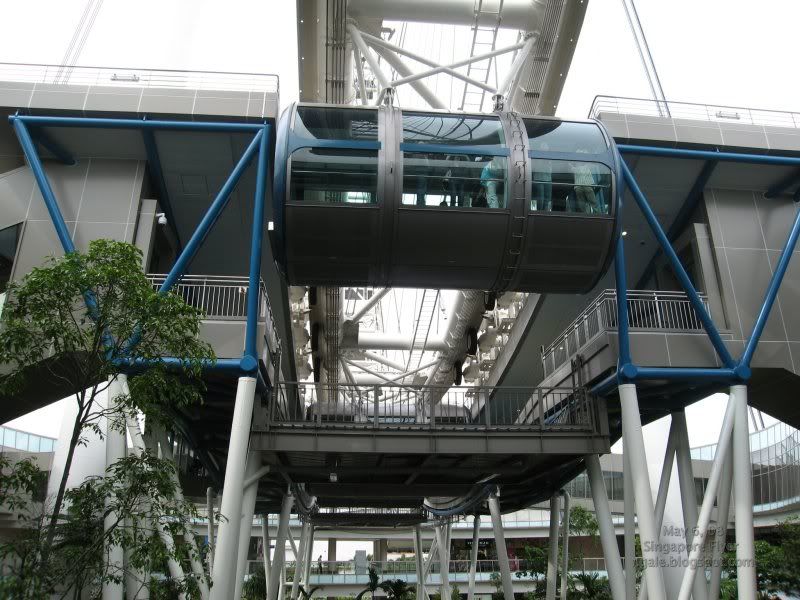 Boarding the capsule.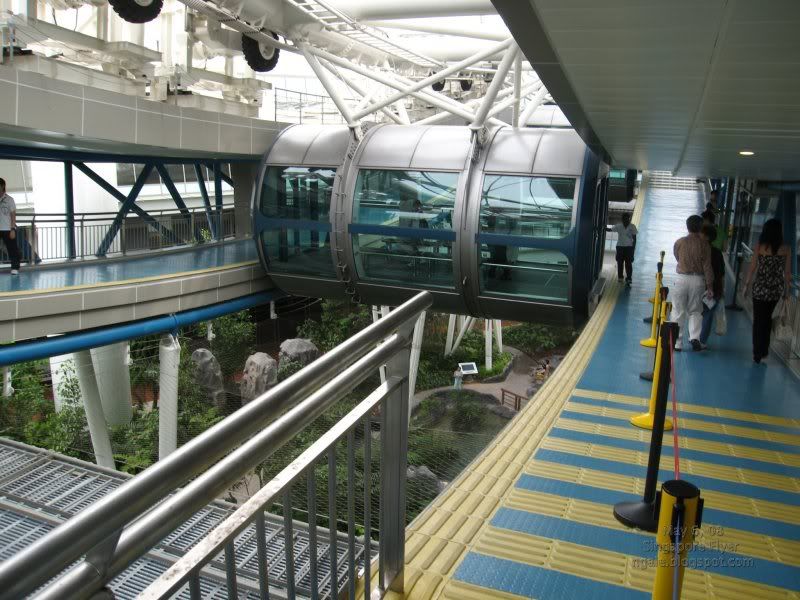 Coming out of the base.




The awesome machinery of the attraction.




The Singapore skyline.




The masses of construction cranes in the left are constructing what Singapore calls their "Integrated Resort" which is basically a resort hotel anchored by a casino, the Marina Bay Sands.




Looking towards the government district. The durian shaped building as a concert hall.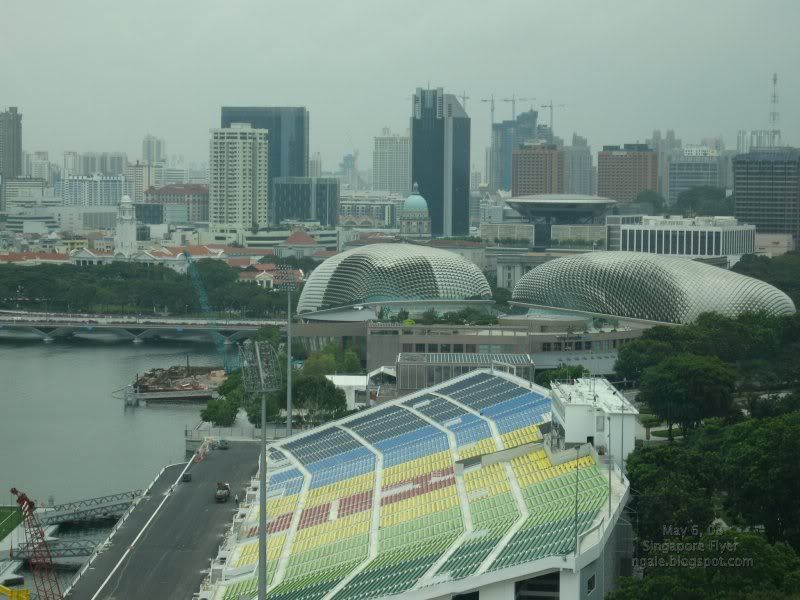 Towards the far east side.




More pictures of the Singapore skyline.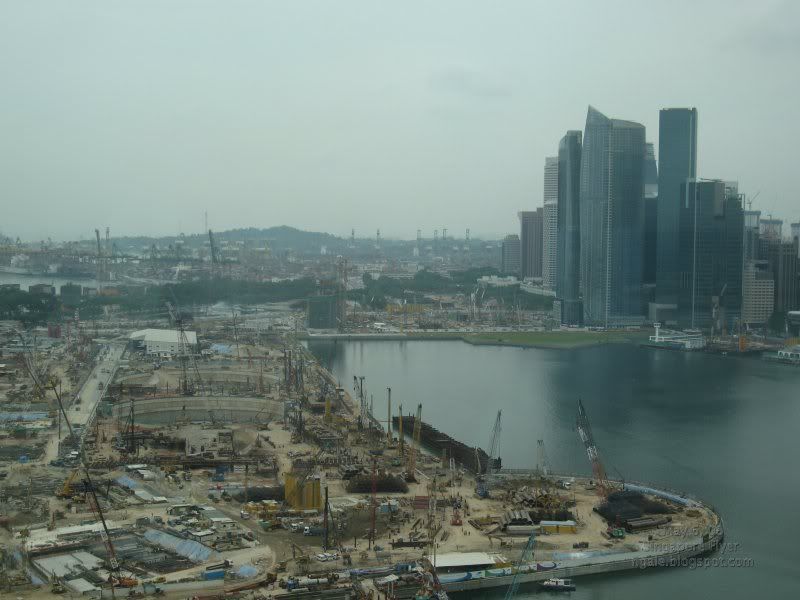 Halfway through the ride.




Looking towards the strait that separates Singapore from Indonesia.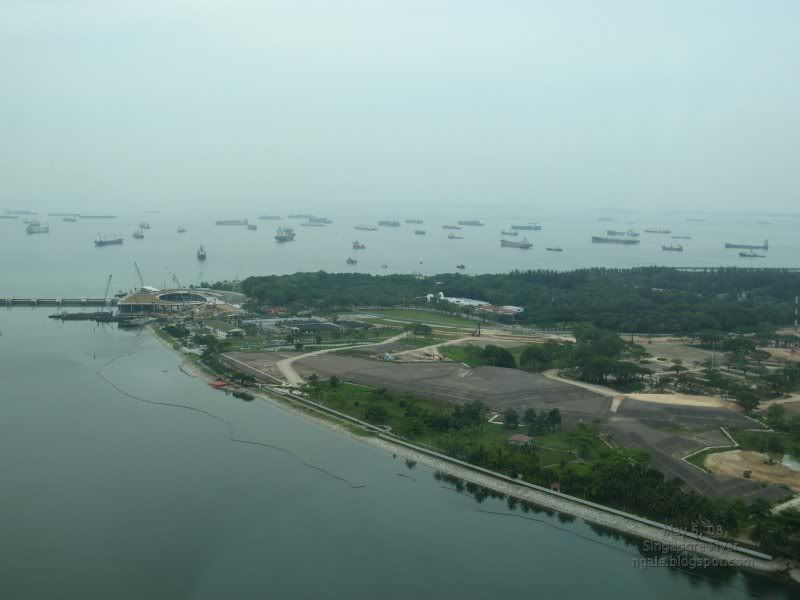 More pictures of the eastern skyline (not in the downtown area).




You can see the "Arab Street" in the background. The Arab Street neighbourhood is a predominately Malay area.




More pictures of the structure.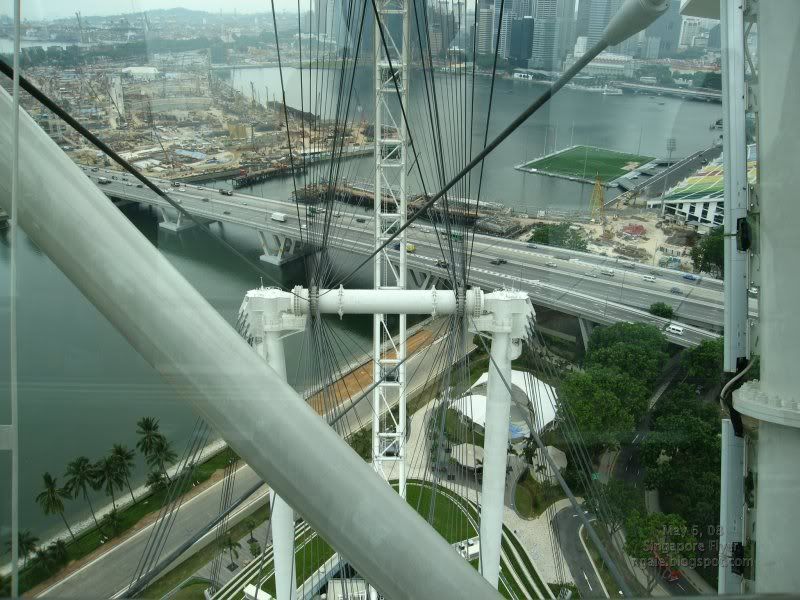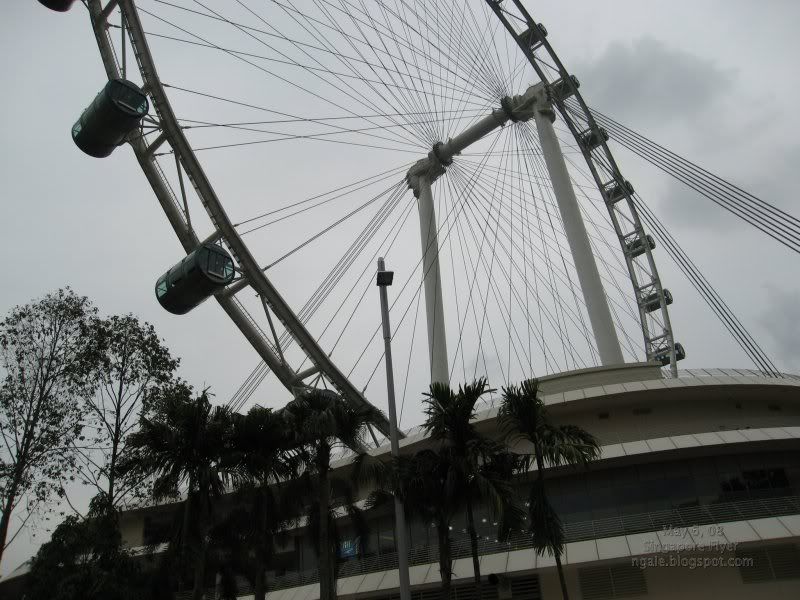 And back on the ground.