On Monday, August 17, 2009, the Canada Line rapid transit project finally opened to the public after 4 years of construction and 3 months ahead of schedule.
I don't know why they choose to have the grand opening on a Monday (these kinds of grand infrastructure projects are usually open to the public on the weekends...) but because I had work, I unfortunately could not ride the train on the opening day. I tried going after work but the lines were just too crazy.
Instead after dinner I went biking down Cambie St. and across the Canada Line bridge to Richmond. While biking I passed by many stations and they were all packed with people. I had never seen Cambie St. so alive with pedestrians before!
Below are pictures of the craziness that ensued on opening day when an estimated 100,000 people rode the train from 1 pm to 9 pm.
(Note: The pictures are not mine and are from various sources)
Our illustrious leader, the one who knows best, Premier Gordon Campbell opening the system at the YVR-Airport station.






Crazy lines downtown:












Inside the stations:












Inside the trains: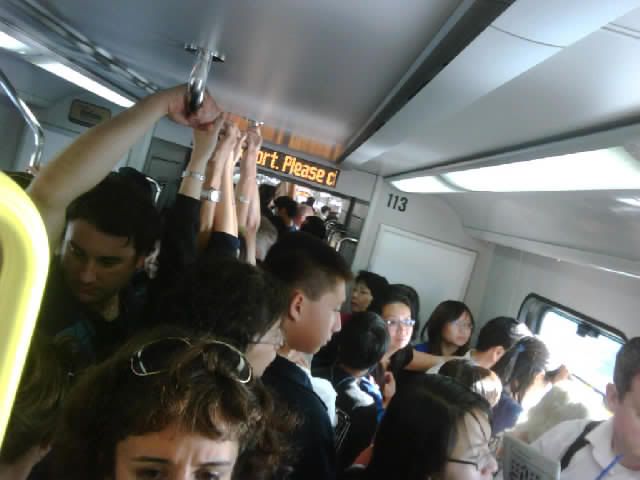 Transition from the subway portion in Vancouver to the elevated portion in Richmond: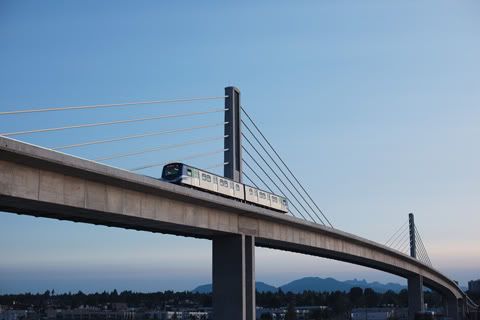 One of my favorite stations, Broadway-City Hall (not on opening day):