This is part 3 of the series from
Yunnan Province
in China, the province with the largest amount of minority people in China. It is also not very developed compared to the coastal cities of China.
Here are the previous parts, posted long time ago...
Yunnan Part 1: From Hong Kong to Kunming
Yunnan Part 2: Kunming, Stone Forest, Lijiang
We first started off visiting the
Three Pagodas
, outside the town of
Dali
in Yunnan.
I was told that this is the most expensive entrance ticket for all of China, around 121 RMB ($17 USD) for foreigners, much much less for locals, around 5 RMB. And also, there is not much to see there except those 3 pagodas which you can admire for less than 5 minutes.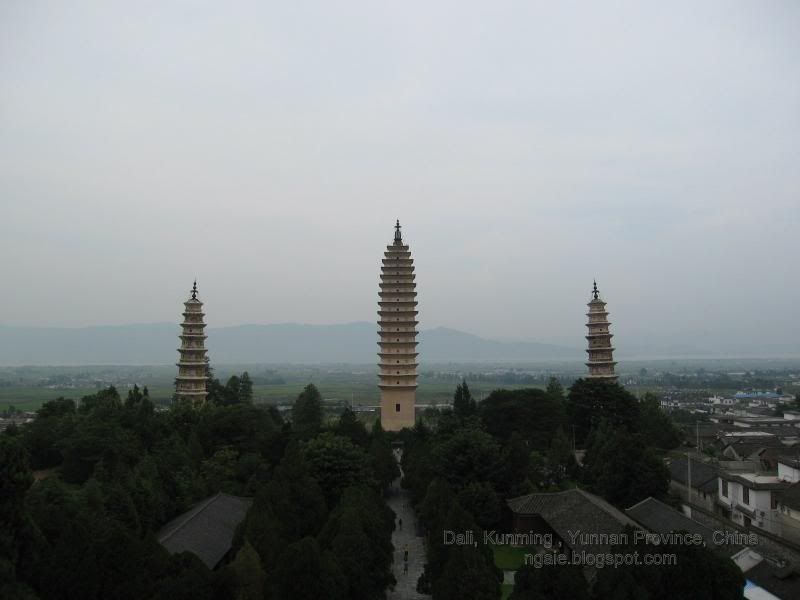 Next we went to the old town of Dali: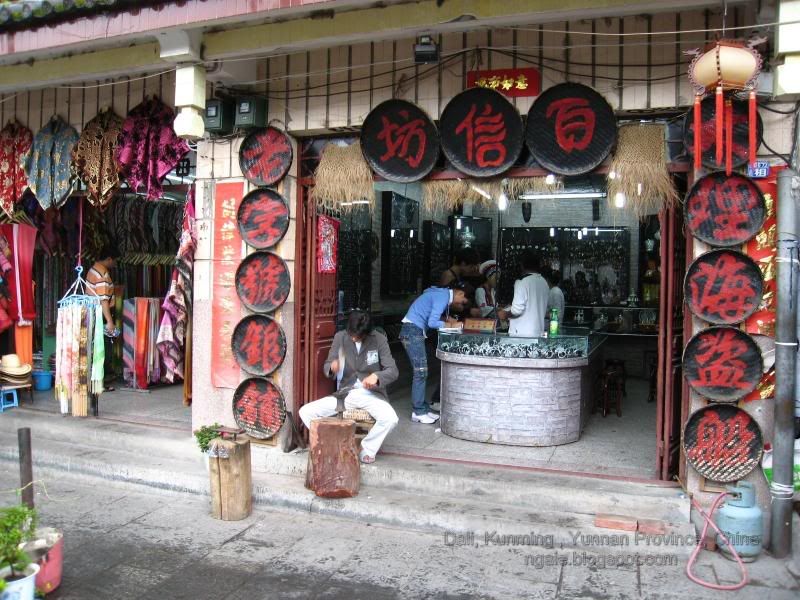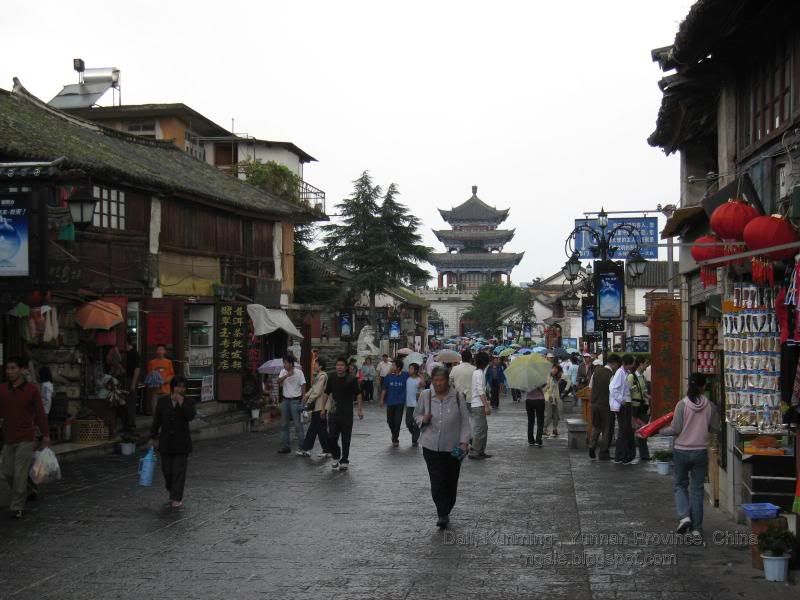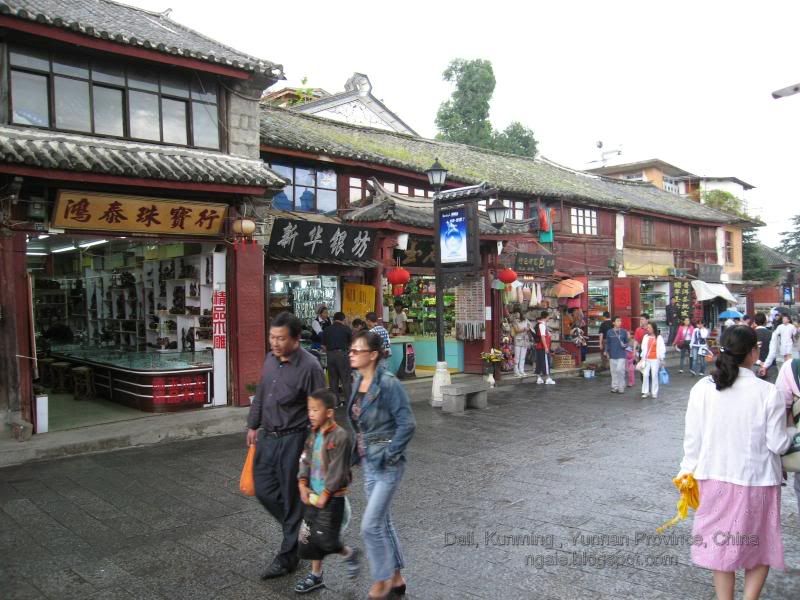 Monument to the People's Solders:




Typical food stands in towns, I would advise non-locals to not to try any of them...(for sanitary reasons)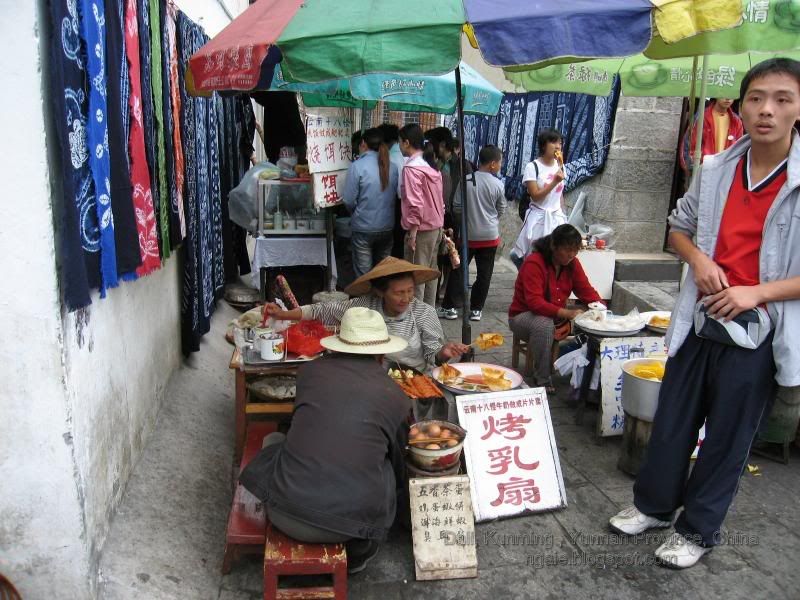 From the city wall (apparently, you are supposed to pay an "entrance fee" to go up this city wall....but I ignored the guy)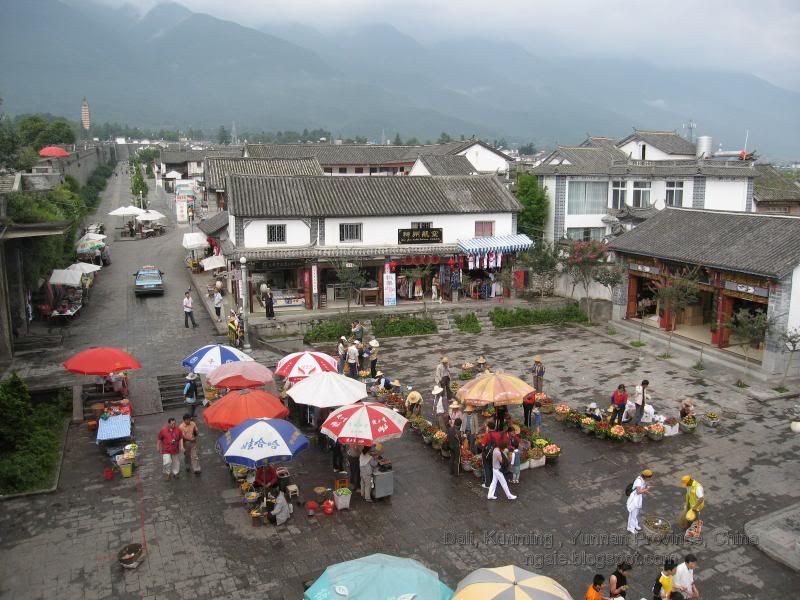 From the Dali airport, preparing to fly back to Kunming, the capital of Yunnan province. What is interesting is that people in Kunming don't have air conditioning because of its high elevation, during the summer time it isn't that hot, compared to the other cities of China.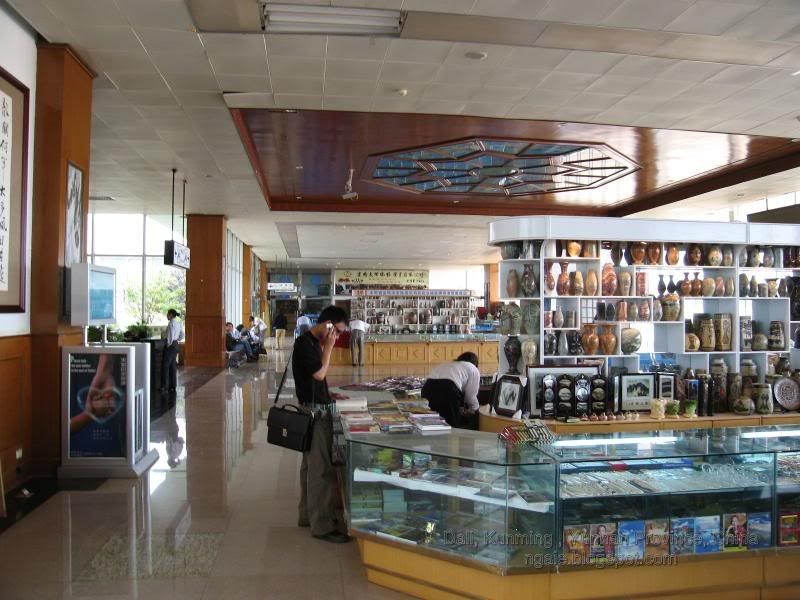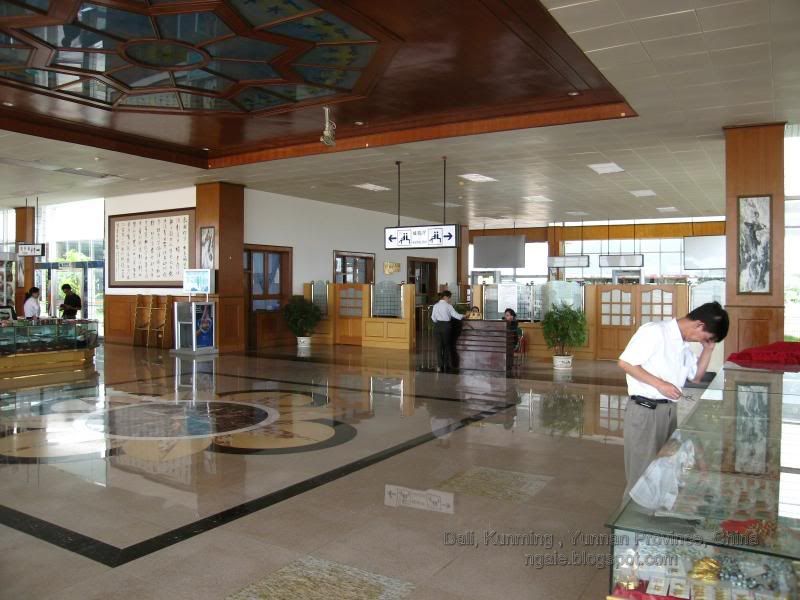 The streets of Kunming: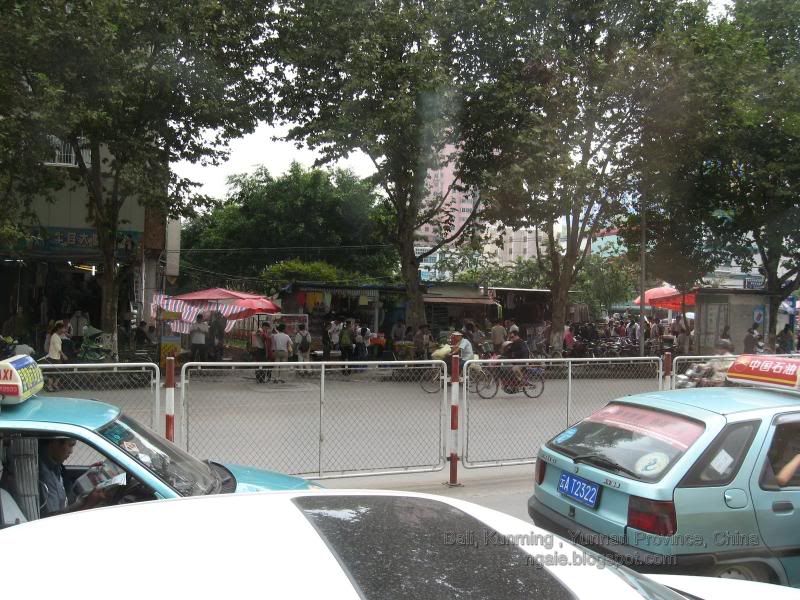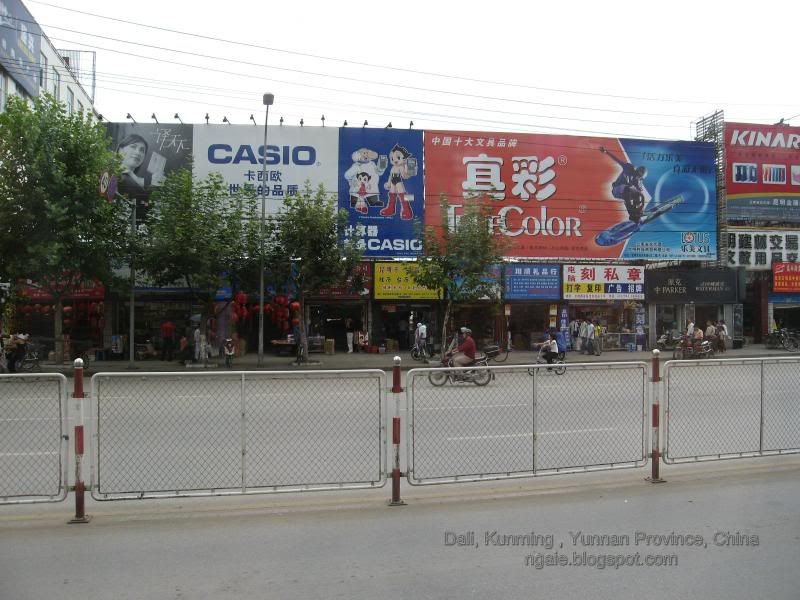 From Daguan Park: