Although this post doesn't really match the "theme" of this blog, I think posting this might help some people.
Have a Compaq Presario V2000 series notebook (bought between 2004 and 2005)?
Is it automatically shutting down for no reason after maybe 30 minutes to 1 hour of use?
Then the problem with your notebook (like mine) is that it is overheating.
How can you tell if its overheating and not some other problem like a virus?
Go download and run the
CPU Burn In
program. It is a software that runs your CPU to the maximum possible operating temperature.
I set the program to run for 5 minutes and within 2 minutes the notebook shut down by itself. The reason is that Windows automatically shuts down to prevent any thermal damage to your CPU.
I contacted the HP technical support (text chat with a technican, a phone call support would cost money, $30 I think) and they said that since the notebook isn't under warranty anymore I would have to pay $259 to sent it for an inspection.
Seemed like a rip off to me and after I searched around, I saw a post in the forum with people having the same problem as me. They said the reason why the notebook overheats is because there isn't any thermal paste between the CPU and heatsink!
Look at the picture below: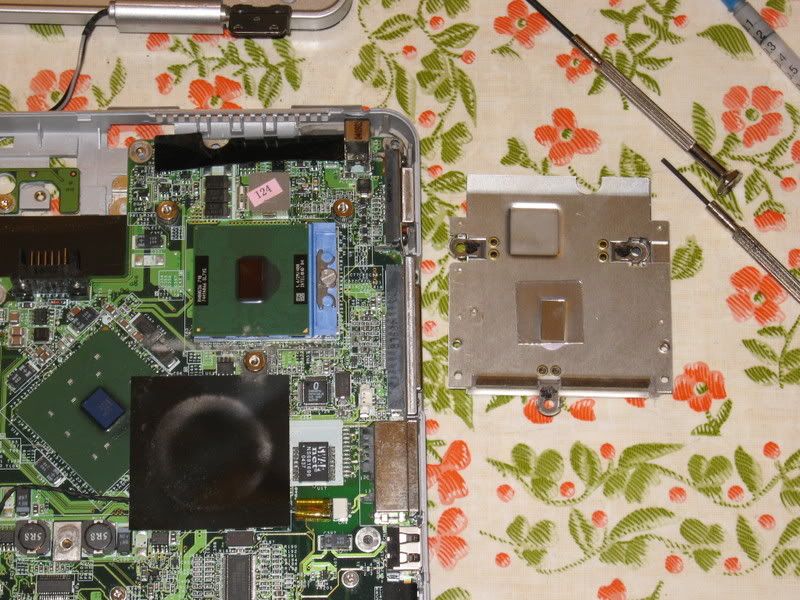 The solution is to take apart the entire notebook to get to the CPU to apply some thermal paste. This isn't easy as you have to basically take apart the *entire* notebook just to get to the CPU and there are all these plastic hinges that requires you to apply gentle pressure to take them out or else you may crack your case components. In particular the bottom base enclosure requires a lot of pressure to take out.

Here is the link to the offical HP service manual for it (PDF file)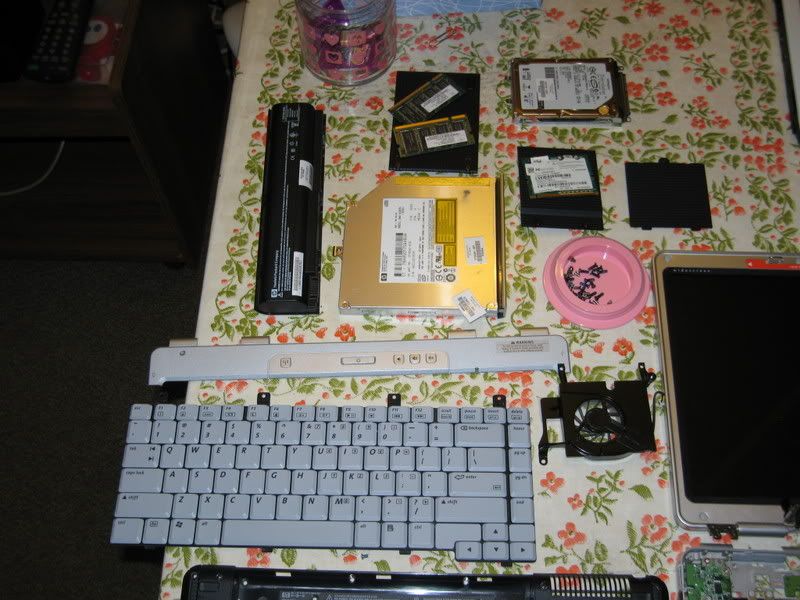 The overall process took me around 4-5 hours, it would have been faster if I didn't mix the screws and then had to disassemble it a SECOND time to put the right screws in the right place.

So if you do this correctly, you save yourself $259 and you get a working notebook back that probably operates quieter than before (the fan operates less often due to the effects of the thermal paste lowering the temperature of the CPU).

Happy fixing!