On Jan. 19, 08, I had to take a taxi from my hotel in the suburbs of D.C. (Vienna, VA) to Washington Reagan National Airport that was just across the river from the National Mall. My original plan was the take the Metro from the hotel which would have taken me 30 minutes and cost less than $5 but that day being Sunday, the Metro did not start operation until 7am in the morning (compared to 5am on the weekdays) so there was no way I could have made it in time for my 7:15am flight. I ended up spending $40~ on a taxi ride.
The main terminal of Washington National Airport.
Nice display model of how the original National Airport looked like.




The renovated portion of the original terminal building.




Take off!




Amazing bird's eye view of D.C. coming up!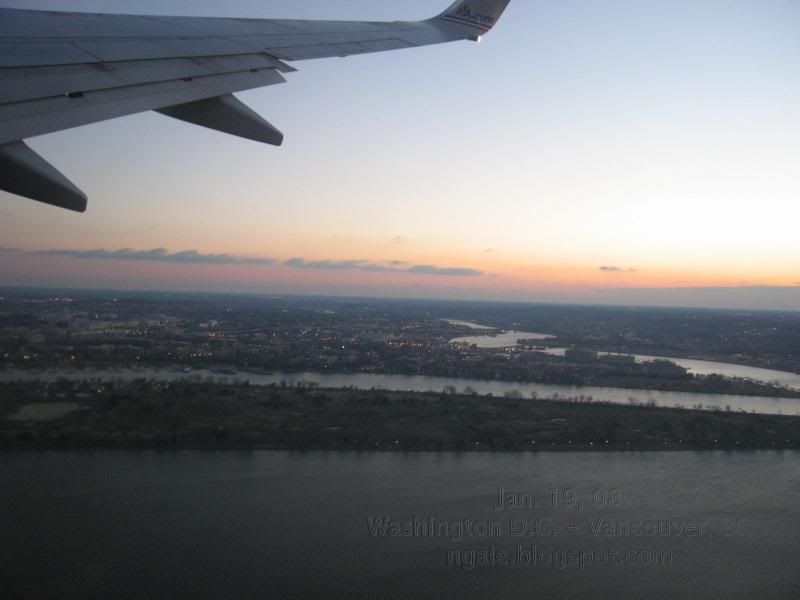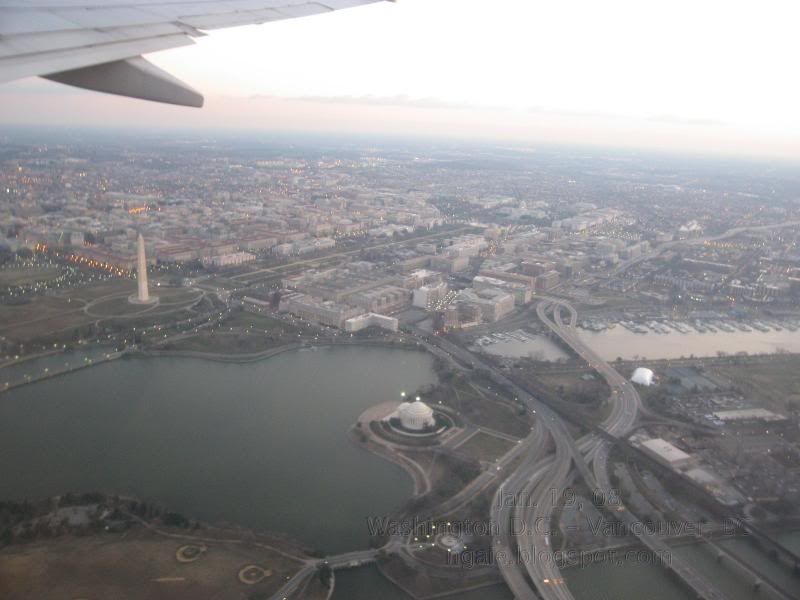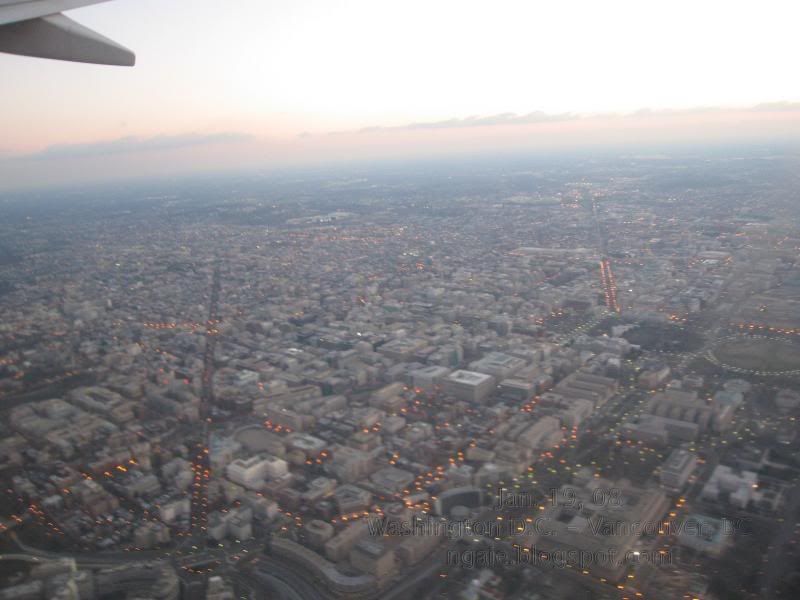 Arrival at Dallas' massive new Texas-sized airport to transfer to a plane to Vancouver.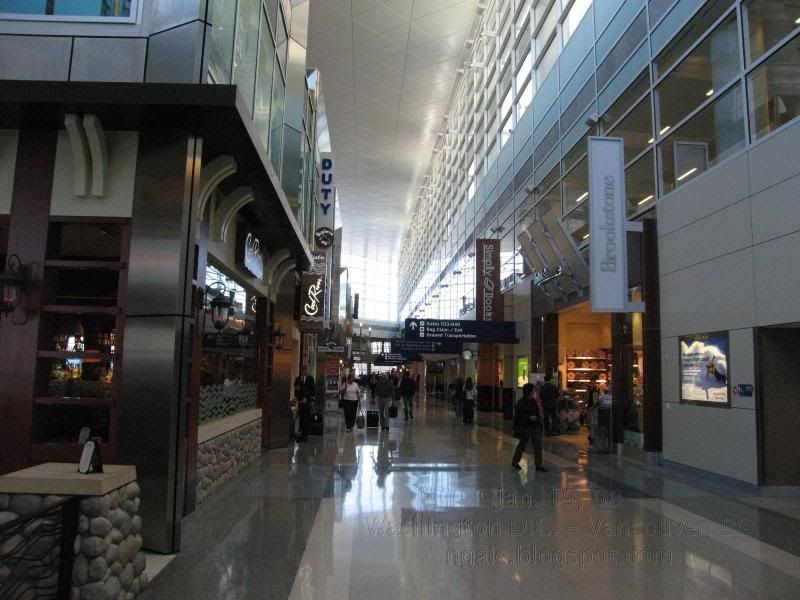 We were told my the captain that this was Colorado Spring, CO




Bird's eye view of Vancouver.