On May 1, 08 my family and I departed from Vancouver on a 3 week trip to Nanyang (Malaysia, Singapore and Brunei).
This is the first day of the trip, the departure from Vancouver International Airport to Singapore via. a 3 day stopover in Seoul, Korea on Singapore Airlines.
Coming to the airport 3 hours before departure time allows a lot of time for wandering around at the airport.
All the ticket stubs from the planes we boarded during our 3 week trip.
The following are pictures from the International Terminal Building at Vancouver International Airport (more commonly known by its aviation abbreviation "YVR") and the newly opened (July 2007) "West Chevron" wing for international departures that only passengers can enter.
The Canada Line trains in testing (due to open in 2009) providing direct access to Richmond and Downtown Vancouver via rail transit.


There was an exhibition space near the far end of the International Terminal Building that had these interesting building models.

The soon to be constructed "Pier C" for the Domestic Terminal Building.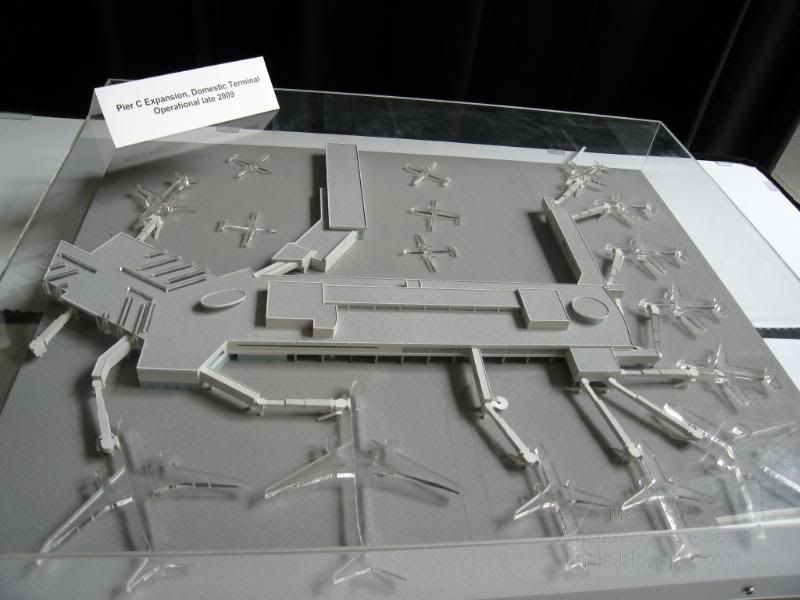 Model of the entire airport.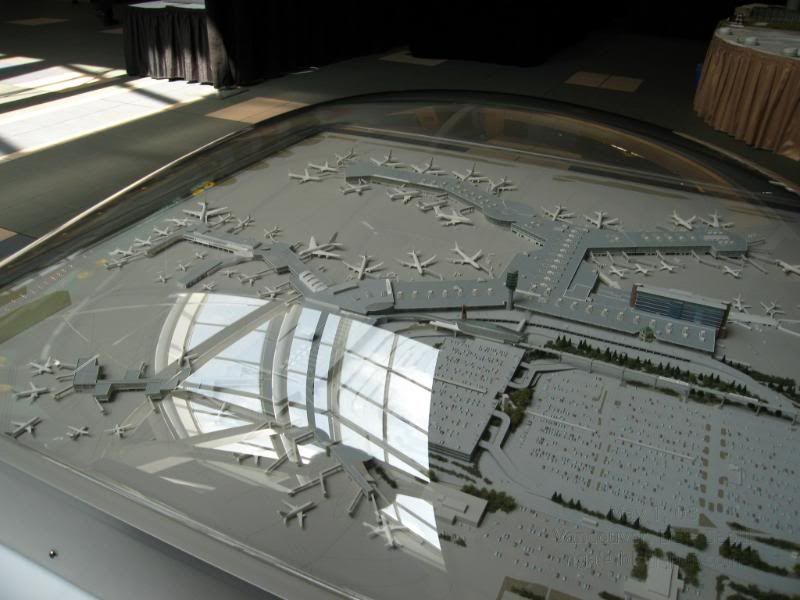 Model of the airport with the angle on the West Chevron wing.




Model of the West Chevron.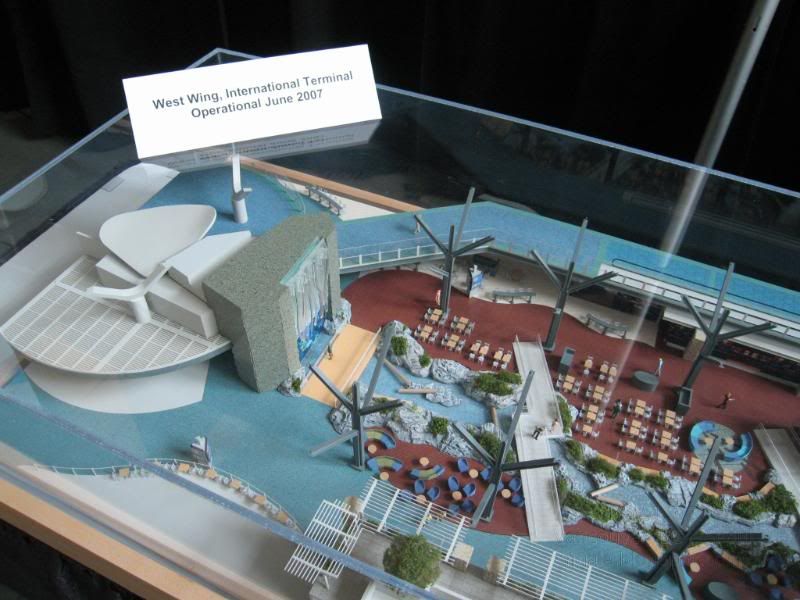 Inside the West Chevron wing.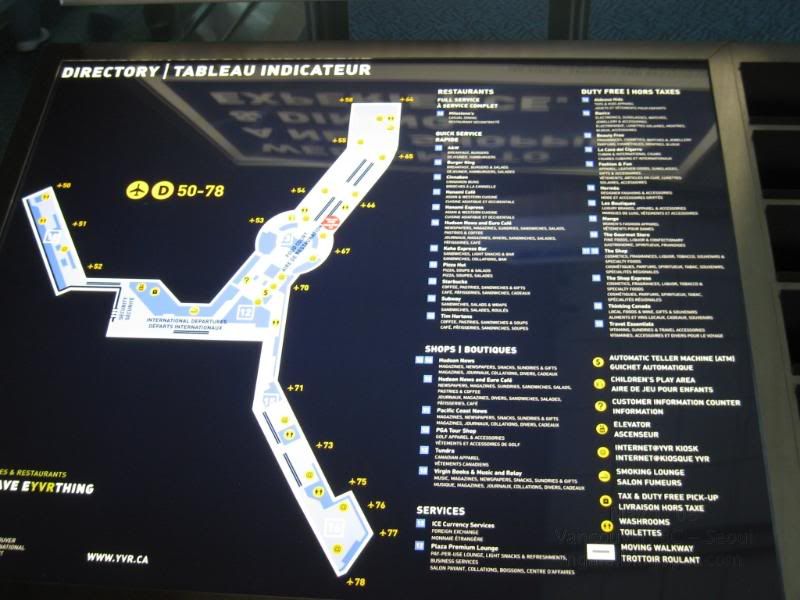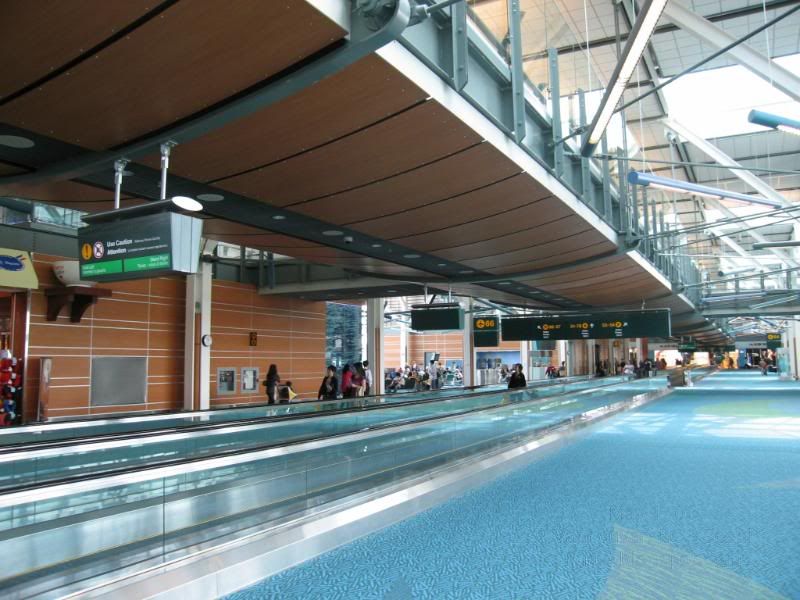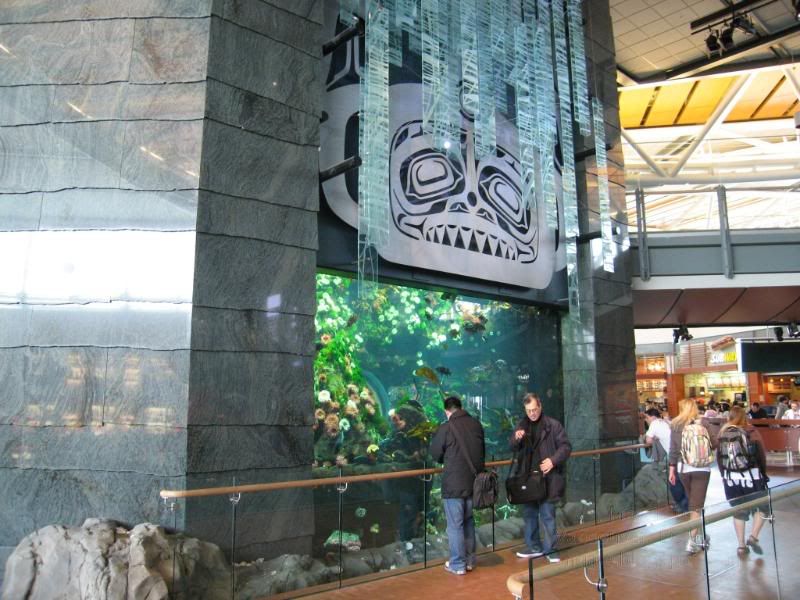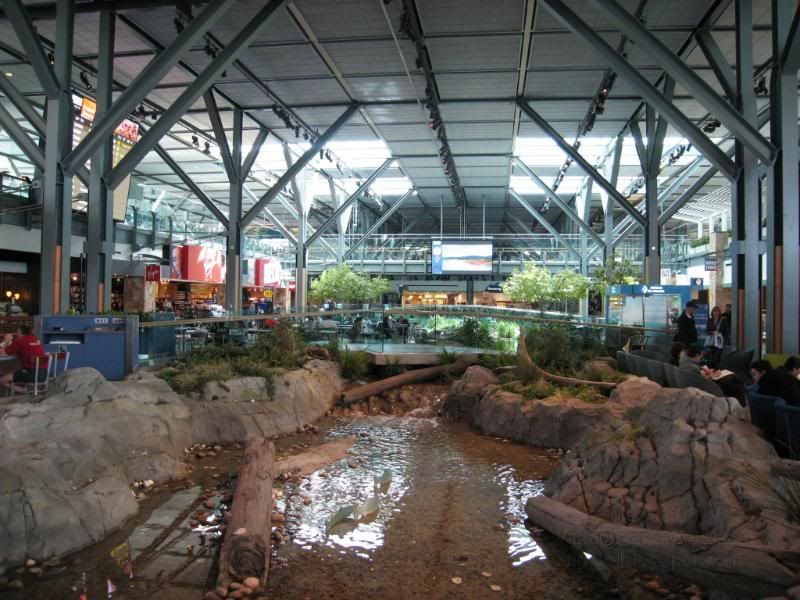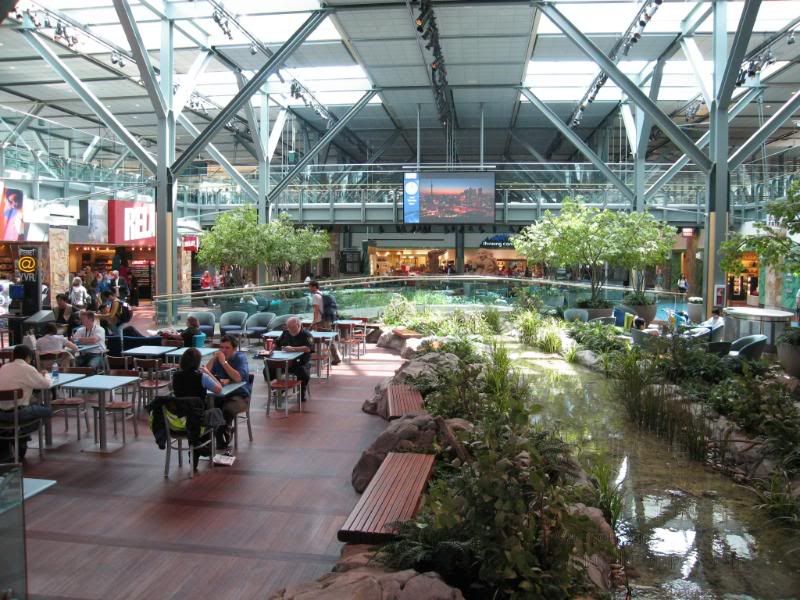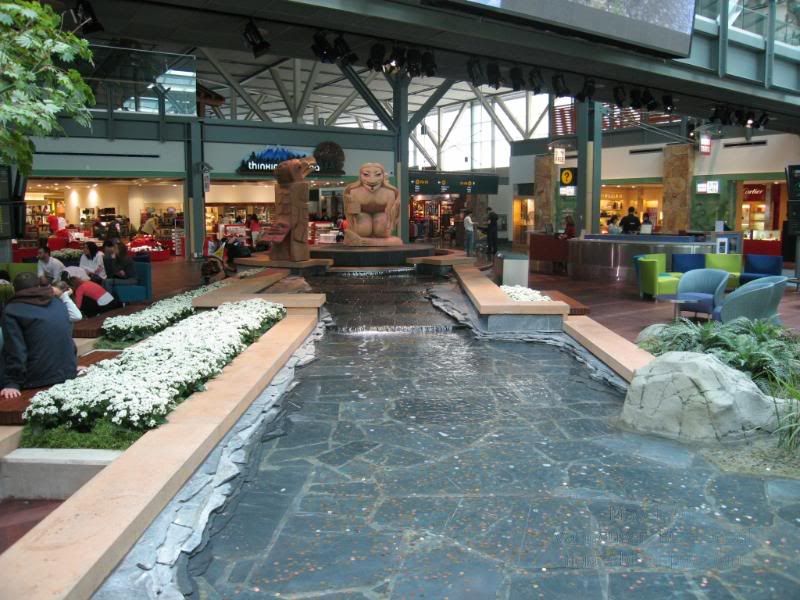 Future expansion of the West Chevron for the wedge shaped portion as seen in the model.




The Singapore Airlines 777-200 plane that we boarded.




A Cathay Pacific 747-400 bound for Hong Kong.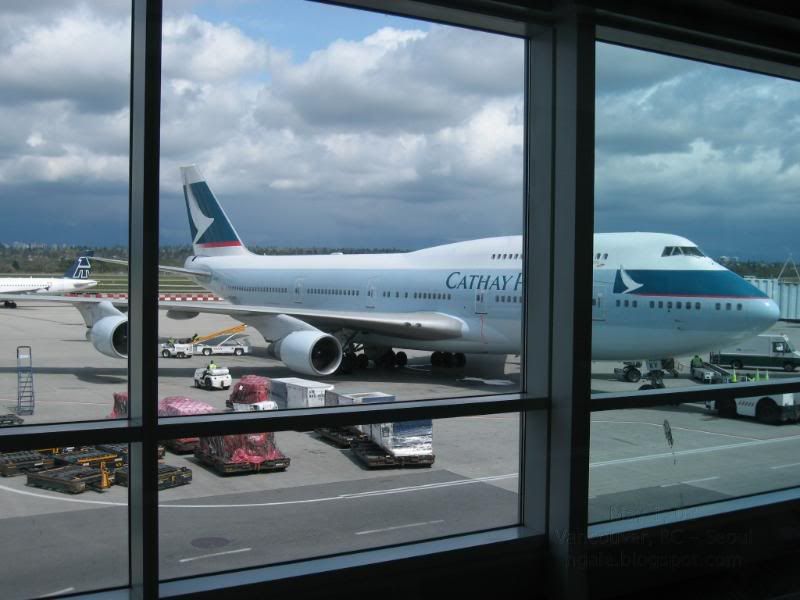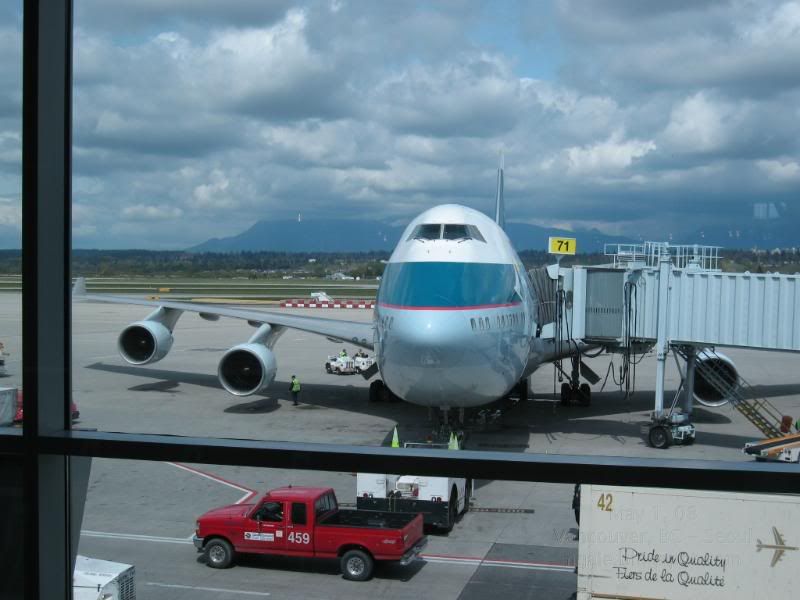 A Mexicana plane.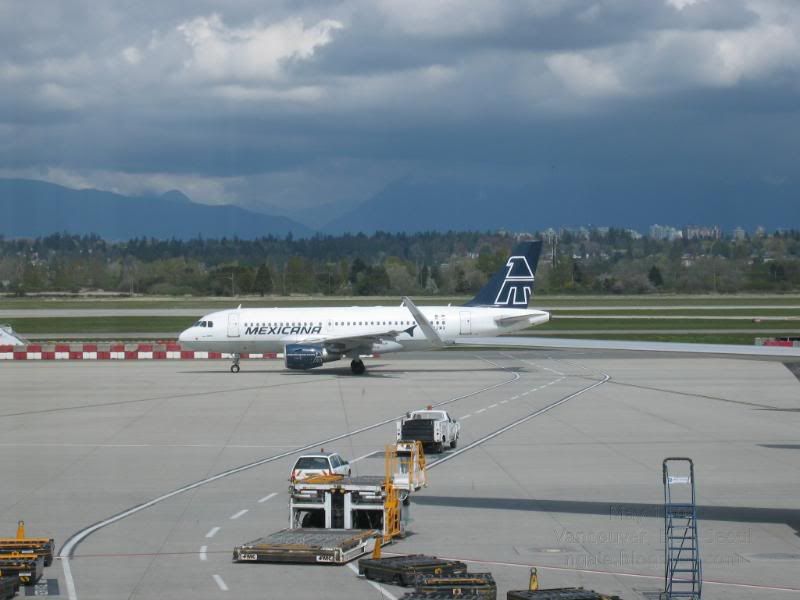 Airplane model purchased from in-flight shopping.