Continuing from my previous posts from May 4, 08, this is the final part of "Seoul Day 3".
As night approached, we went walking around the Myeongdong shopping areas. We didn't buy anything as there was nothing that suited us.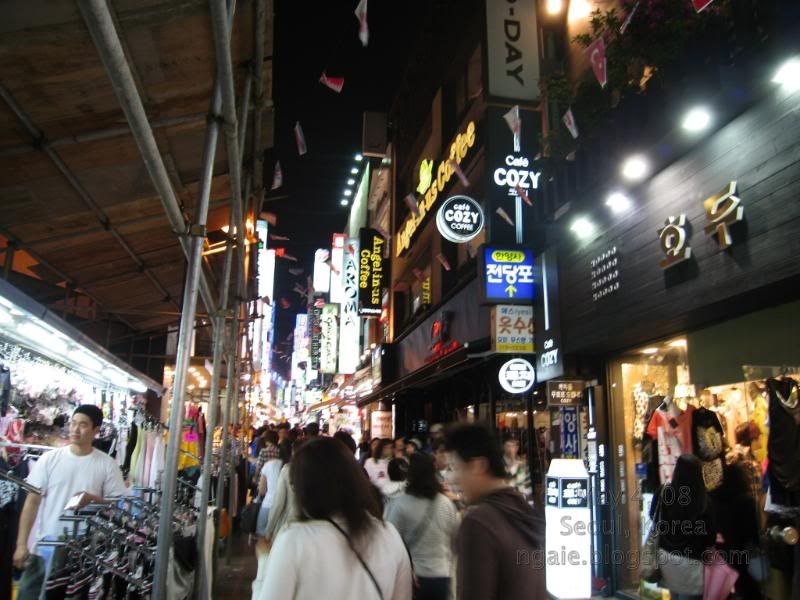 Typical Seoul street stalls.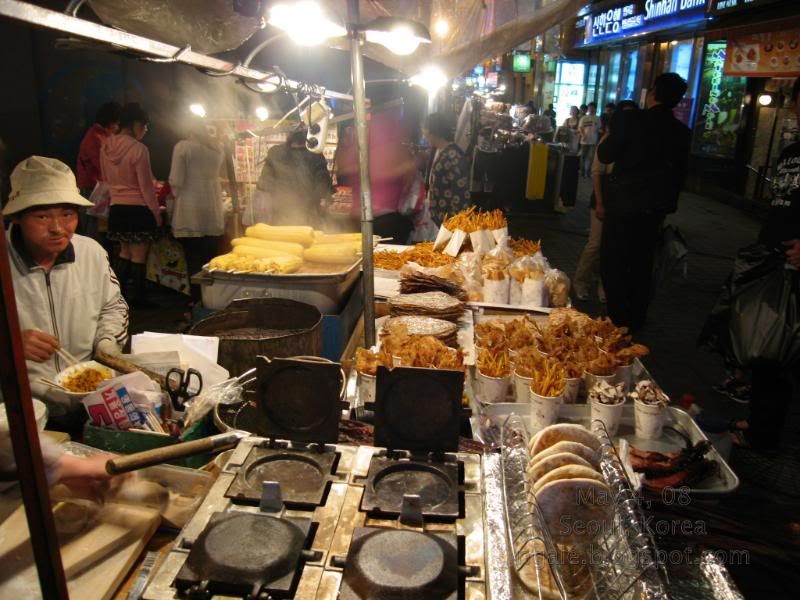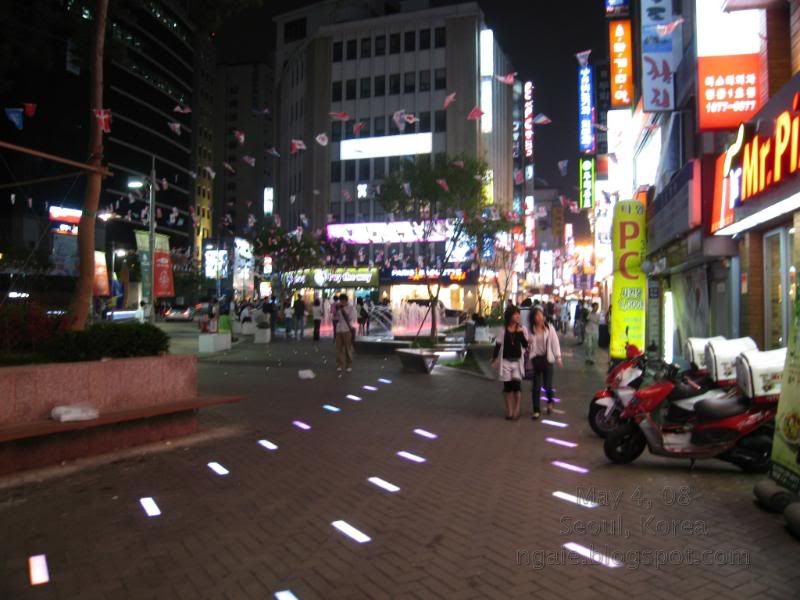 Next we walked to the Cheonggyecheon Stream.

An elevated highway that was built in the 1960s covered over most of this stream. In 2003, the Korean government decided to tear down the highway to restore 6 km that ran through the heart of Seoul into a tourist and recreation zone.

It was very nice at night!




Later that night, we stumbled onto a night time parade. It was quite long and lasted until maybe 10 pm.

One of the good pictures that turned out from the many that I shot.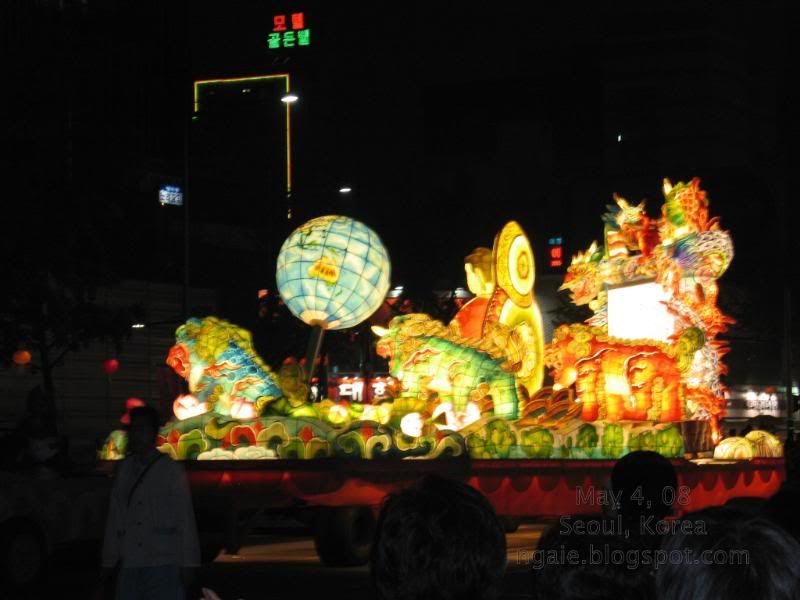 And that concluded our third day in Seoul.

Links to previous parts:

Seoul Day 3: Gyeongbokgung Palace, Namsangol Traditional Folk Village

Seoul Day 3: Insadong, Seoul Skyline from Han River