It's the 24th of December and it is still snowing. So much snow that I had to shovel the snow two times already today. But the main reason for this post is to show the Official 2010 Winter Olympics lanyard that I received via the mail today.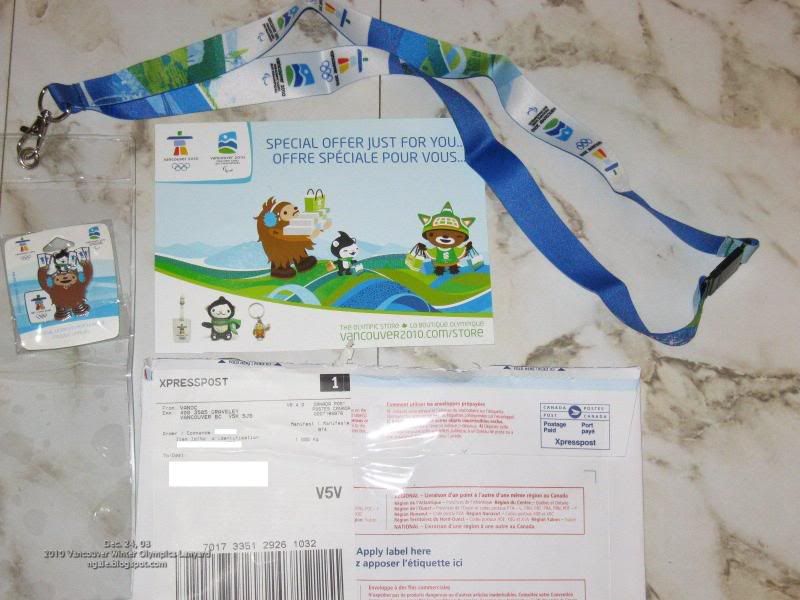 I am quite disappointed in the quality of the lanyard, especially when VANOC (Vancouver Olympic Organizing Committee) charged $23 for it. It didn't even come with any standard packaging. It just came in one of those cheap plastic sleeves which street market DVD vendors use to sell pirated DVDs in. From looking at the plastic holder, I am also surprised at how big the size of the tickets will be.


It also came with a "Limited Edition" Collector's Pin that would only be included when you bought the lanyard with the tickets. This was probably the main reason I blew $23 on this low quality lanyard.

I just hope that the $79 commemorative book will be of higher quality than the lanyard. Although it is $79, I fully expect it to be Printed in China, as most books sold today are.

My total Olympic order, $402. Delivery fee already totaled $20.