3 months have passed since my last posting, and its time to continue where I left off.
During the past 3 months, two of which were spent intensely studying for the Japanese Language Proficiency Exam Level 2. I completely underestimated the test and whether I passed or not, I learned a lot of new things during those months of study.
Now back to the original topic of this post. I took these pictures on May 5, 08 on our last day in Seoul. Despite the large size of the airport, there was almost nothing to do while waiting for our flight at the airport.
Regarding the shops in the airport, every single one of them was a duty free shop which sold luxury goods priced in U.S. dollars, not Korean Won, even though we were in Korea. I found this quite strange, but I guess the duty free shops can make more money from the exchange rates. Also what few shops that weren't selling luxury goods were selling merchandise that only targeted the Korean people. I thought this was kind of weird that for an international airport that they didn't have any other types of shops which offered amenities to the international traveler like newspapers, snack food, etc.
The departure hall: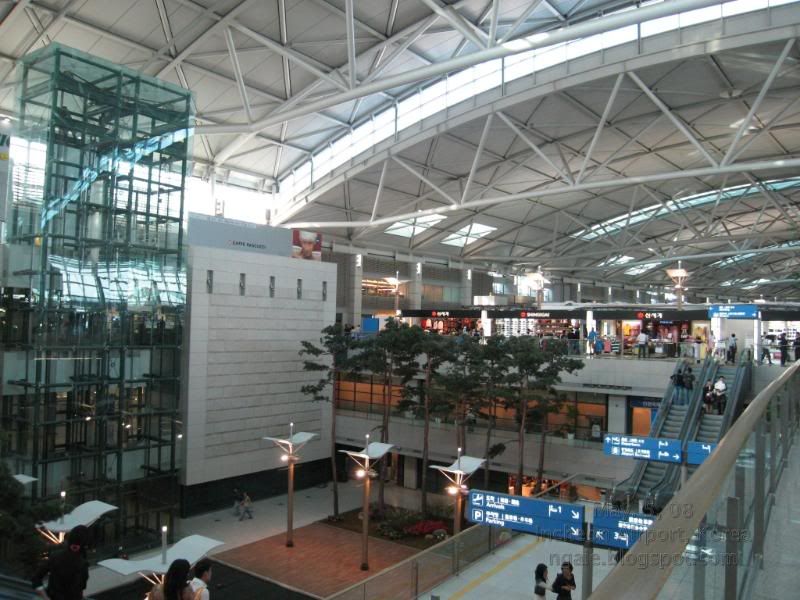 Outside at the Departure Drop-Off Area:




In the Intermodal Transportation Centre:




The airport railway which doesn't go directly into the city centre of Seoul yet. If you took this, you would have to change to a subway car to get into the centre of Seoul. No wonder there are no passengers.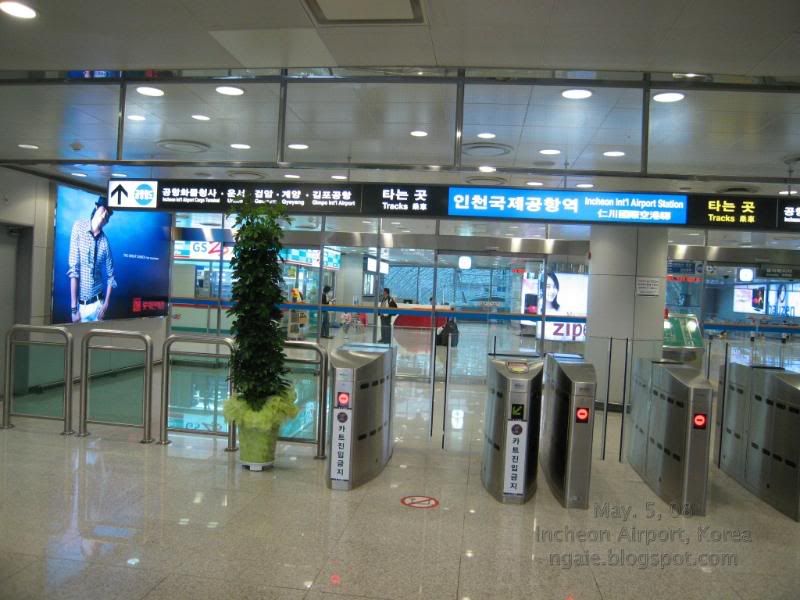 Diagram of the station.




Map of the airport.




Map of the airport in relation to the city of Seoul.




Exhibit showing the future of getting into Seoul via the airport railway.




Back into the atrium of the transportation centre.




On the secure airside area of the airport.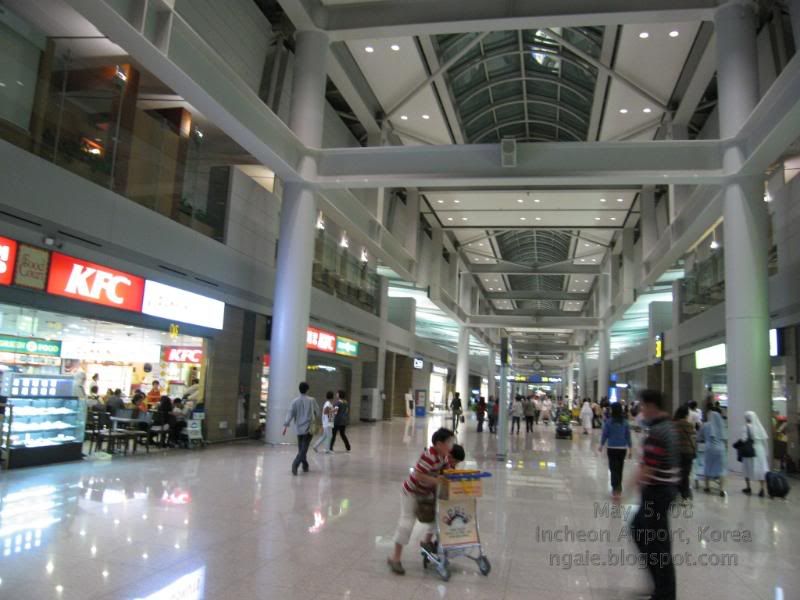 Our delayed flight. We were supposed to take off at 7 pm but was delayed until 8:30 pm. The flight time was approximately 6 hours from Seoul to Singapore so we arrived in Singapore at around 2-3 am.




Waiting in the gate area.