On May 6, 2008, after exploring the financial and government district of Singapore (see my previous post:
Singapore Day 1: Financial/Colonial District, Boat Quay
) we took the MRT ("Mass Rapid Transit", as what the subway is called there) to Chinatown.
This post will focus on the
Singapore City Gallery
located at the Urban Redevelopment Authority Headquarters which is located in Chinatown.
This is the description of the Singapore City Gallery from the official website:
"Don't want to climb a skyscraper to catch a glimpse of Singapore's central hub? Then drop by Singapore City Gallery and catch an amazing bird's eye view of Singapore's central area, and see the fascinating 11 by 11 metre architectural model, the only one of its kind in the world. Spread over two levels, Singapore City Gallery is Singapore's version of a city exhibition that captures our planning efforts in a nutshell."
This is the main attraction of the Singapore City Gallery, a scaled model of what Singapore will look like in a couple years time.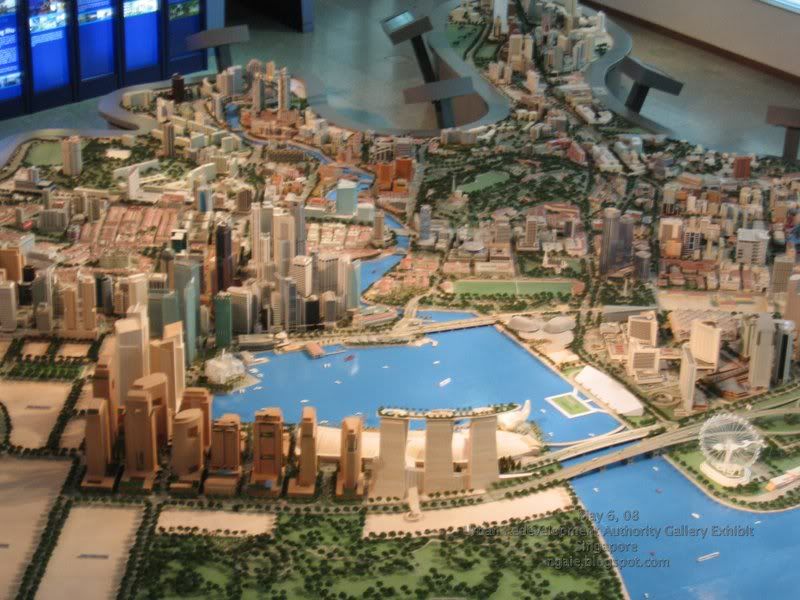 When you first the the gallery, you see exhibits presenting Singapore's past.

Models of houses of how people used to live.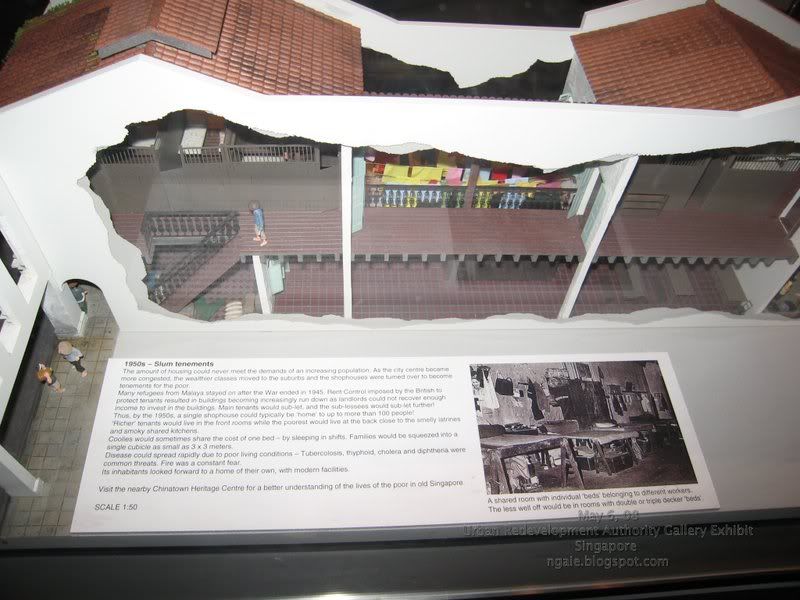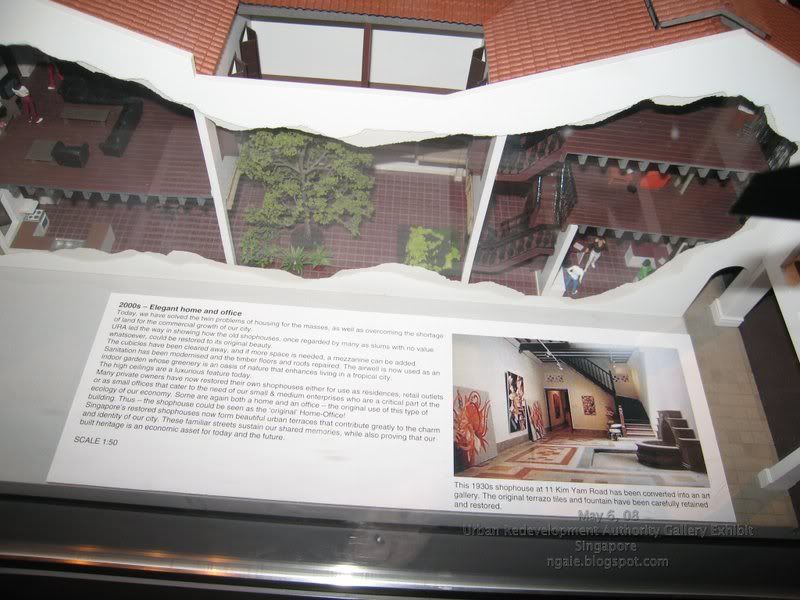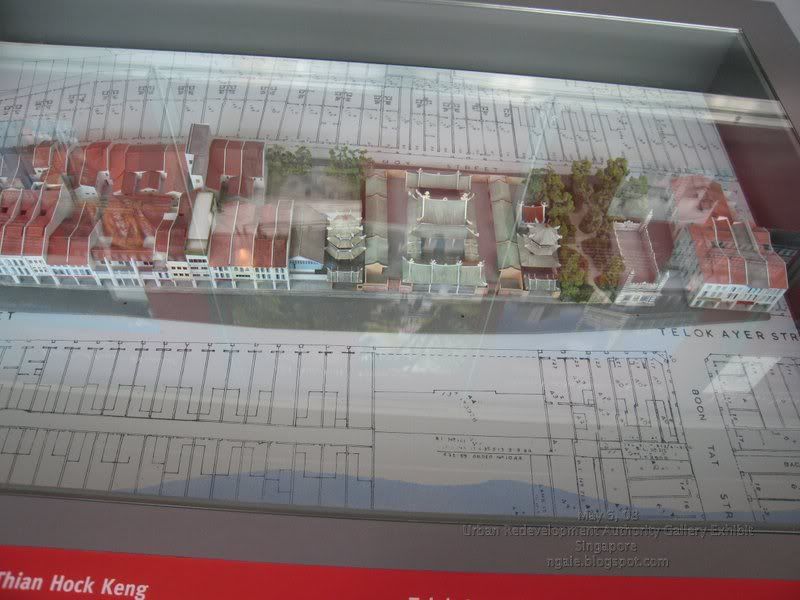 As the timeline gets to the mid 70s and 80s, the gallery presents the development of new satellite towns.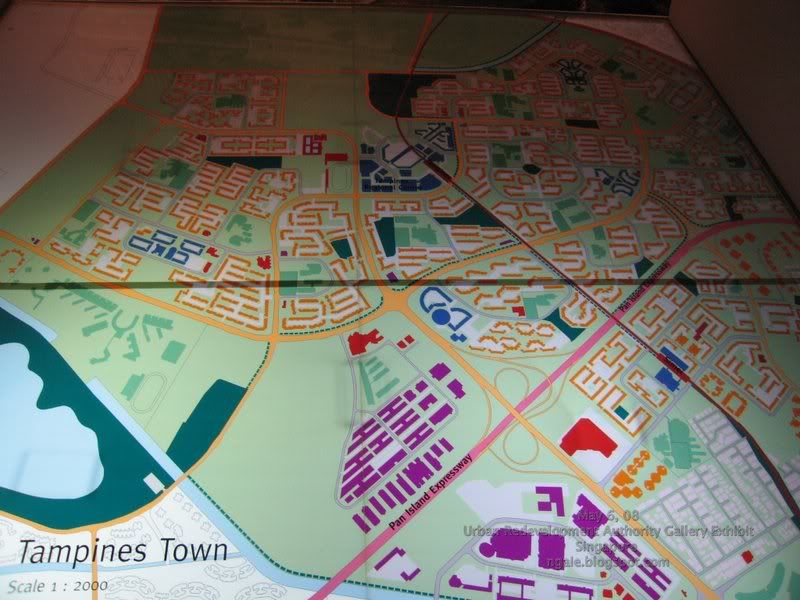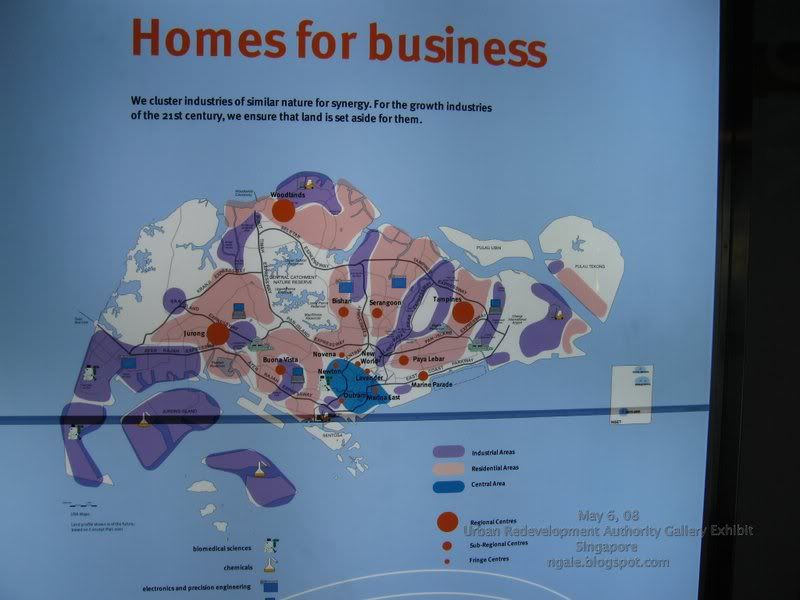 The real showcase of the gallery is the scaled model of Singapore.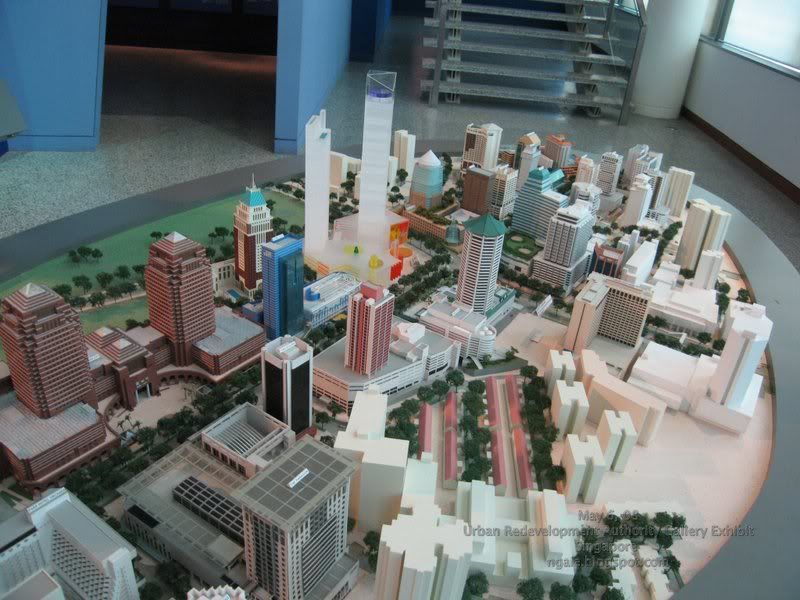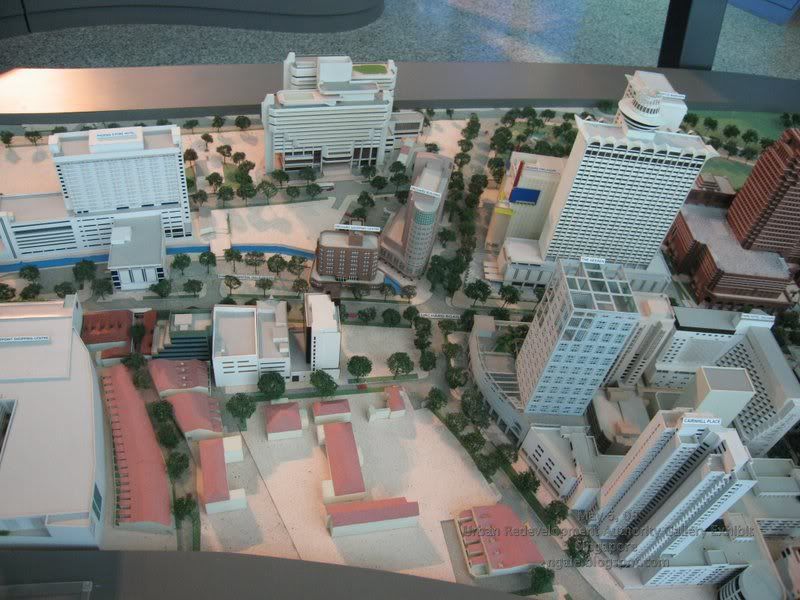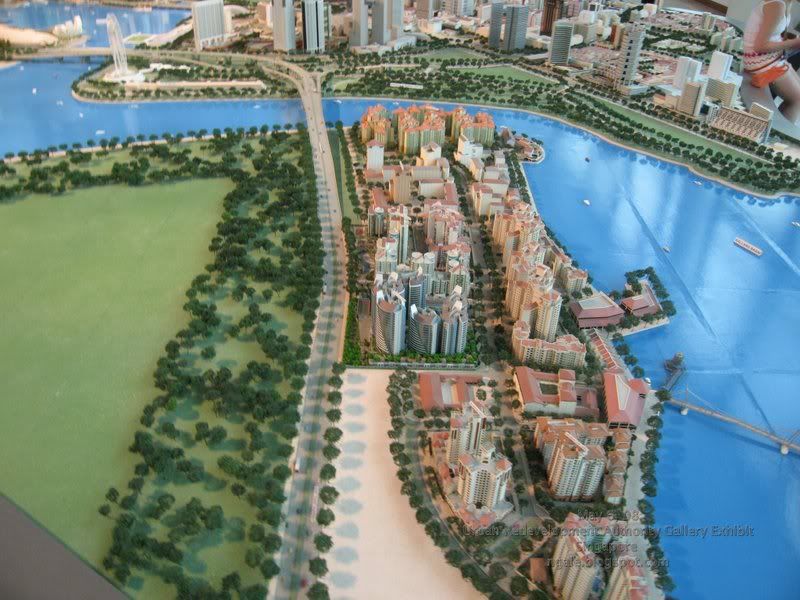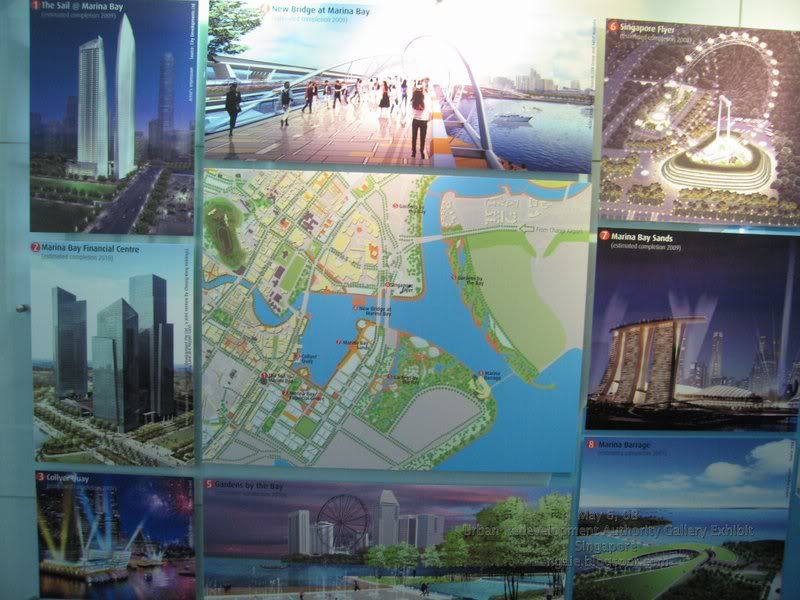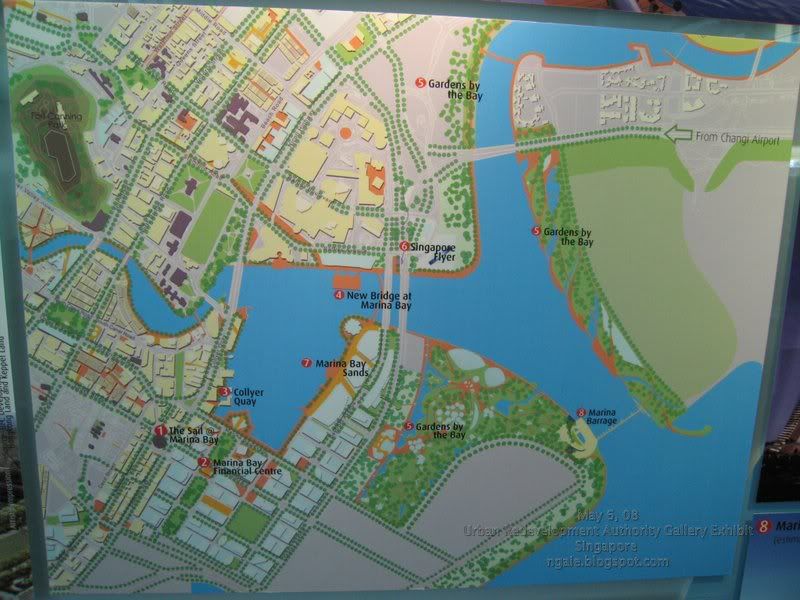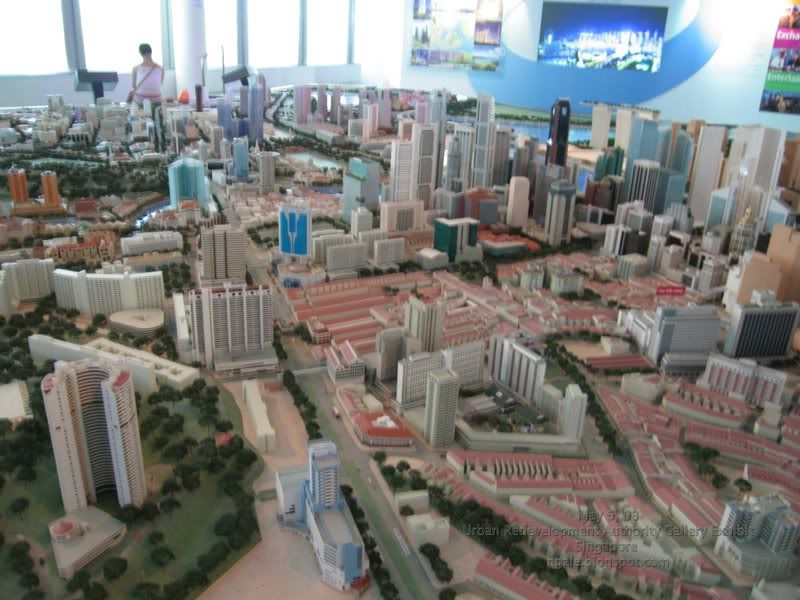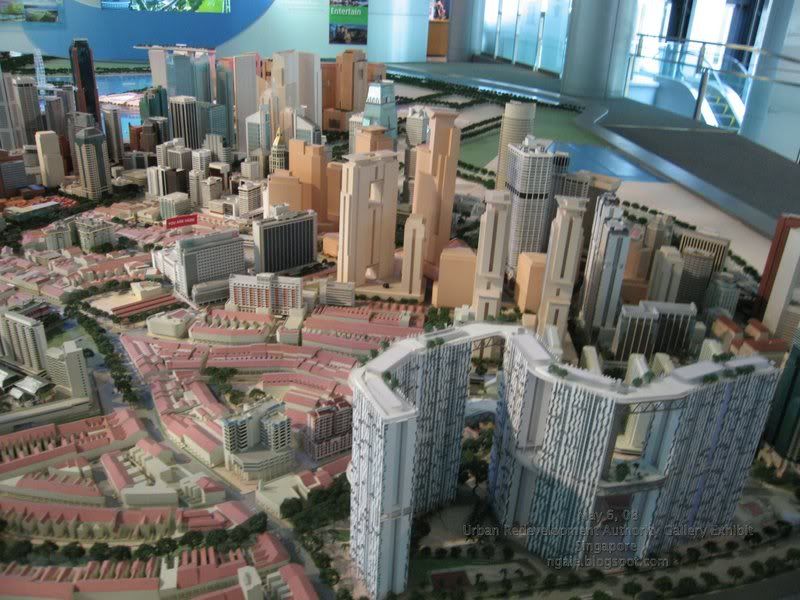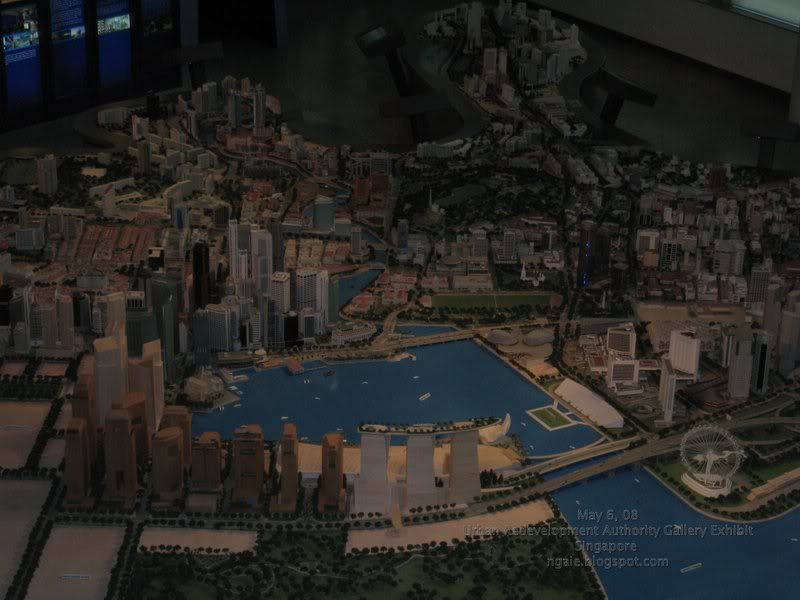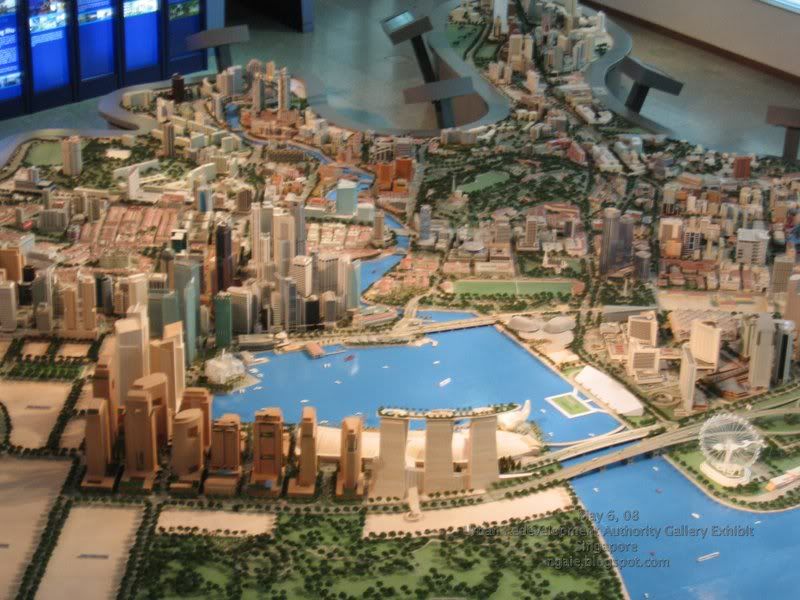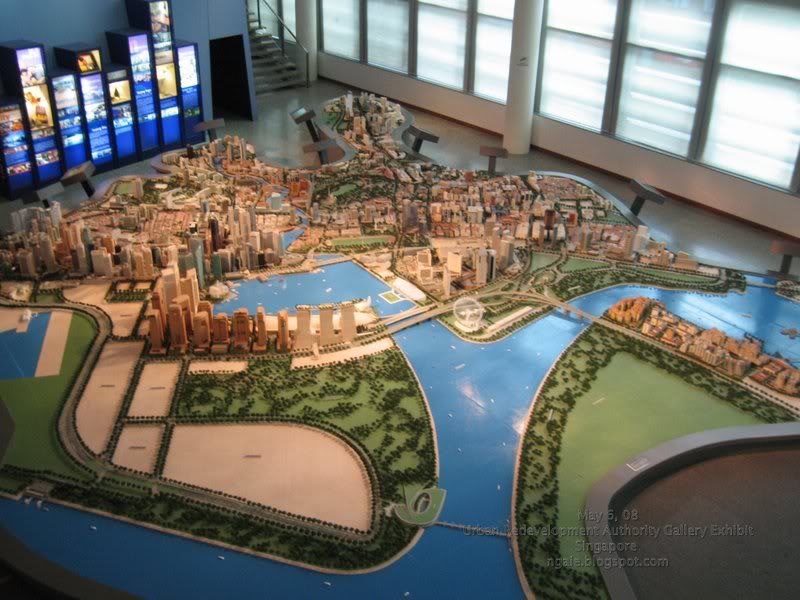 In the bottom right of the picture where there are 3 buildings with the interconnected roof is where Singapore's first casino resort will be built, the Marina Bay Sands.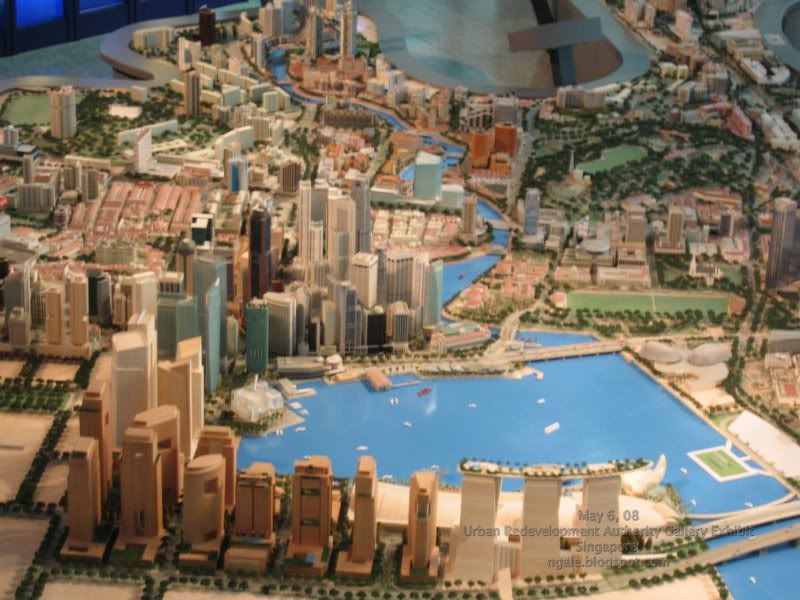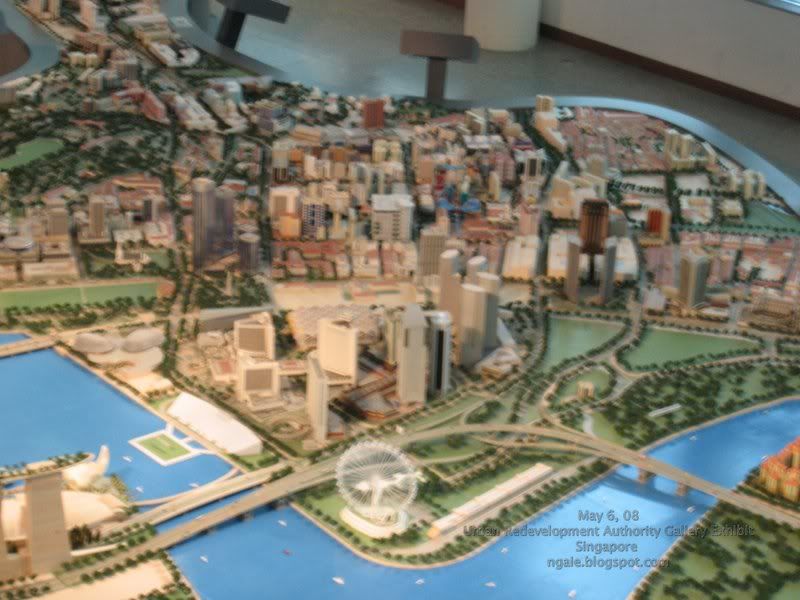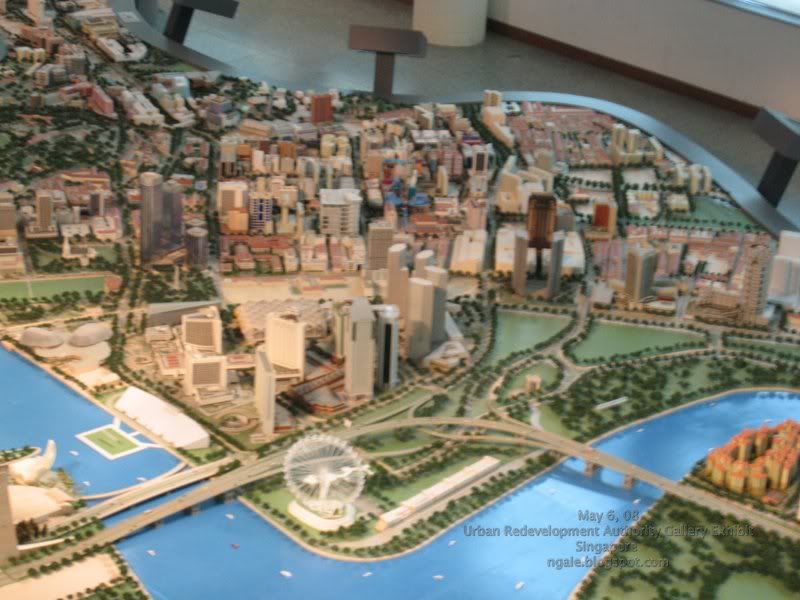 The people who make it all happen!