I just received my results last week for the Japanese Language Proficiency Test Level 2 that I took in December and I was pleasantly surprised that I barely passed. In normal circumstances this would not be an acceptable result, but in this case it is because I only started to study for the test after I registered in September one week before the closing registration date of the exam. I only had three months to study the material for the test which included about 150 grammar points and countless vocabulary.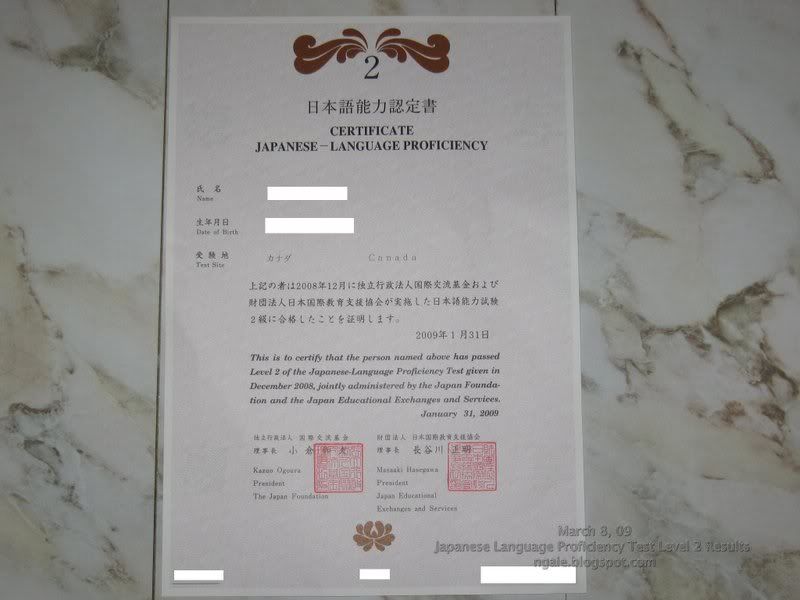 In fact after taking some practice tests before the real thing I was not sure whether I could pass or not because I had underestimated the reading comprehension part of the exam, hence why I got almost 50% in the reading/grammar section score. It doesn't really matter now because a pass is a pass. Now I just need to work on filling in the gaps of my knowledge which includes improving my reading comprehension and listening skills.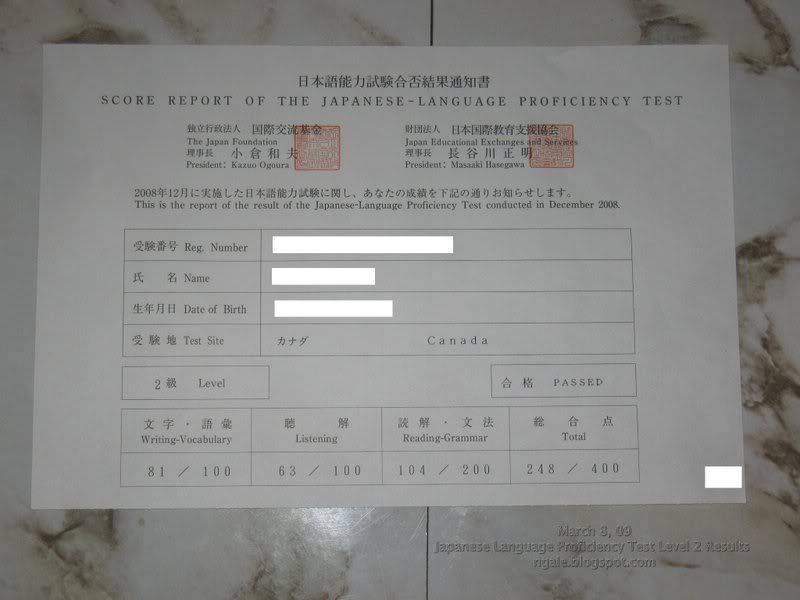 These are the two books that I mostly used to study from. The grammar dictionary was very helpful as it listed which grammar points you needed to study for each level of the test.