On April 28, 2010 I participated in a walking tour of historical sites in Higashi-Hiroshima. That is the town where the university I am attending is located.
Since there is usually nothing to do on the weekends here except studying or biking to some strip mall, I decided to sign up for the tour. Because the sign up information was posted in the dormitory for international students, I thought it would just be a small group. Little did I know how organized the tour was.
The entire tour was organized by the Saijo Rotary club and it seemed like all their club members and their families participated.
All the international students were driven to the starting point in a park via a rented taxi van.
I made a Google map to determine the distance walked that day. It turns out we walked 6 miles or 9.6 kilometers that day
View
Higashi-Hiroshima Walking Tour
in a larger map
All the people in the orange shirts are the organizers.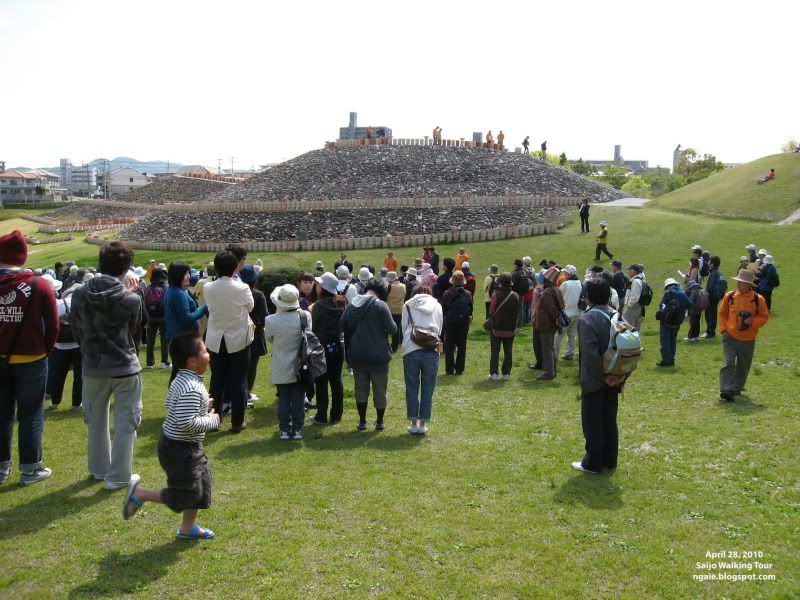 After the briefing we just kept walking while stopping at various temples and historical sites of which I do not remember the names of. During each visit to a temple or historical site, we received a stamp.
In Japan, this kind of activity would be called a "stamp rally". I think this is a uniquely Japanese activity. A stamp rally is where one goes round to certain locations to stamp their book with rubber stamps. Each location would have a unique stamp. For this tour, we didn't get a book, they instead gave each of us a wooden commemorative plaque to place the stamps on.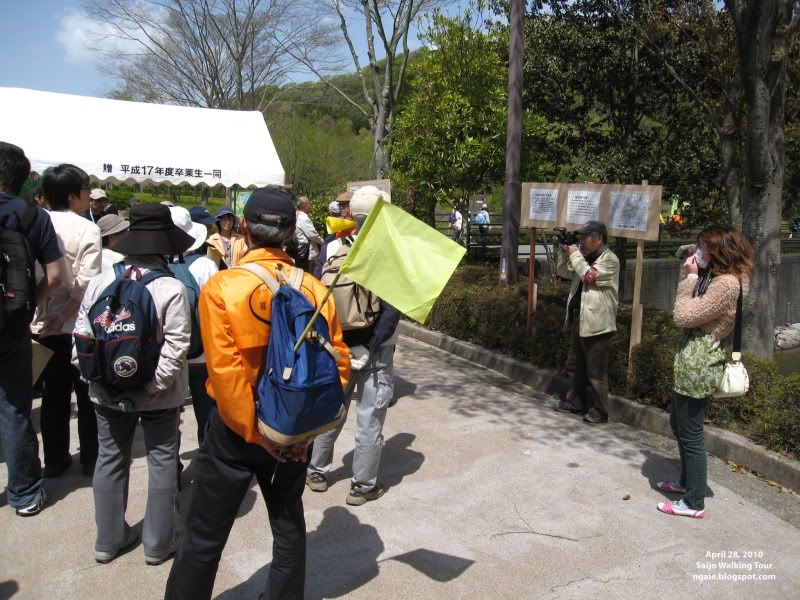 Its interesting that one of the temples where we stopped by had a basketball hoop inside the temple grounds.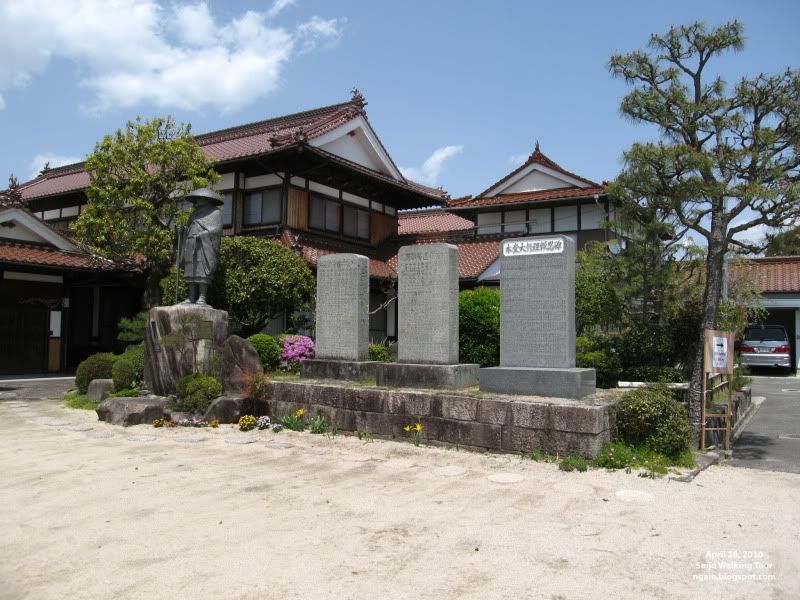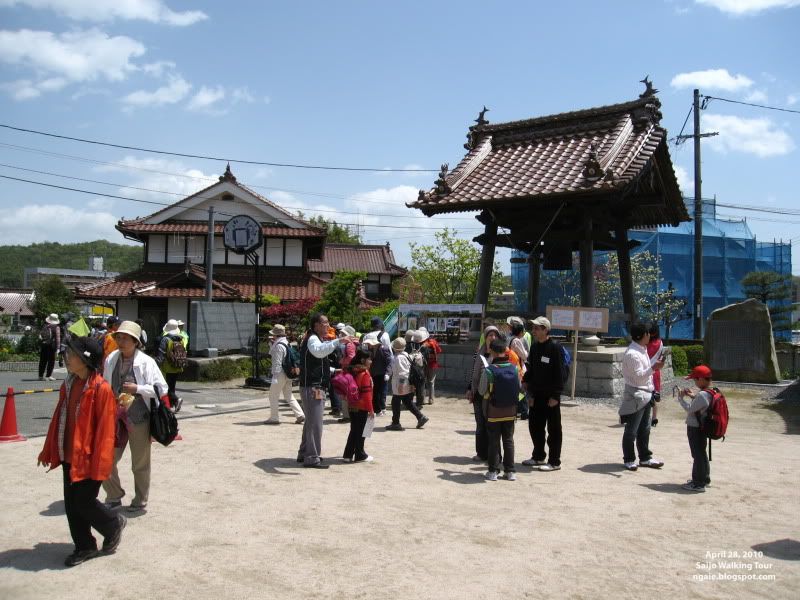 Entering some historical farming house to see how the Japanese used to live.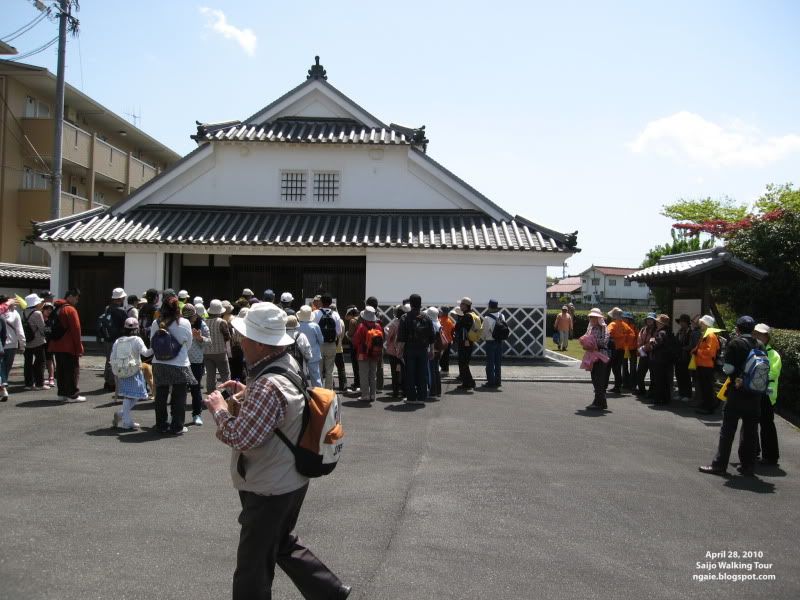 The approach to climbing the stairs to another temple located on the mountain.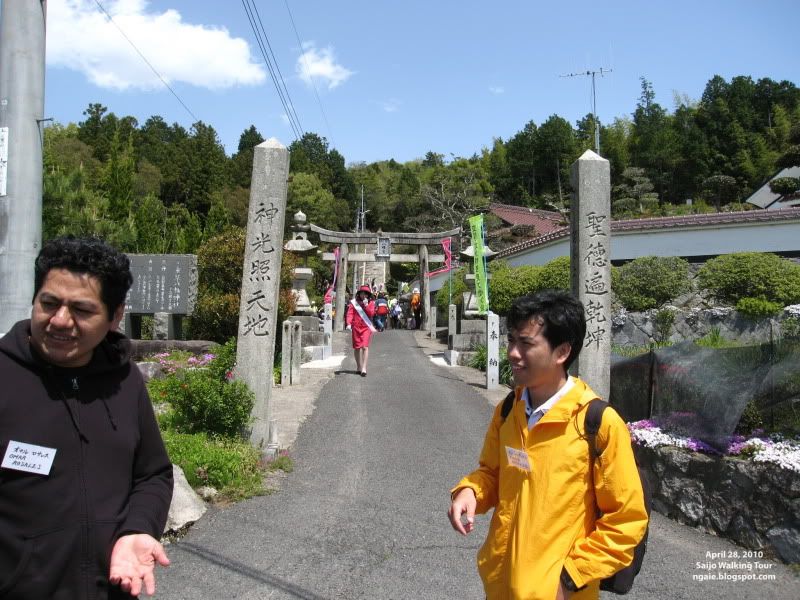 Station for receiving the stamp.
The view from the temple. The Higashi-Hiroshima area is very similar to Vancouver in a lot of ways. You can see mountains everywhere and the weather is totally unpredictable. The weather can change from being hot and humid one day to being cloudy, cold and rainy the next.
This is a view from a local cemetery. You can see the "city centre" of Higashi-Hiroshima in the background. As you go further north, there are more high-rise apartments and shops.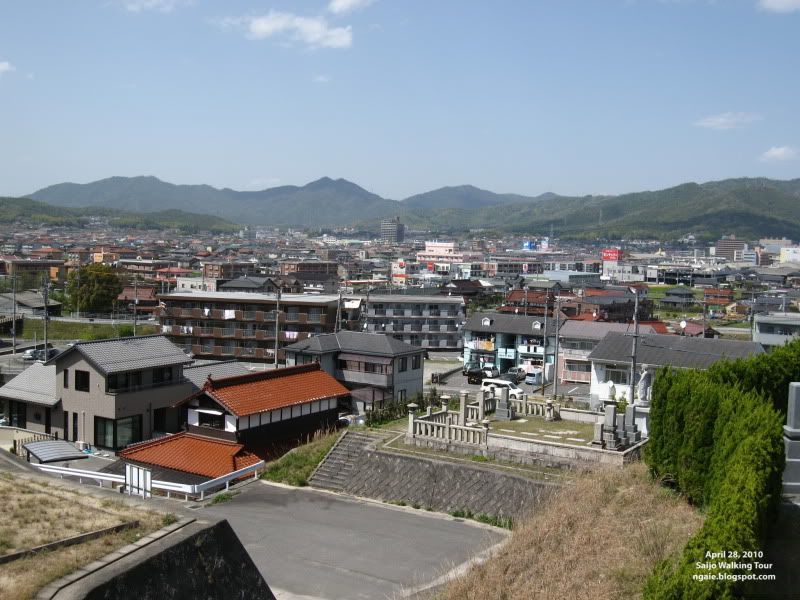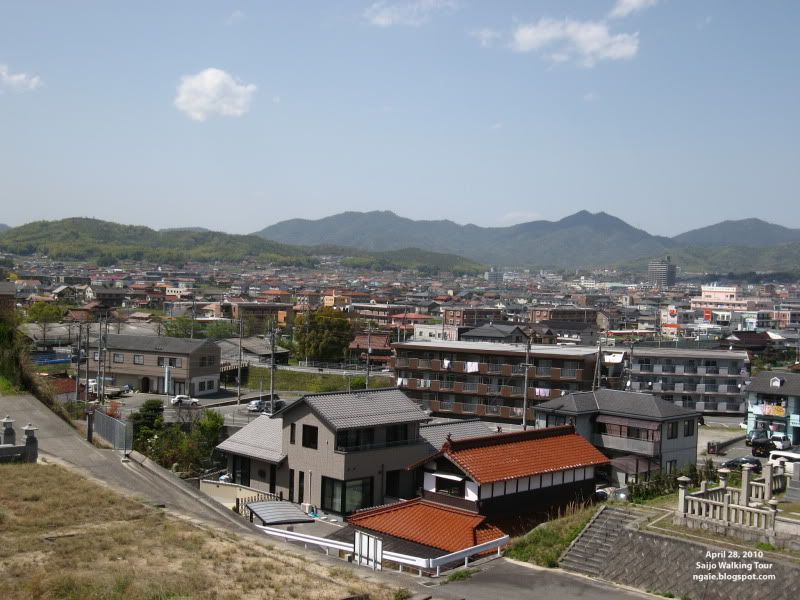 After the tour was over the Rotary club members got all the students to gather in their club house where they freely dispensed beer, sake and snacks!
This is the result of a whole days worth of walking. 6 stamps for visiting 6 sites.