On May 3, 2010 during the "Golden Week" holidays in Japan, I went to Hiroshima city to check out the
Hiroshima Flower Festival
.
I first learned about the festival from the teachers but I also heard that it is not very interesting so I decided to see for myself what the festival was about.
The first float I saw was this one. I have no idea what a wax "Barac Obama" and a Abraham Lincoln float have to do with the so-called "Flower Festival" but this is the float for the "Fukuyama Car and Clock Museum"...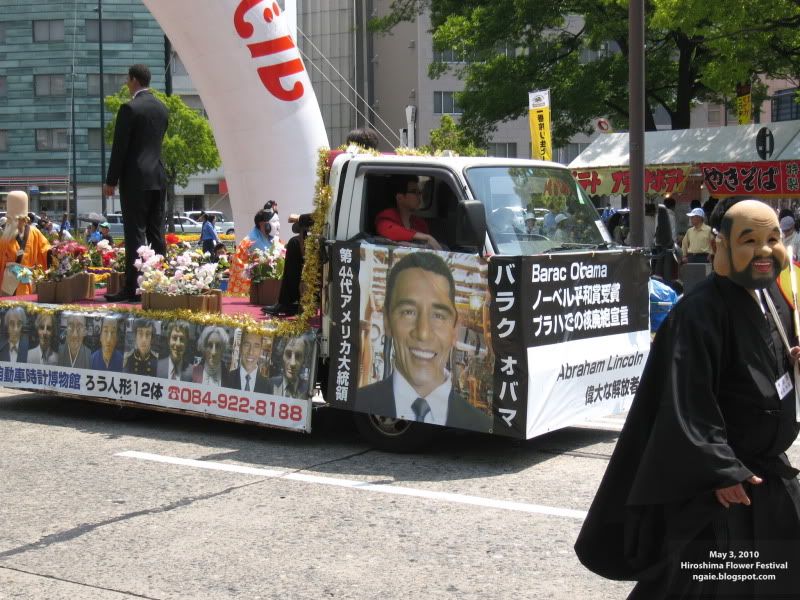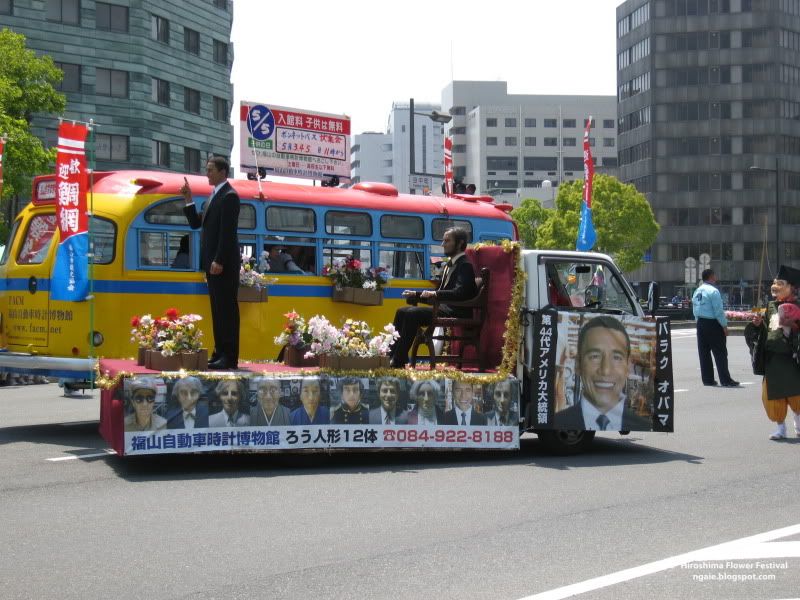 I actually entered the festival staging grounds from where they started the parade and walked towards the end of the parade route.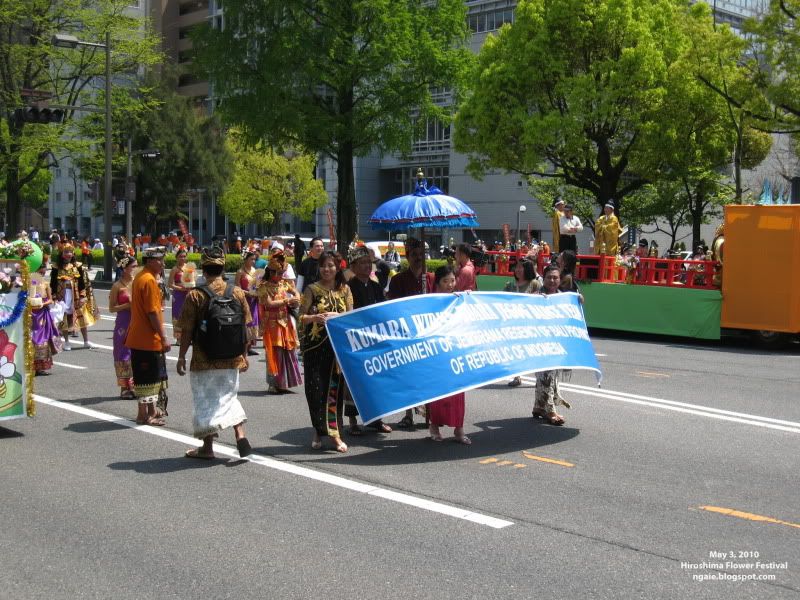 Like every other Japanese-style festival, there were a lot of stands that sold "festival food" which consists of
yakitori
(grilled chicken on a stick),
yakisoba
(pan-fried noodles),
karage
(Japanese-style fried chicken),
takoyaki
(octopus pastry balls) and other non-Japanese foods such as french fries.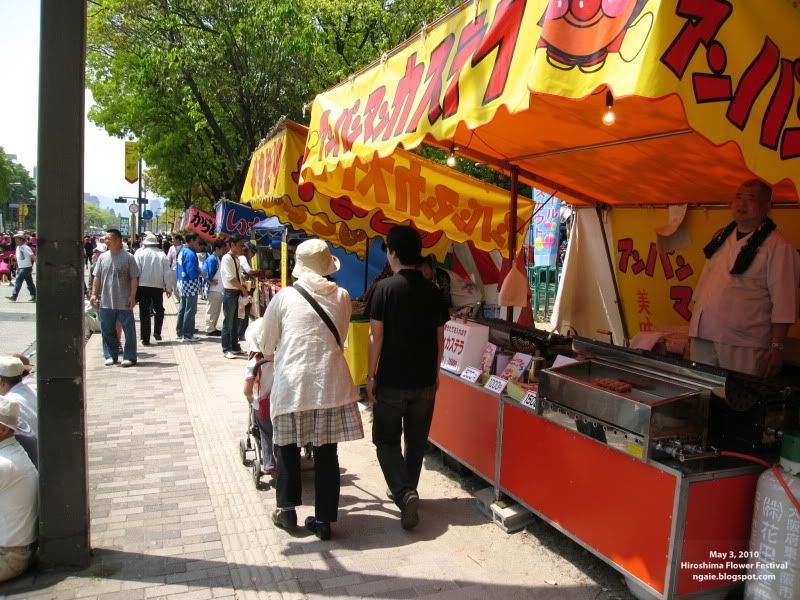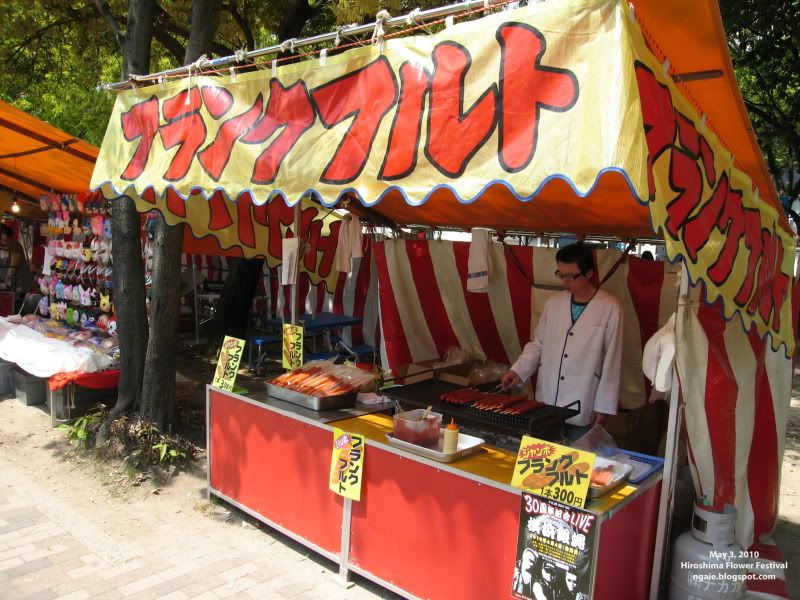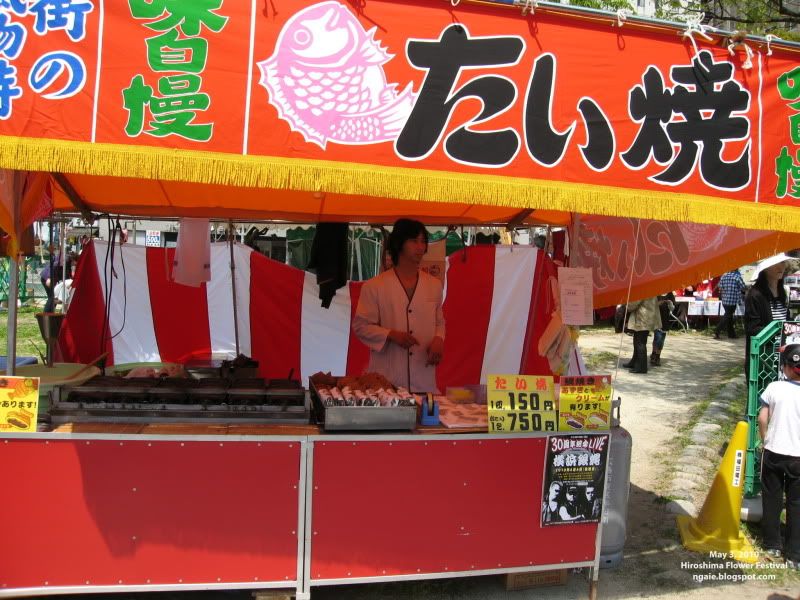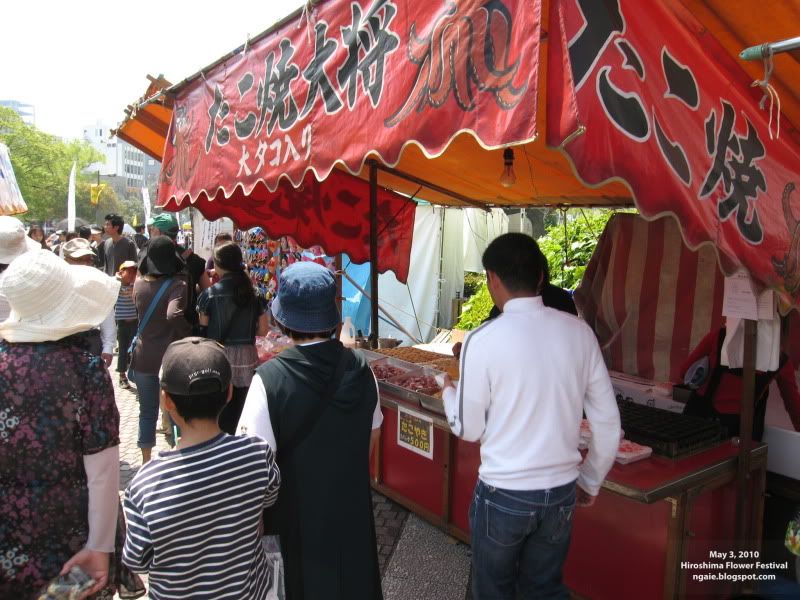 They also had an area which sold foreign foods such as chicken pita.
There were also stands for festival-style games.
Map of the vicinity.
The Japanese love their beer as much as people in other countries but unlike Vancouver, they have no problems with people getting drunk and rowdy when there is a large gathering of people.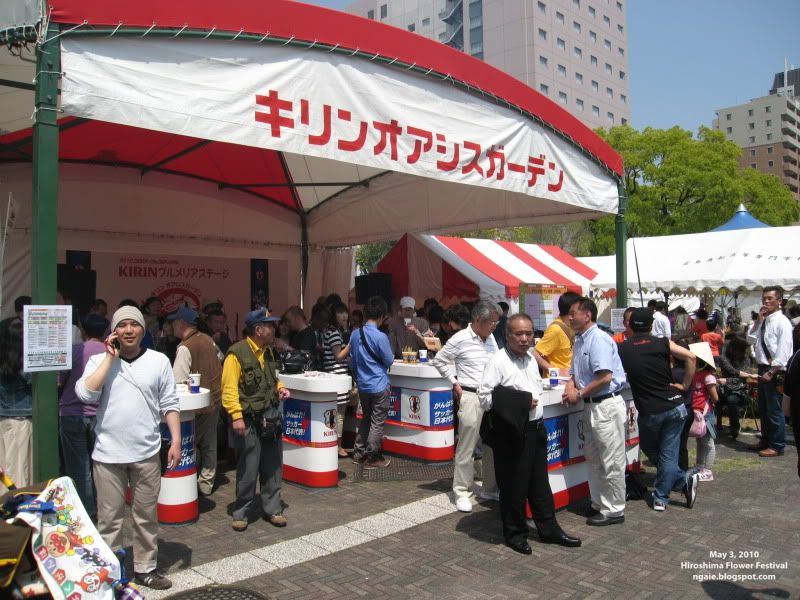 The festival is also heavily commercialized as evidenced by all the corporate sponsors.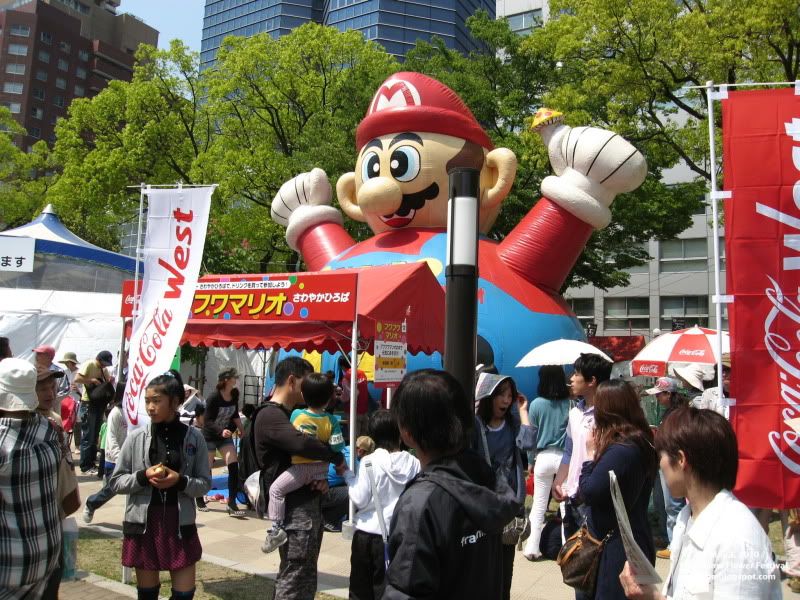 Pictures from the parade route as I walk along.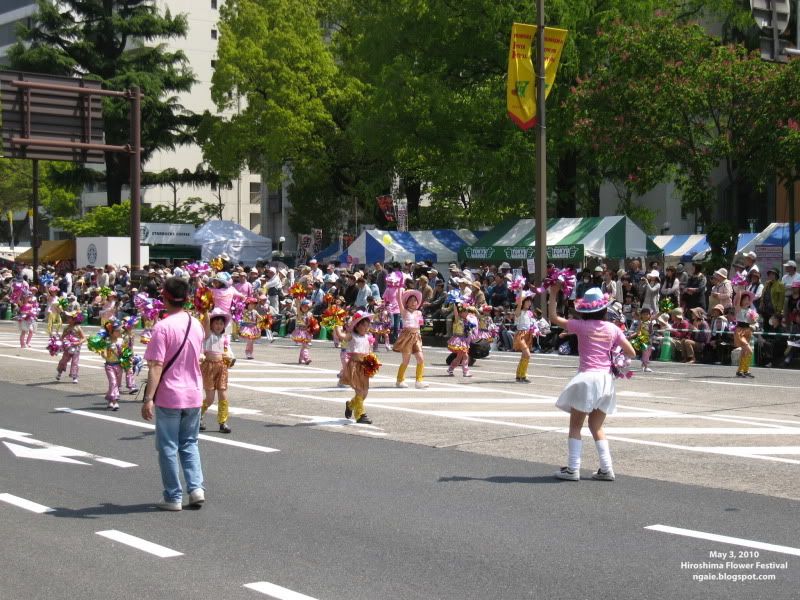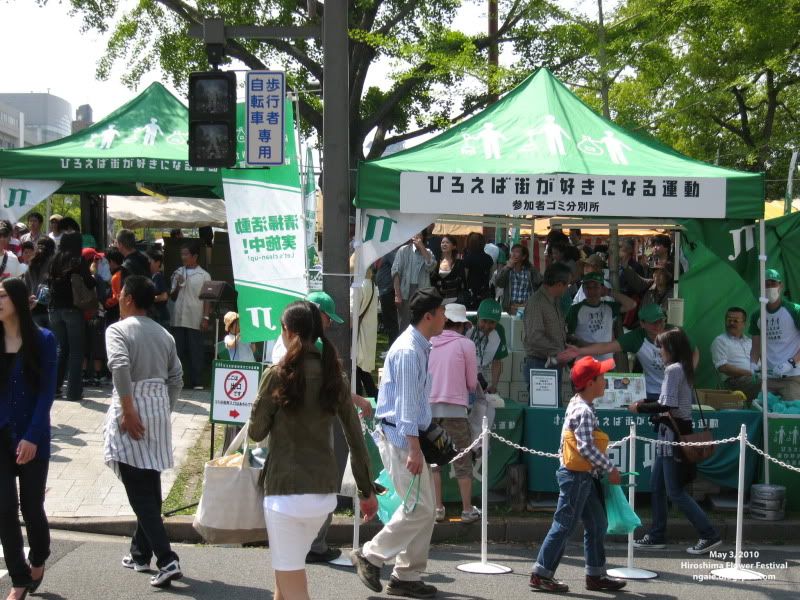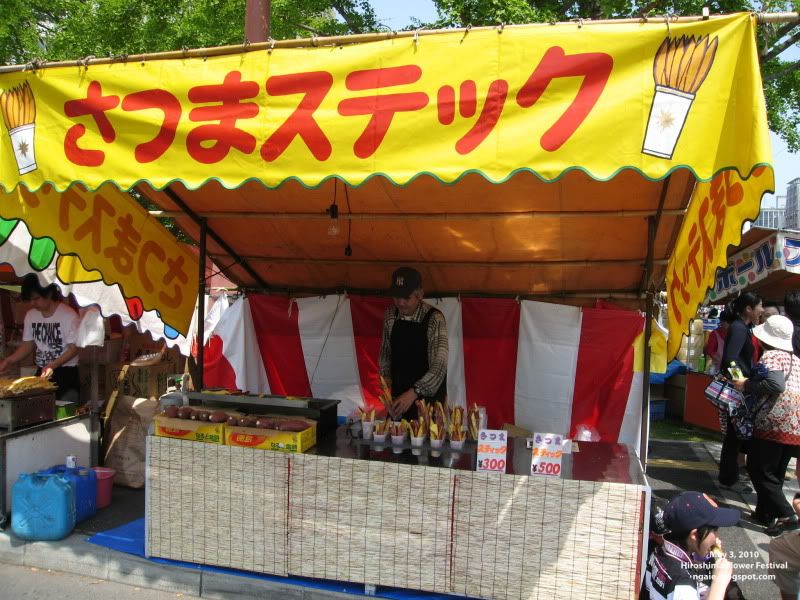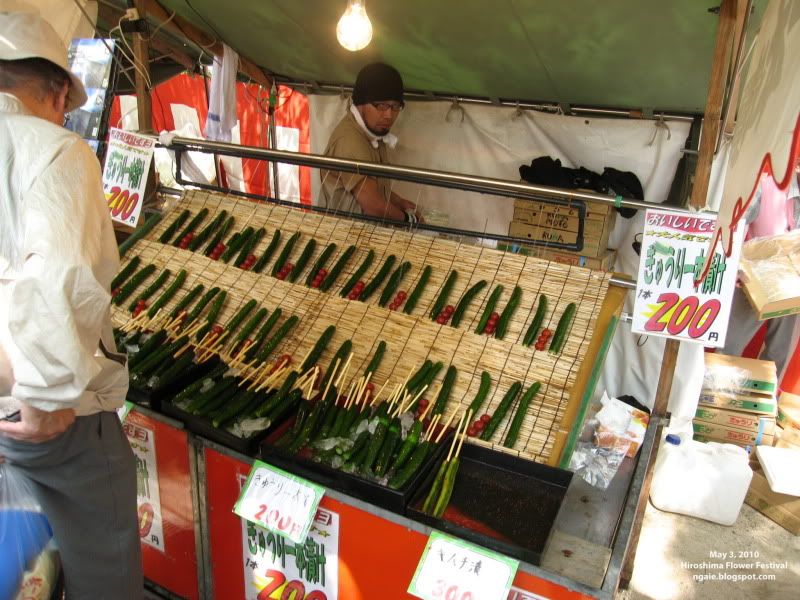 Although it is called the "Flower Festival", there were no flowers to be seen aside from this large cone-like structure which was made up of potted plants.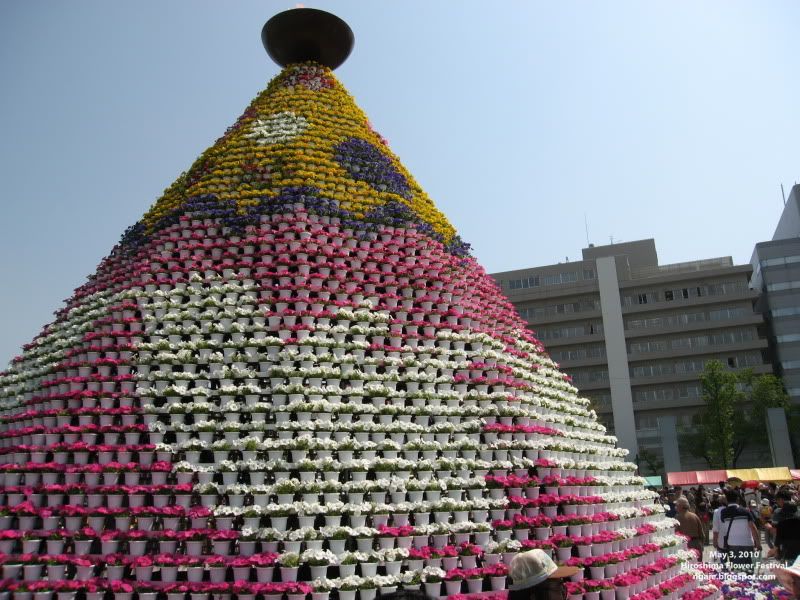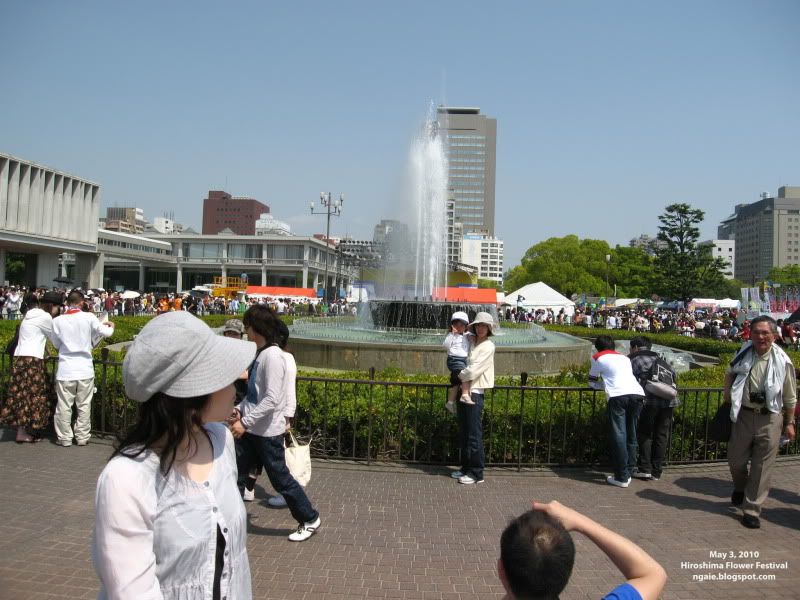 Some of the parade performers.
At the end of the parade route, each group of parade performers took a commemorative photo.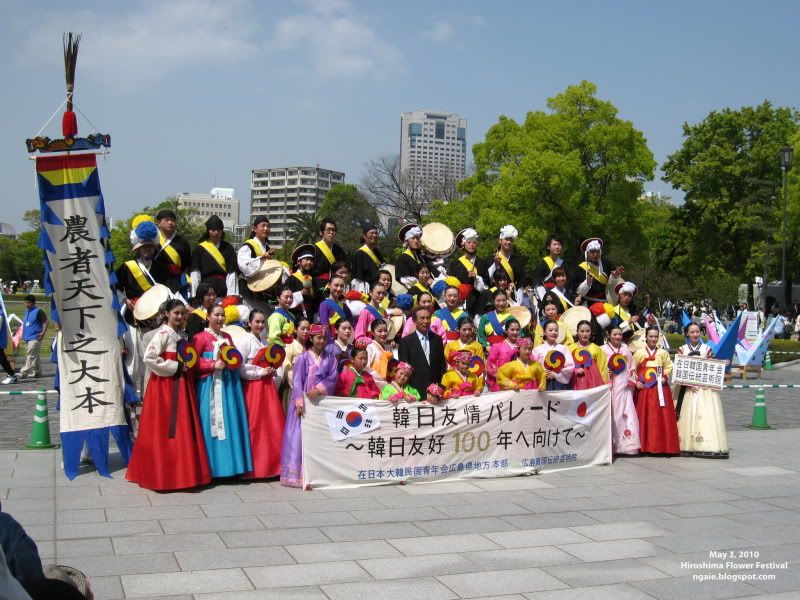 The parade and festival grounds ended at the Peace Memorial Park. I walked through the park and towards the train station to head back to the dormitory.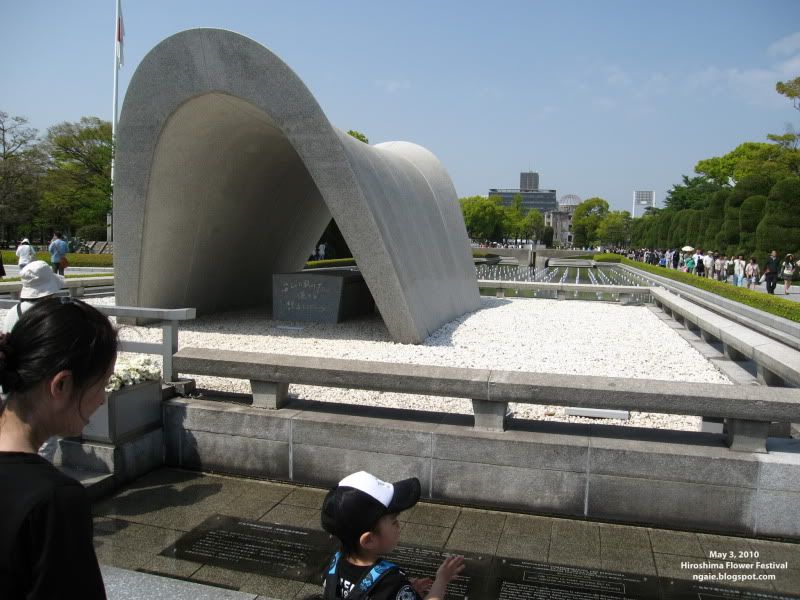 Some pictures of the Atomic Bomb Dome.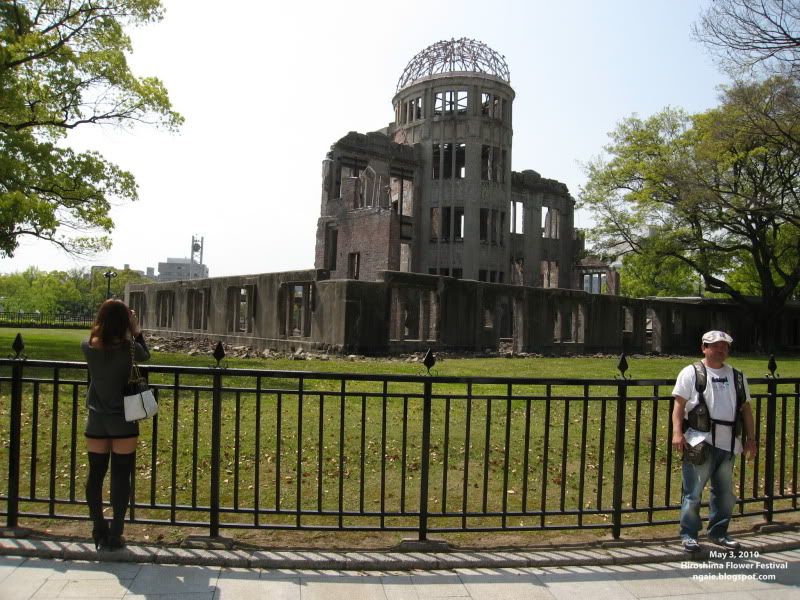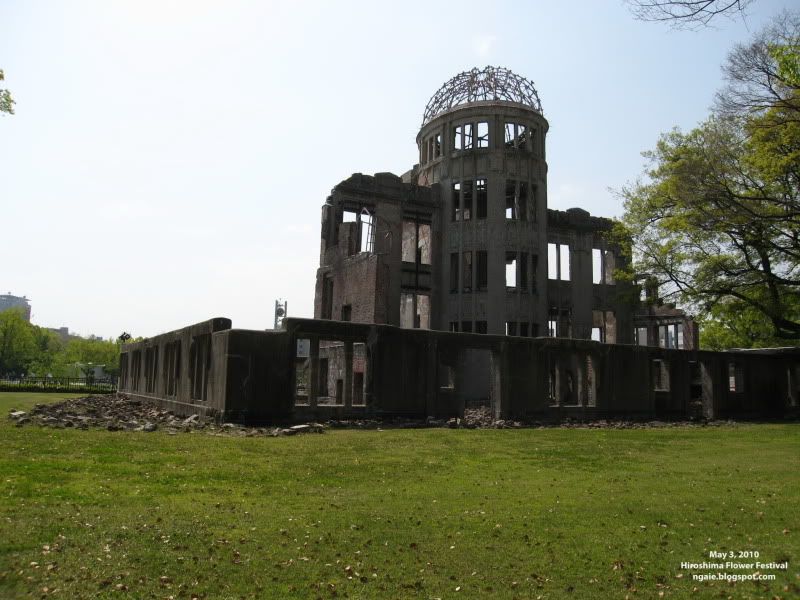 Downtown Hiroshima.
I decided to check out a large bookstore on the top floor of a department store and to my surprise they had observation windows from which you could see the Hiroshima skyline.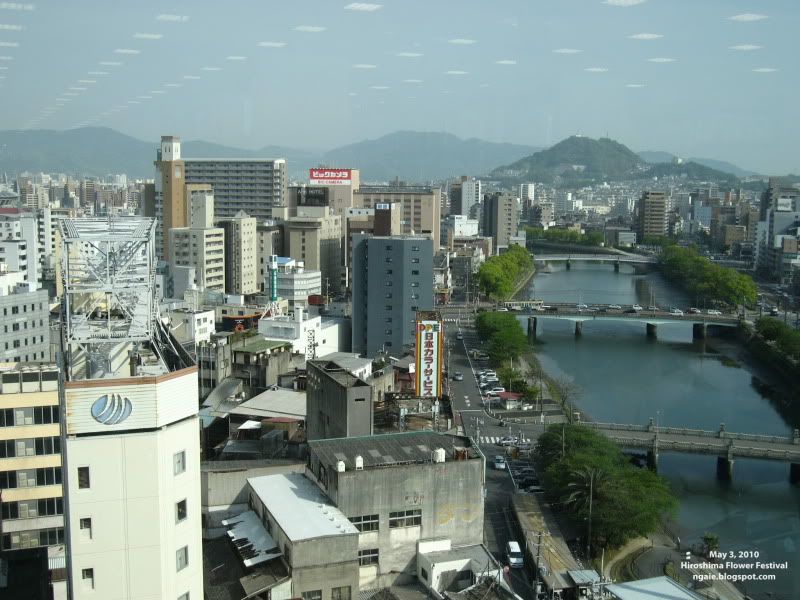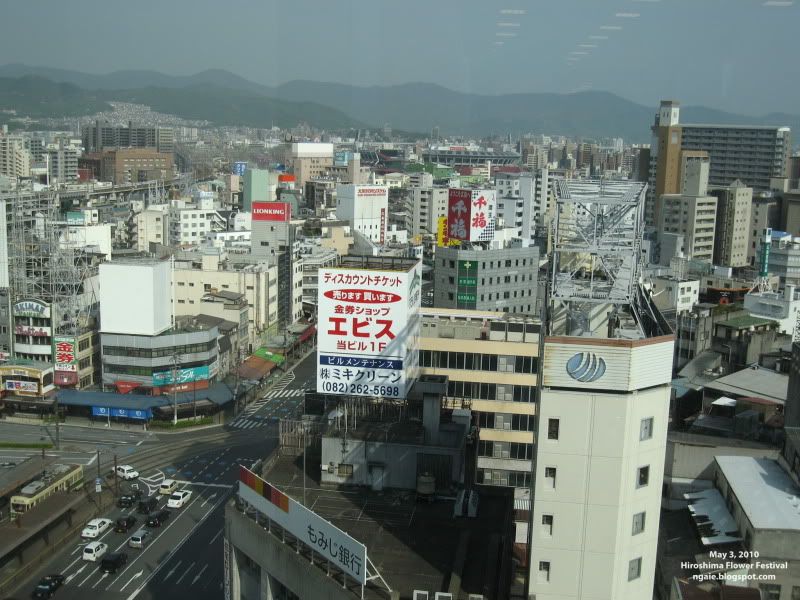 After a whole day of walking I was really tired and hungry so I settled on eating an overpriced
tonkatsu
(Japanese-style fried pork cutlet) meal at Hiroshima station. The meal cost 1670 yen (~$18) but it came with unlimited refills of rice, salad and miso soup.