Yesterday I received a phone call from Purolator (courier service) at 11:00 am informing me that my overpriced, highly expensive 2010 Winter Olympics tickets had arrived.
I ordered two hockey tickets to the semi-finals and four victory ceremony tickets. The hockey tickets cost me $80 each and the victory ceremony tickets cost me $22 each.
What is unusual for the upcoming games is that they are going to present the medals in a "victory ceremony" each day I think at the 60,000+ seat BC Place Stadium in Vancouver and on each night they will also have performers that represent the different provinces of Canada. I guess I was lucky in that the day that I will be going to the victory ceremony, British Columbia's Nelly Furtado will be performing.
The tickets come with an "Official Spectator's Guide" and according to the guide, when you show your ticket within Vancouver, you will get free access to transit for that day.
The official tickets.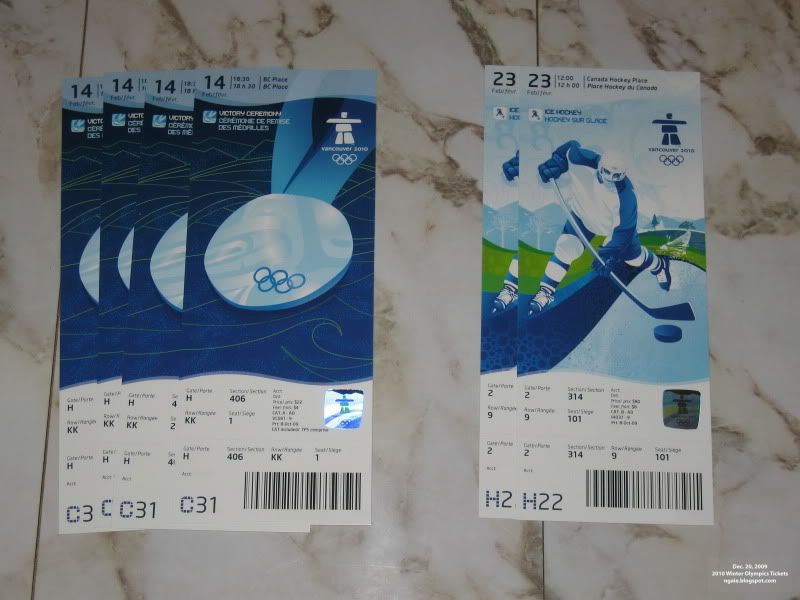 The price of the tickets complete with a brochure advertising more expensive Olympics merchandise.