On May 12, 2008 we spent a half-day exploring the Kuala Lumpur city centre before going to the airport at late noon for our evening flight back to Singapore.
We started out at the Kuala Lumpur City Centre area where our hotel was located and took the LRT system to the old downtown area.
The Kuala Lumpur City Centre area is also where the Petronas Twin Towers and Suria shopping mall are located. In front of the twin towers is a massive landscaped park.
Another picture of the twin towers taken from the park.
Also in front of the park, there is a large fountain.
A sign inside the supermarket which I thought was interesting.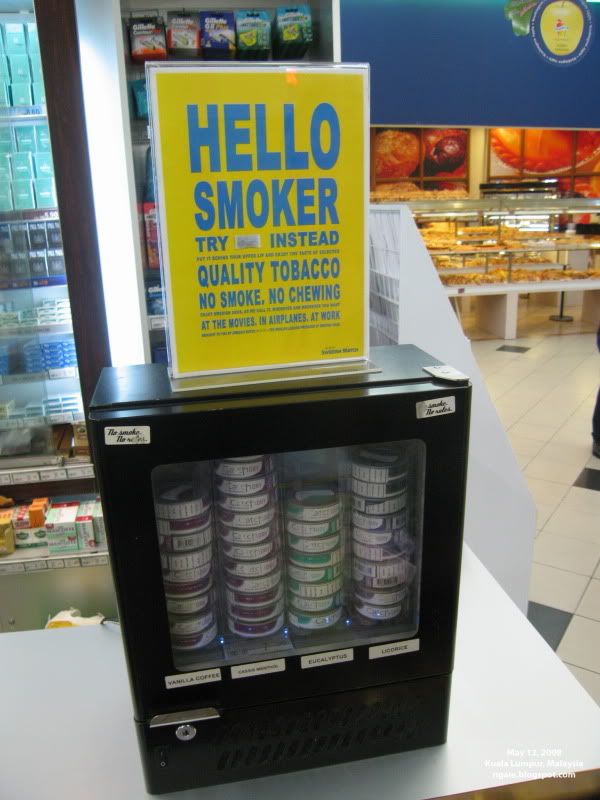 Next we move onto the old downtown area of
Merdeka Square
. This was where the British Union Jack was lowered for the last time in 1957 and the Malaysian flag raised. Merdeka stands for Independence in the Malay language.
On the left of the square is the
Sultan Abdul Samad Building
. This building housed the former British colonial administration.
Directly in from of the Sultan Abdul Samad Building is the Royal Selangor Club. It was the most exclusive whites-only club in colonial times. The square itself was a former cricket ground for the British colonial administration.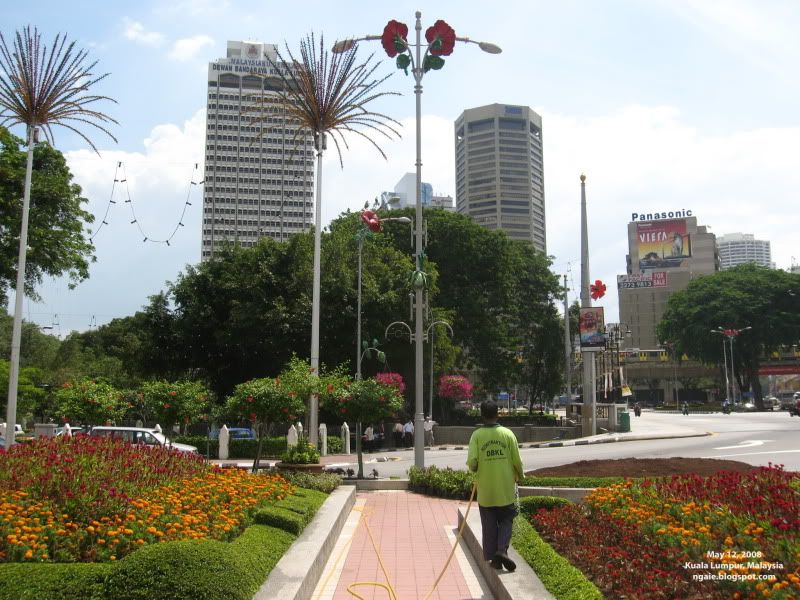 After going to the Merdeka Square area we headed to the airport. There was a nice scaled display of the airport and its future expansion plans.
Currently only one of those cross shaped satellite terminal buildings have been built. Considering how un-busy the airport is, I don't know when the other satellite building will ever be built.
Pictures of the cross-shaped satellite building.
Near the centre of the cross-shaped satellite building.