This is the second part of the photos from Kuala Lumpur on May 8-9, 2008. This set of pictures is actually from our second day in Kuala Lumpur as we arrived at night on our first day.
Continuing from my previous post:
Kuala Lumpur Day 1: Petronas Twin Towers, KLCC, Chinatown
After we left Chinatown (see previous post) it was already around mid-afternoon so we decided to go to the main shopping and entertainment area of Kuala Lumpur,
Bukit Bintang
via the KL Monorail.
Another view of the Petronas Twin Towers and the Kuala Lumpur City Centre complex as we walked away from it.


On the way to the KL Monorail station which included a lengthy walk from the underground LRT station, we saw two monkeys which had just appeared out of the bush and were snacking on some food that was left on the dashboard of a car.




Finally we got to the KL Monorail station which was suspended high above the centre of the road. It appears to have been poorly contructed and cheaply built as there were no escalators at all and the floors were all made up of painted steel which was rapidly fading away because of the heavy foot traffic.

Despite this they still managed to install fare gates.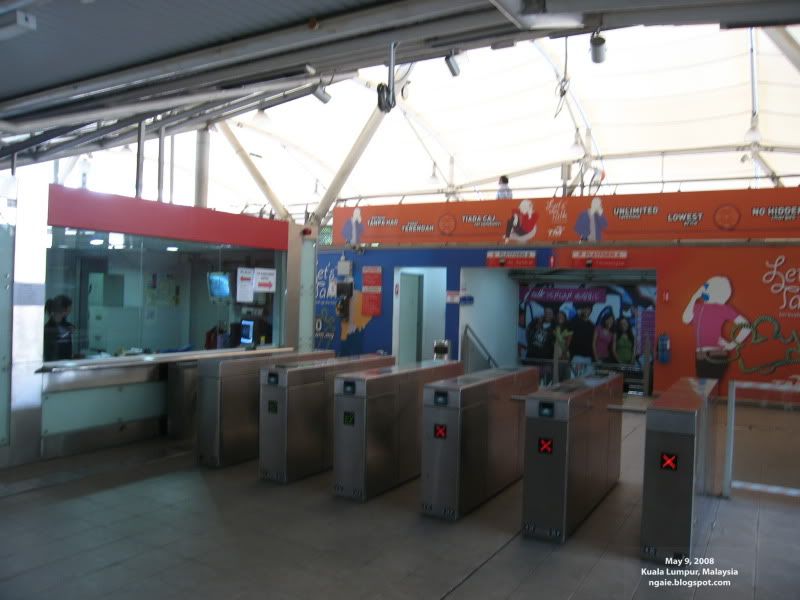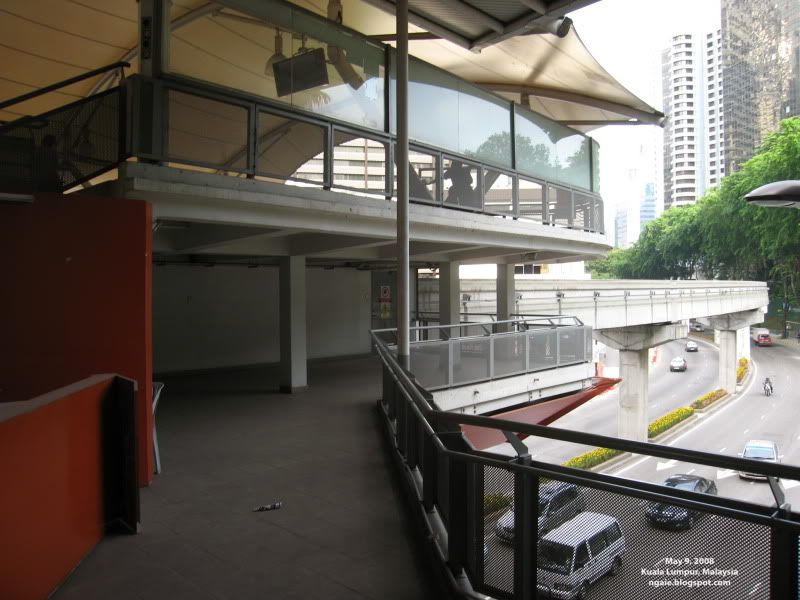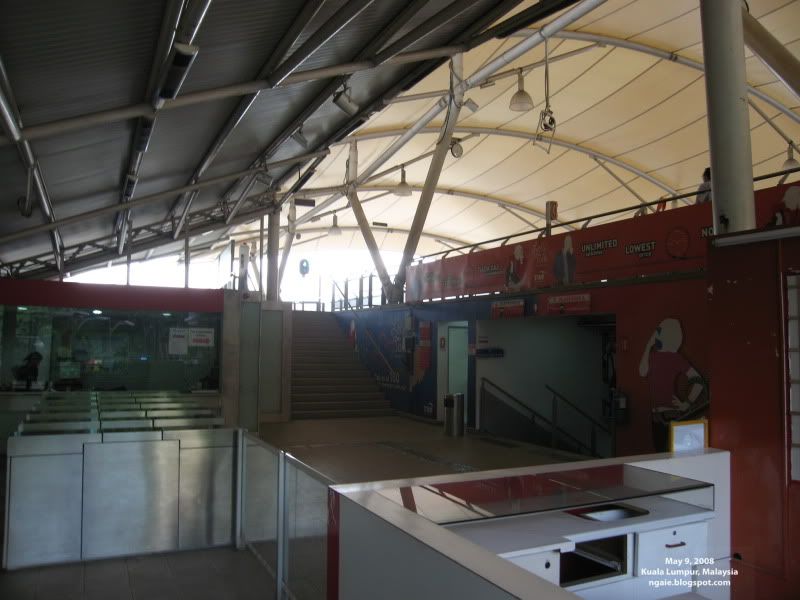 Inside the monorail. Of all the monorails that I have ridden in the past, Tokyo Monorail, Seattle Monorail, and now the KL Monorail, the ride is just the same, as bumpy as the other systems.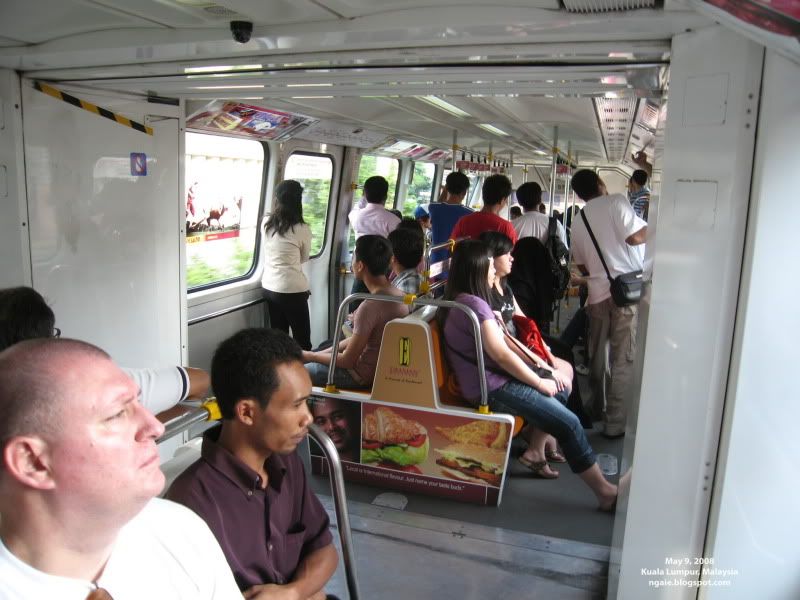 After walking through some malls, we went to the street Jalan Alor for food. Jalan Alor is a street full of Chinese "hawker style" restaurants where they set up their chairs, tables and even cook on the street.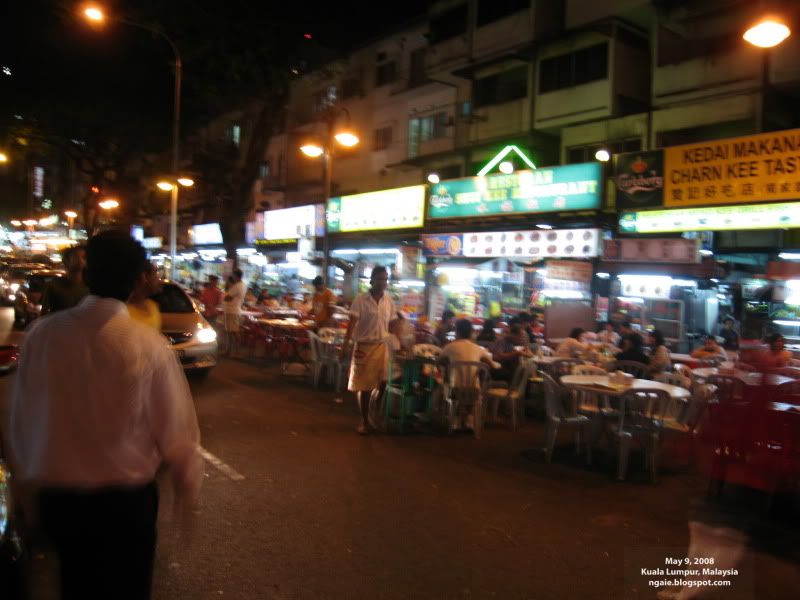 Lastly we went to the http://en.wikipedia.org/wiki/Kuala_Lumpur_Tower for a nightview of the city. The tower is built on top of a hill and looked quite "old' despite being built only in 1994.

Nightviews of Kuala Lumpur.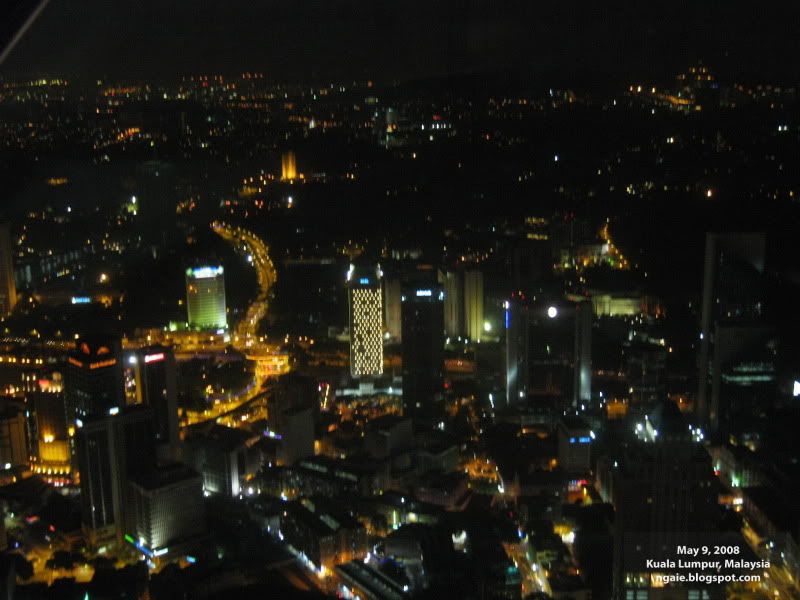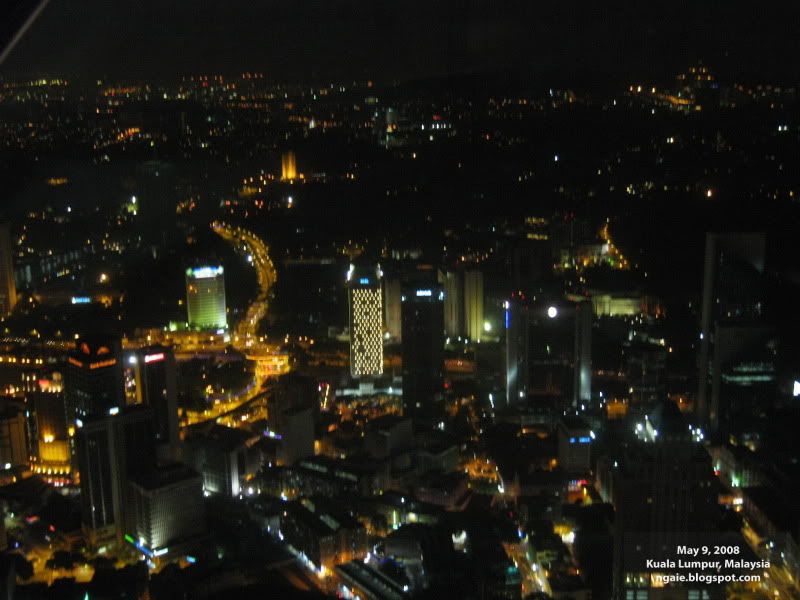 Myself.










Base of the KL Tower.