Merry Christmas 2009! Now continuing with my series of posts from my travels in Malaysia last year...
On May 11, 2008 after our day trip to Melaka the day before, we went on another day trip to
Putrajaya
, the federal administrative centre of Malaysia, first stopping at the
Royal Selangor
Pewter museum on the way there.
Royal Selangor is a famous Malaysian brand in pewter goods and their products make excellent gifts. Another reason for going to the museum was to buy souvenirs at their factory store for back home at a fraction of the price that they sell overseas because everything was priced in Malaysian currency.
Entering the museum, we see a massive model of the modern icon of Malaysia, the Petronas Twin Towers.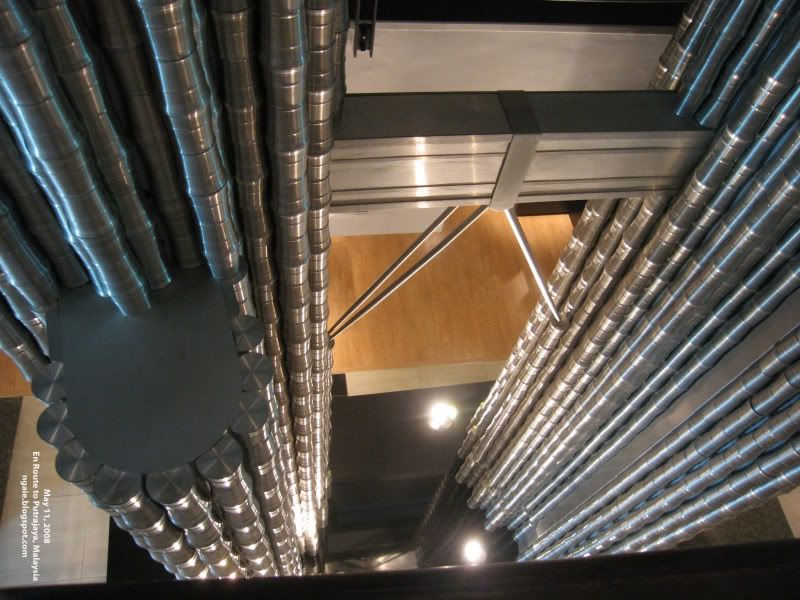 What is pewter really?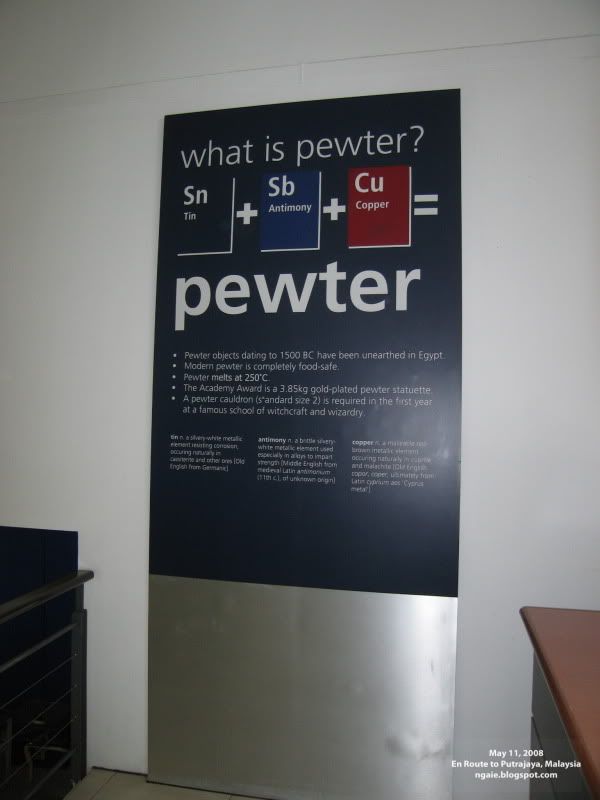 The factory floor.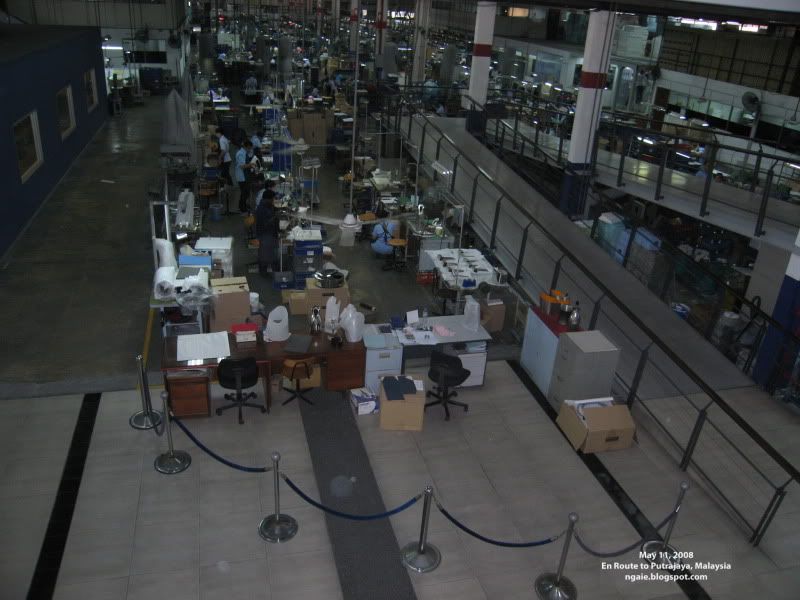 Demonstration of craftsmanship.
Walking through the factory.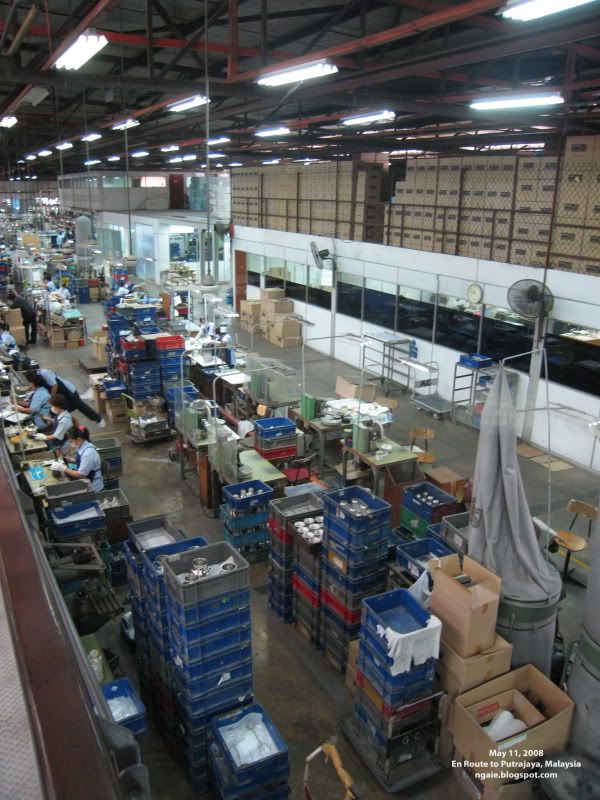 Awards in production for a client.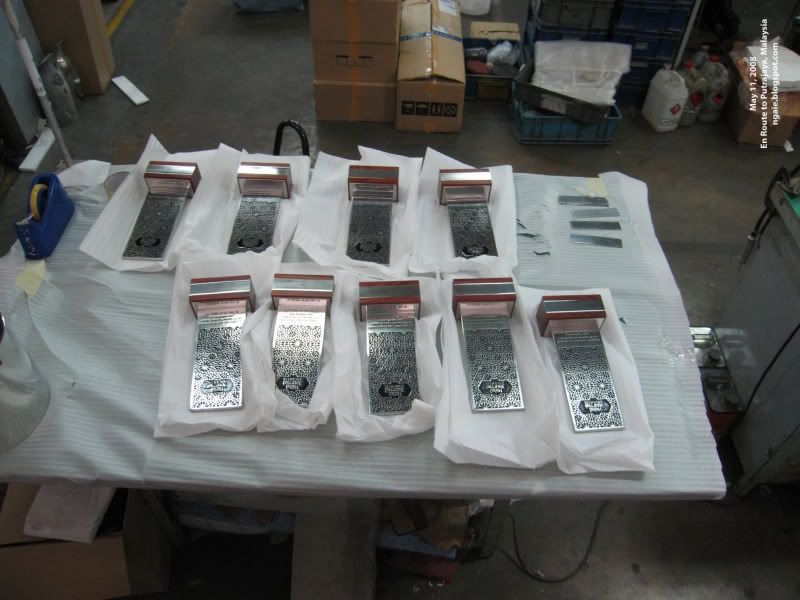 Workers on the factory floor.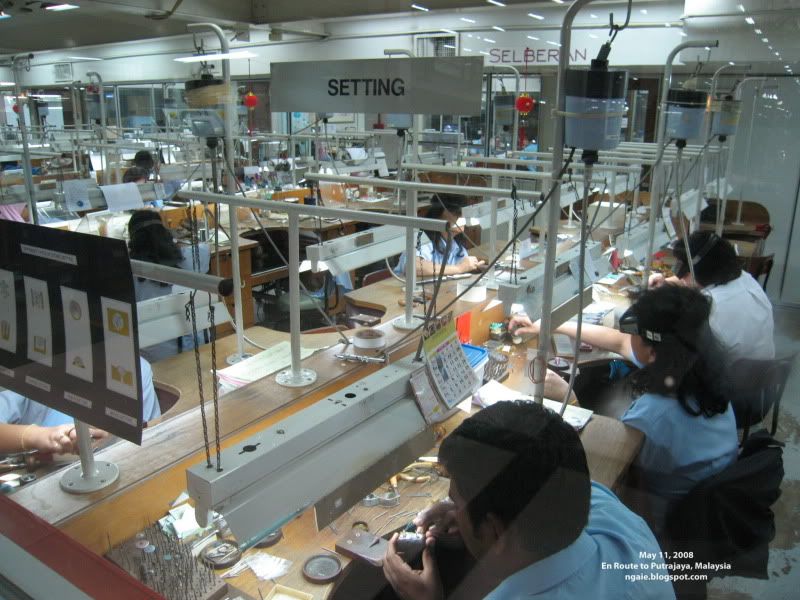 A model from the gift shop.
Another view of the massive Petronas Twin Towers pewter display looking up.
World's Largest Pewter Tankard.
After that we left the Royal Selangor Pewter factory and stopped by a McDonalds for a snack before heading to Putrajaya.
I first heard about Putrajaya the first time I went to Malaysia in 1995 when I was about ten years old. At that time I heard that were planning to move the capital city from Kuala Lumpur into this new planned city, but I didn't know much more because at that time the Internet was still at its infancy and information was not as easy to get as it is now.
Currently while Kuala Lumpur is still the capital of Malaysia, all the government ministries and the Prime Minister's office have moved to this "new" city which was first opened in 1999. I have no idea how efficient this set up can be given that their legislature is in Kuala Lumpur which is about a 30 - 45 minute drive north.
The city is designed with Islamic middle east architecture which makes it look totally foreign in Southeast Asia.
The centrepiece of the city is the mosque.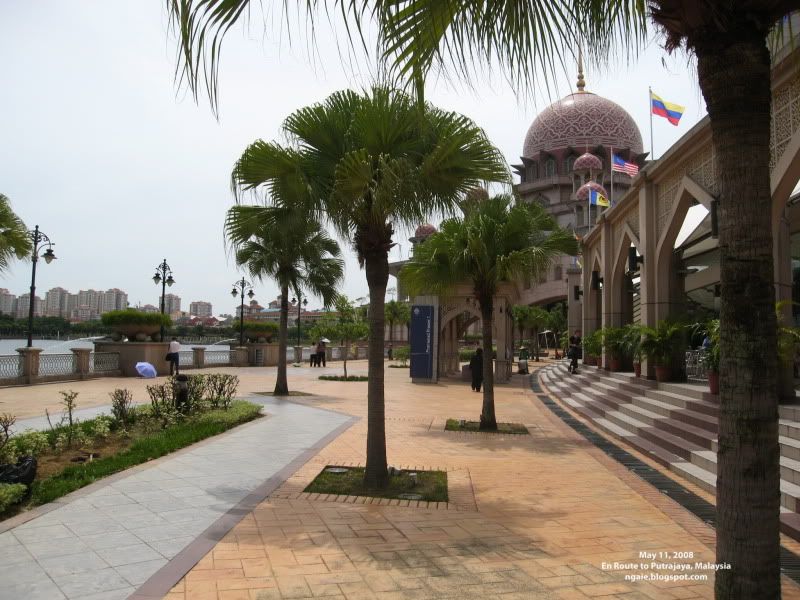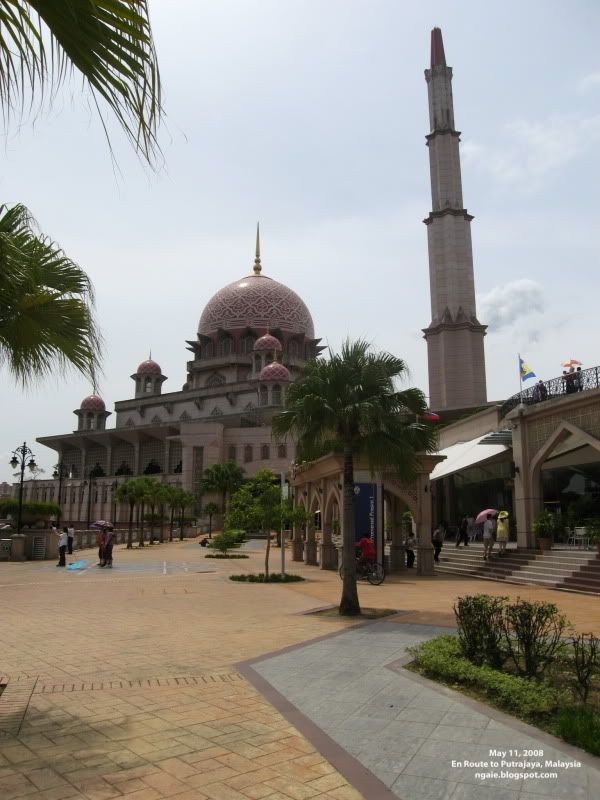 Its surrounded by lakes which I think were artificially made.
The Putrajaya residence of Malaysia's
Sultan
. The Sultan of Malaysia is their head of state. What makes this position interesting is that he is elected/rotated among the nine heriditary rulers of the Malay states.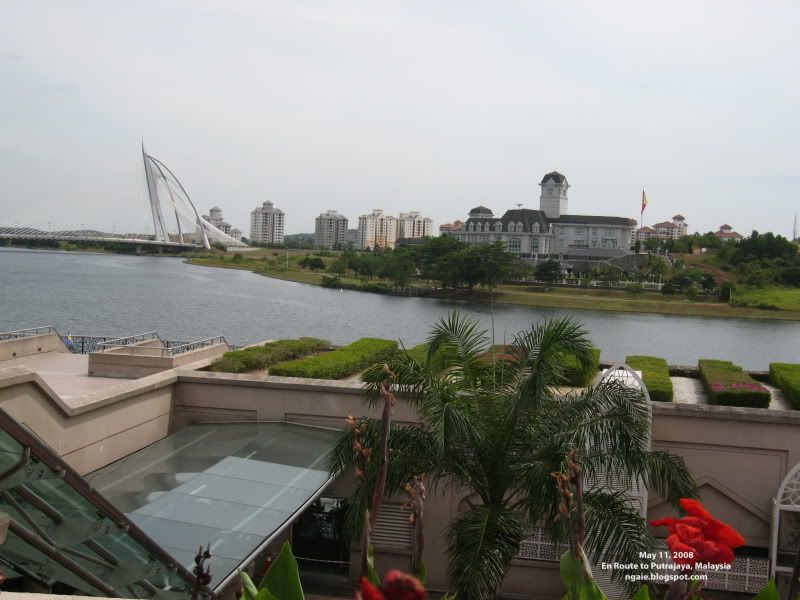 Massive square which links the mosque and the Prime Minister's Office.
The massive Prime Minister's Office. Compared to the size of the Sultan's residence, we know who is really in charge in Malaysia.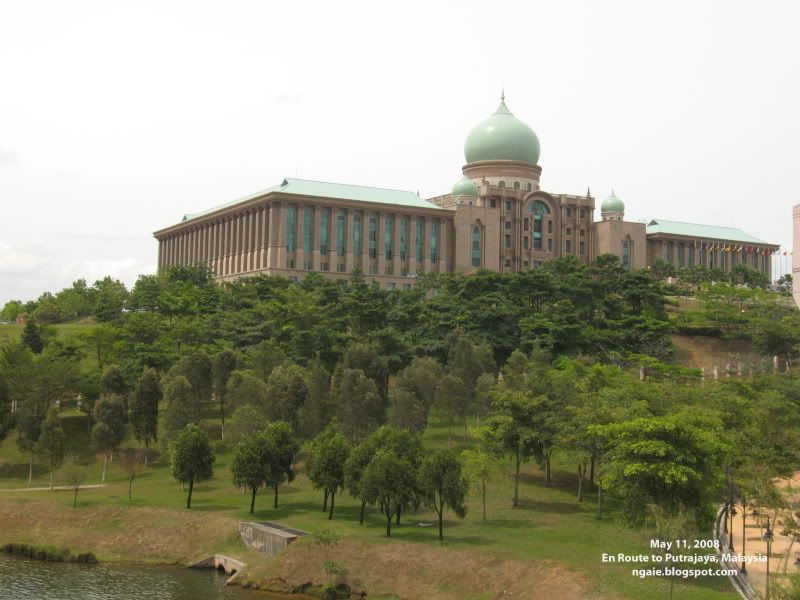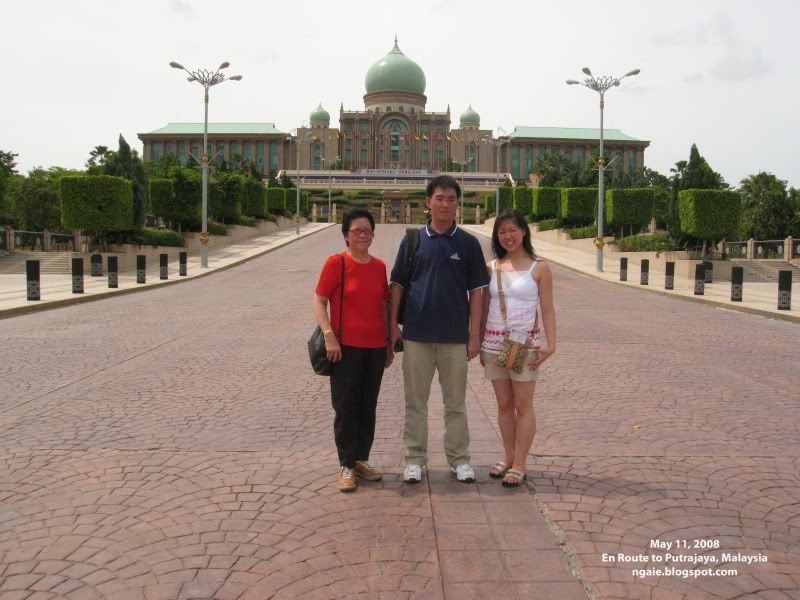 The Prime Minister's Residence, although the guidebooks say that we could visit the interior, in reality this was not possible.