The Royal Canadian Mint set up a pavilion in Downtown Vancouver at a Simon Fraser University conference building during the Olympics where the public had a chance to touch the Olympic medals that were being handed out to victorious athletes.
I had wanted to go during the past weekend but there were too many people so I thought that lining up Monday morning on Feb. 22, 2010 would be a good idea as there would be a shorter line because it was the start of the work week.
I was totally wrong. I went with my mom and I budgeted a wait maximum wait time of two hours but it turned out that we lined up for five hours just to the priviledge to touch, give gloves on, the Olympic medals for ten minutes!
We started lining up at 10:30 am. This was the scene at 10:30 am.
By around 3:00 pm we had almost reached the "official line".
By around 4:30 pm we had reached the inside of the building.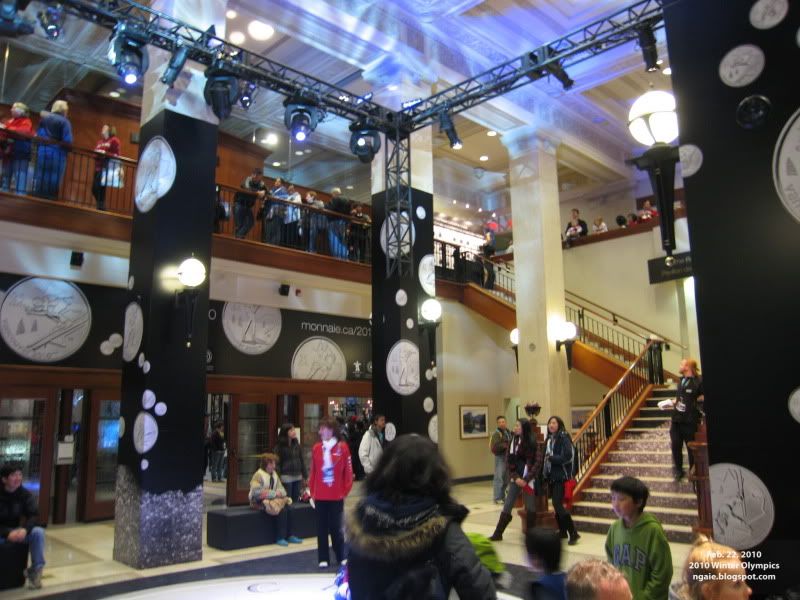 Once inside the building we had to wait another 20-30 minutes because they only let in 10-15 people at a time for a total of 10 minutes to touch and photograph the medals.
A display of a million dollar coin while standing in line.
Before we got inside the "Medal Room" a police officer barked out instructions of what to do and what not to do while inside the room while constantly telling us that this was the first time the International Olympic Committee allowed the public to touch and hold the medals.
The displays of how the medals were designed and manufactured. Because we were only given a total of 10 minutes to touch and photograph the medals, almost no one bothered to look at these displays.
Mayhem as people tried to jockey for positions to take pictures with the medals. The people with the microphones are the engineers who designed and manufactured the medals.
Some pictures of my mom and I.
The front and back of the bronze medal.
After that was over I met up with a friend to take some night photos of the downtown Olympic atmosphere.
This was the lineup to the Offical Olympic Superstore at The Bay department store.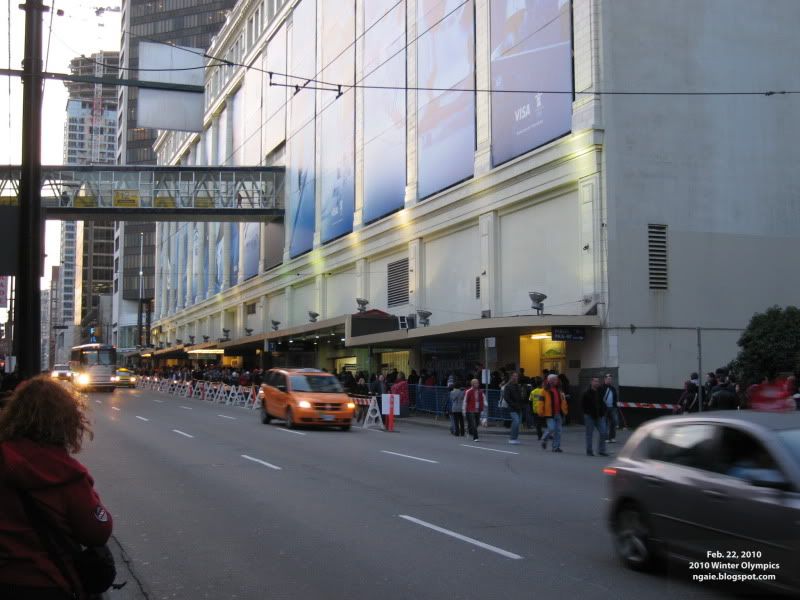 The Lions Gate Bridge and the Olympic Rings from the balcony of the Pan Pacific Hotel.
The sails of Canada Place.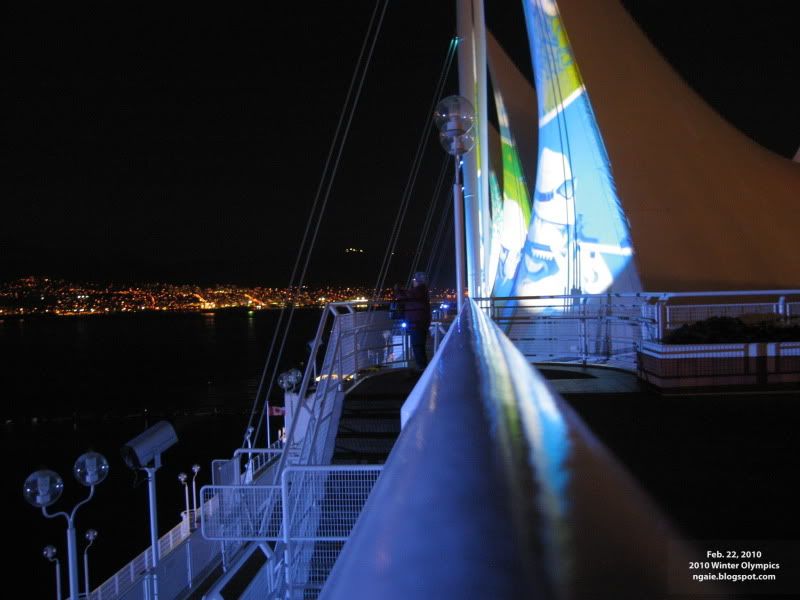 Looking towards Gastown.
Waterfall inside the Pan Pacific Hotel.
The International Broadcast Centre at the Vancouver Convention Centre.
The Olympic Caldron which is still fenced off.
Various shots around Robson Square and downtown.