On May 15, 2008, we went to the Empire Hotel and to the town of Tutong. It was only our third day in Brunei and we were already bored and we still had 4 more days to go because we booked our itenerary for a week in Brunei.
The Empire Hotel is the most luxurious and famous hotel in Brunei. Because Brunei does not really have many tourist attractions, the first question that any Brunei resident asks of the visitor is: "Have you been to the Empire Hotel?"
The official Brunei Tourism website goes so far as to calling it a "7 star hotel".
The hotel itself is really grand and they used a lot of high end materials to build the building. The columns of the main forum are all made with marble and highlighted with gold finishes.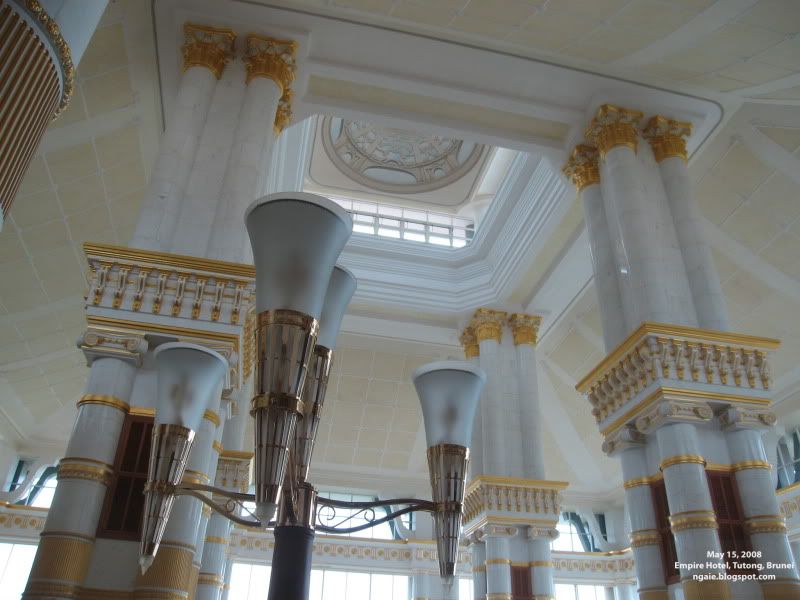 Our purpose for going to the Empire Hotel was to try their lunch time buffet and while it was costly, it was pretty good. It's too bad that I didn't take any pictures of the food. All the cutlery were silver.
My opinion of the Empire Hotel, like almost everything else in Brunei, was that while it was built at a great cost, it hasn't been maintained properly. For example, while the sinks in the washrooms were gold sinks, the washrooms itself were pretty stinky due to their bad maintenance. The same applies to the beach and pool area facing the hotel. The beach which faced the South China Sea was so dirty and the pool didn't really look that clean either. It also didn't help that there wasn't anyone using either the pool or the beach.
After lunch we didn't really have anything to do so we drove to the nearest town of Tutong. After walking around for a bit, we left.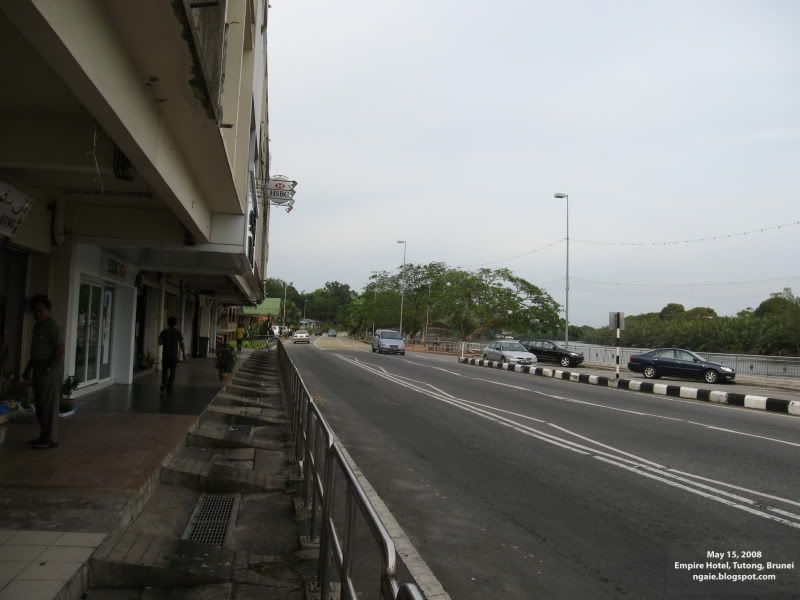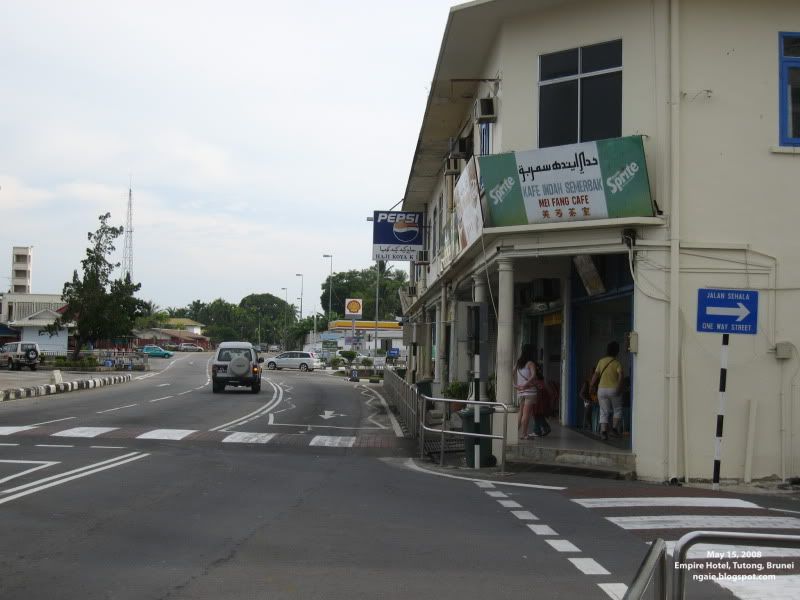 After coming back to Bandar Seri Begawan, we went to the open air market beside the downtown area to look around.
Our last stop of the day was the Jame'Asr Hassanal Bolkiah Mosque. This is the largest mosque in the country and was built in 1992 to celebrate the current Sultan's 25 year on the throne.