Last weekend on Feb. 19, 20 and 21, 2010 I went with my family to check out some of the free pavilions that various governments and organizations had set up for the Olympics.
On Friday night we visited the pavilions located near the Concord Pacific lands in Southeast False Creek.
This is Molson Canadian Canada Hockey House sponsored by Molson brewery where for the low price of $99.00 per night, you can enjoy watching "the game" inside a tent with complementary food and beer.
The Quebec pavilion. It is nothing more than a giant box with no roof with a small stage and cafe inside. There is no wonder there was no line up inside.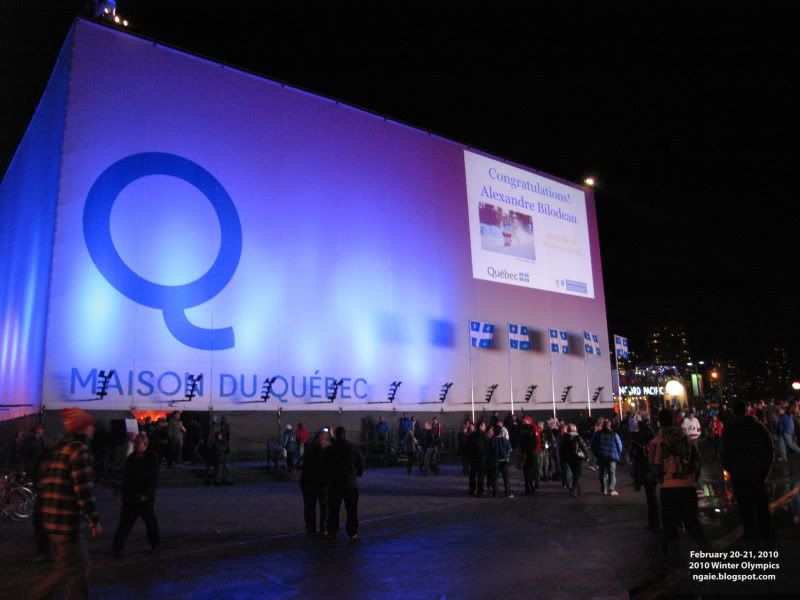 The following images are from the Concord Pacific condo development sales office. They had a nice model of their future development of the lands near False Creek including a model of how B.C. Place Stadium would look like after the retractable roof is installed.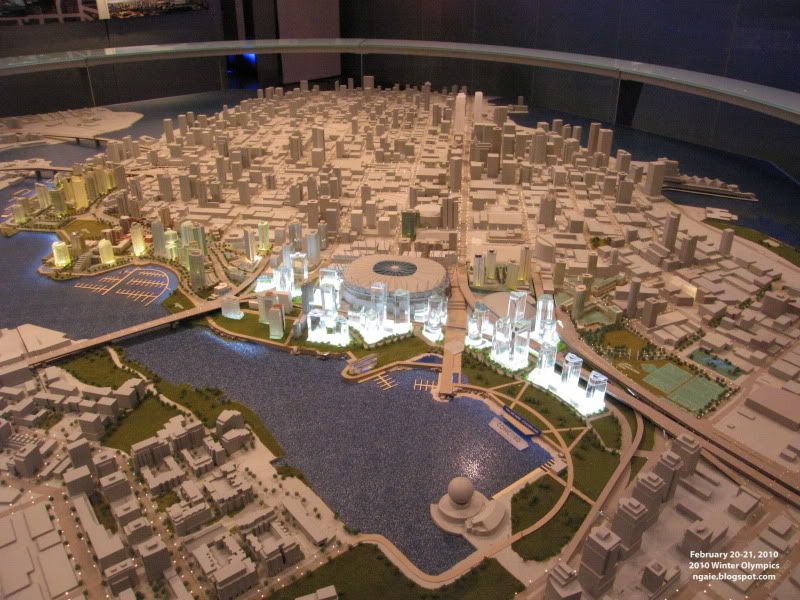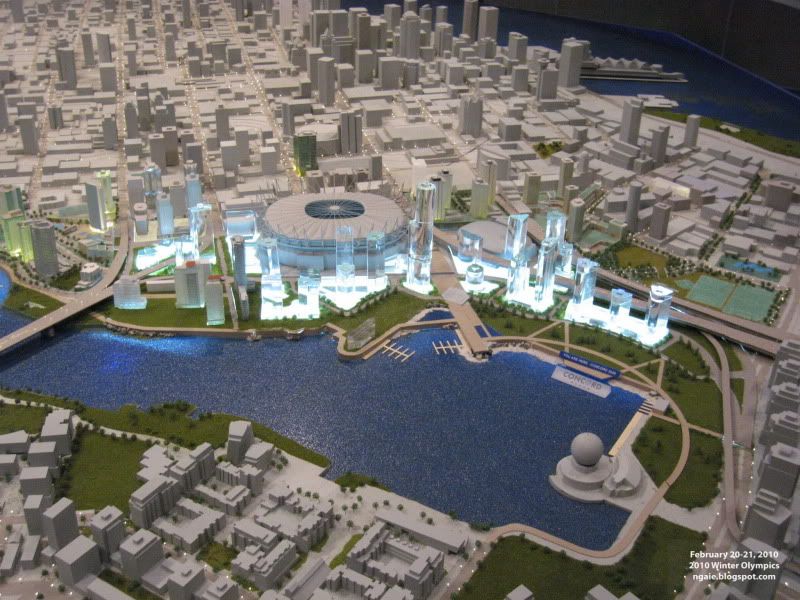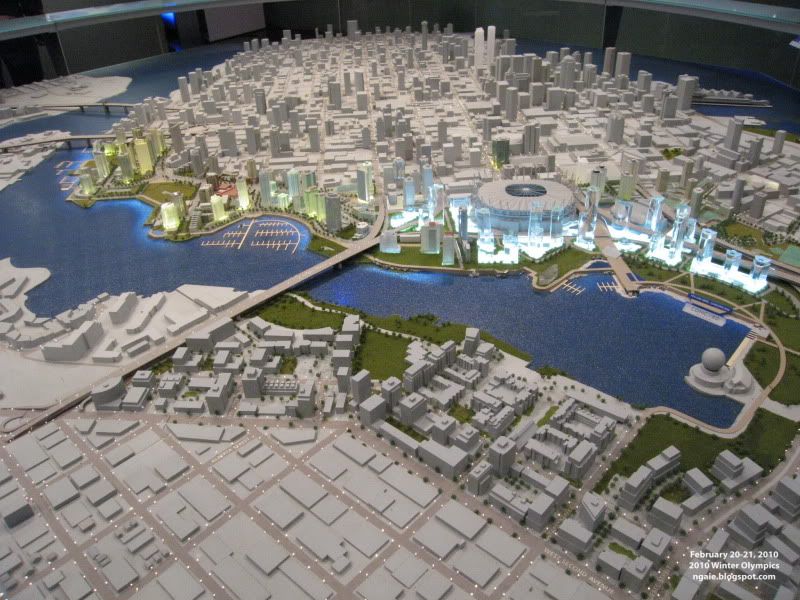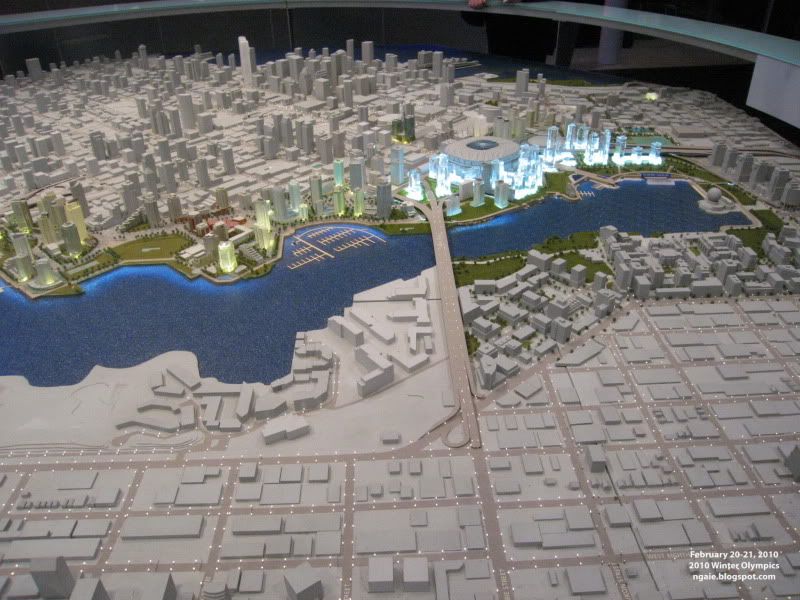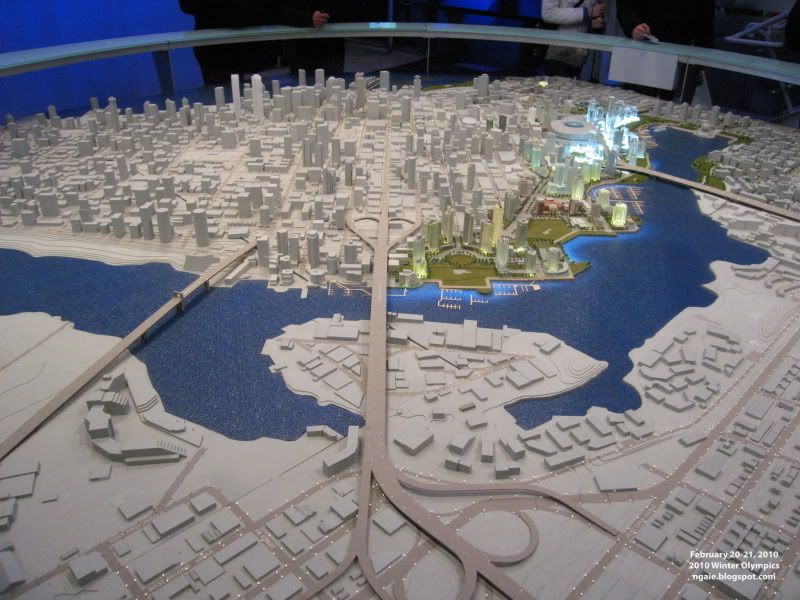 Concord's developments in Toronto.
Future development near B.C. Place Stadium.
Model of another interesting development.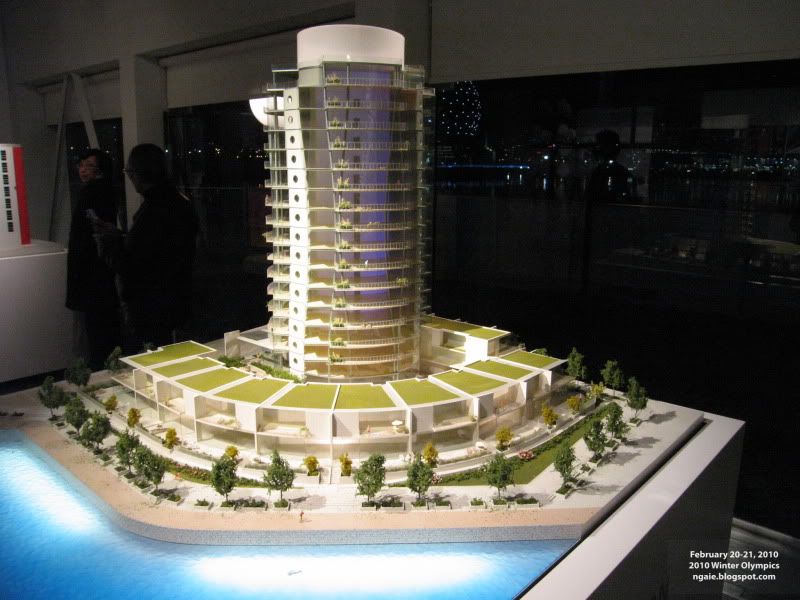 After that we went to the Vancouver Livecity site. This was where the federal government Canada Pavilion was located. Despite the tent-like building costing $10 million of taxpayers dollars to build, there wasn't much to see inside.
Also at the Vancouver Livecity site was the Manitoba Pavilion. Also there wasn't much to see inside.
Waiting in line for entrance to the Canada Pavilion. The queue time was approximately 15-20 minutes.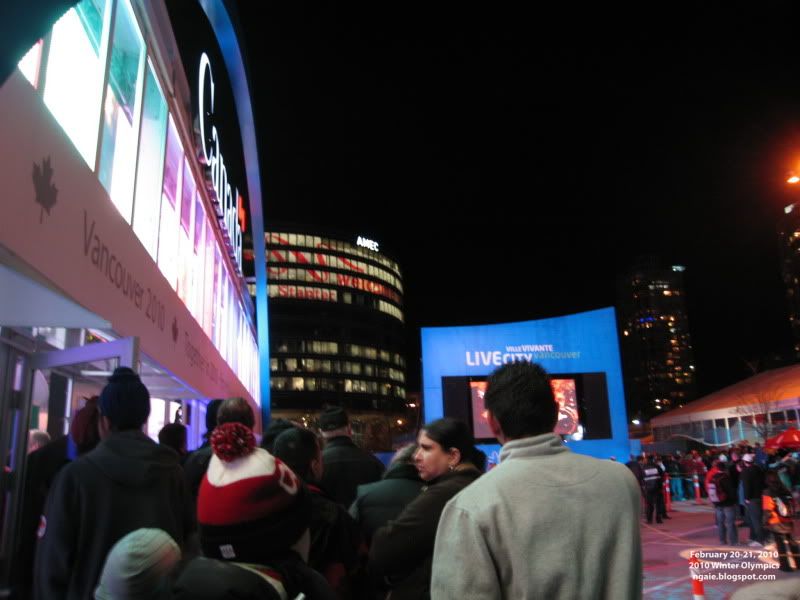 This was inside the Canada Pavilion. Nothing much to see except a lot of TV screens, and lines to taking pictures with the Olympic torch and a bobsled.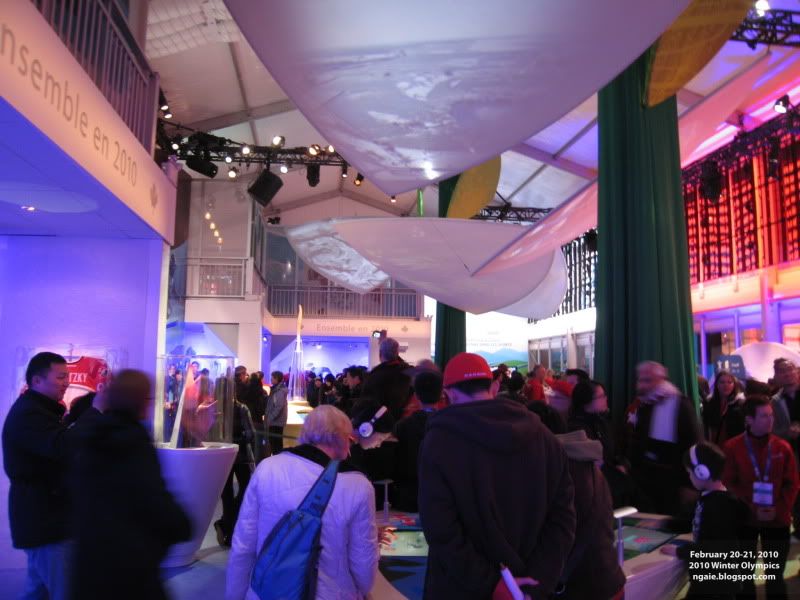 One of the more interesting items on display inside the pavilion. Gretzky's jersey.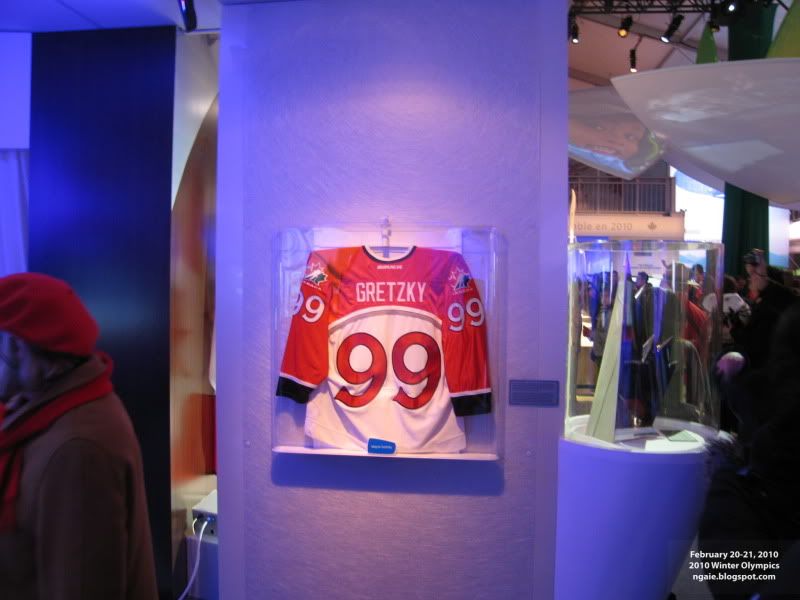 The Canada Cup trophy.
More pictures of the Canada Pavilion from the outside.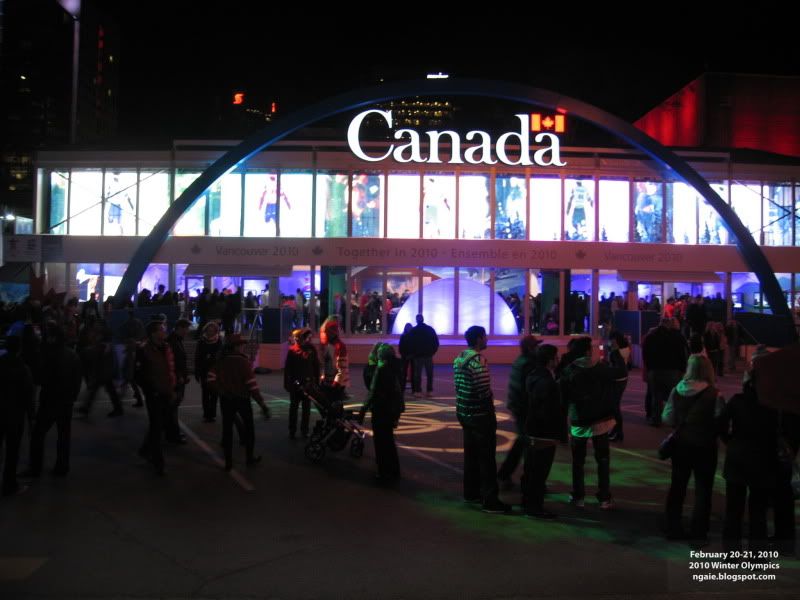 The next day on Saturday, Feb. 20, 2010, we headed out to Granville Island to check out the pavilions there. The House of Switzerland was basically a restaurant and there was nothing to see at Atlantic Canada House so the following where the only pictures I took. I also ate an Olympic priced $8.00 poutine while I was there.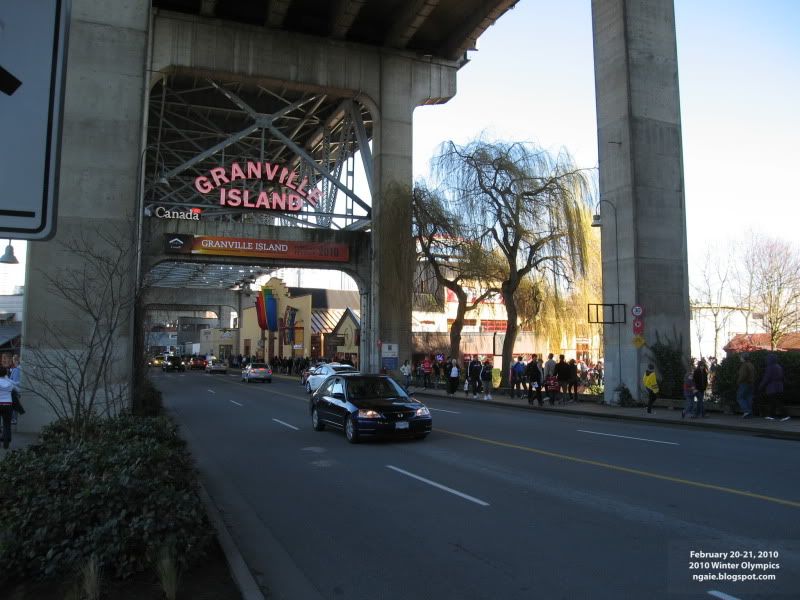 On Sunday, Feb. 22, 2010, I hoped to visit the Royal Canadian Mint pavilion to see and touch the medals but the lines were too long so we ended up just walking around downtown.
Entering downtown with the Woodwards complex in the background.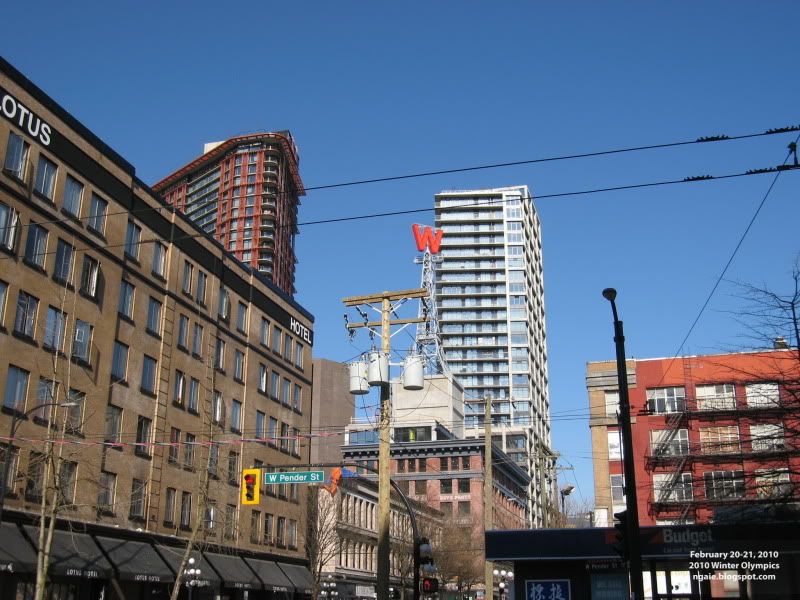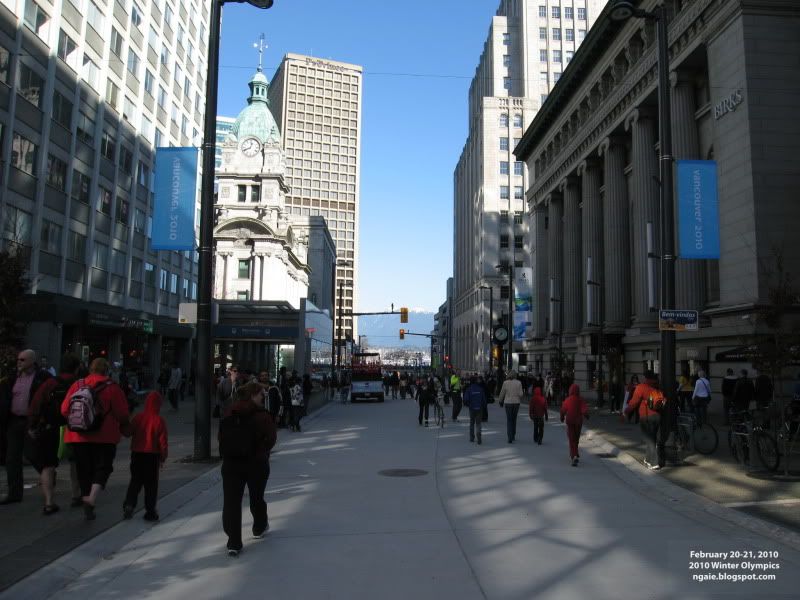 They opened up a viewing platform for the Olympic caldron, however the wait time was more than one hour long!
This events in town are more about long lineups than anything else. This lineup is just for entering the Official Olympic Superstore inside The Bay department store.