Last Sunday, on Feb. 14, 2010, on the 3rd day of competition of the 2010 Winter Olympics in Vancouver. I went with my family to participate in the Victory Ceremony at B.C. Place Stadium.
The weather that day was more like spring than winter.
We started by walking to downtown because it was about an hour walk from our house and we didn't want to ride the congested transit system.
While walking across Cambie Bridge we passed by the Olympic Village.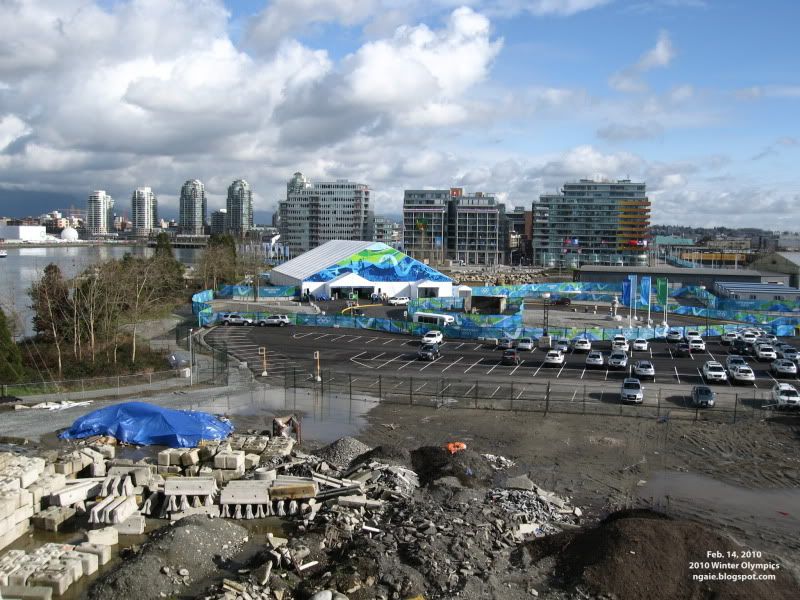 More pictures of the Olympic Village. Notice all the flags that were hung on the balcony by the athletes.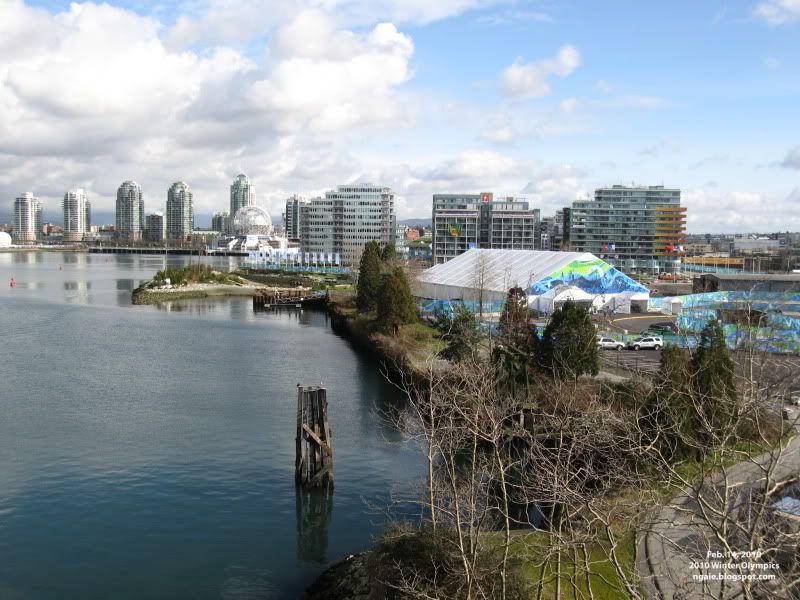 As we enter downtown, we see B.C. Place Stadium which was where the Opening Ceremony was held two days before.
Another shot of the Olympic Village from downtown.
All the security checkpoints leading to the stadium.
The festivities in downtown.
Alberta House, which is basically just a bar and restaurant.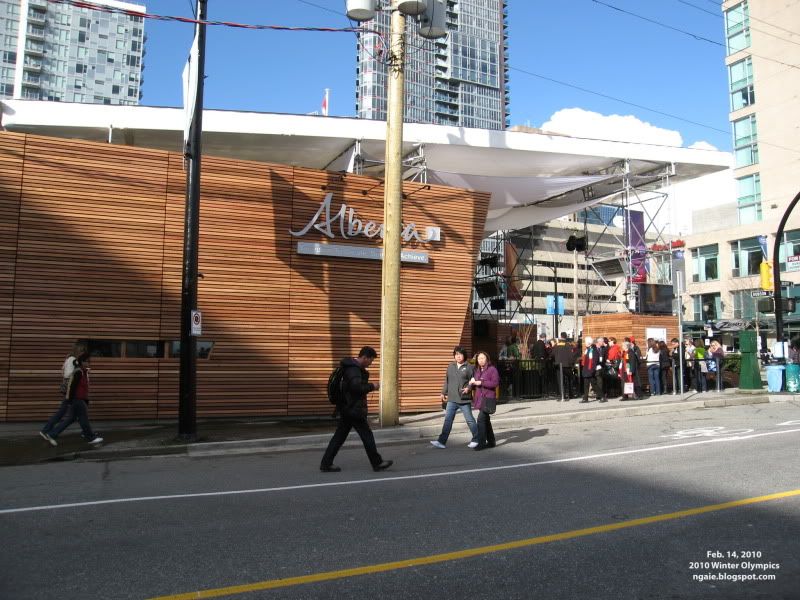 They closed off a lot of roads to cars during the Olympics. I had never seen so many people on the streets of Vancouver before.
Walking past Library Square and the "public art".
For those that have been to Japan, doesn't this look like a rip-off of a certain beef bowl chain?
At Robson Square, there was so many people that you could barely move.
Some of the wraps on the buildings.
On the right we see the wrap by Samsung on the TD Bank Building.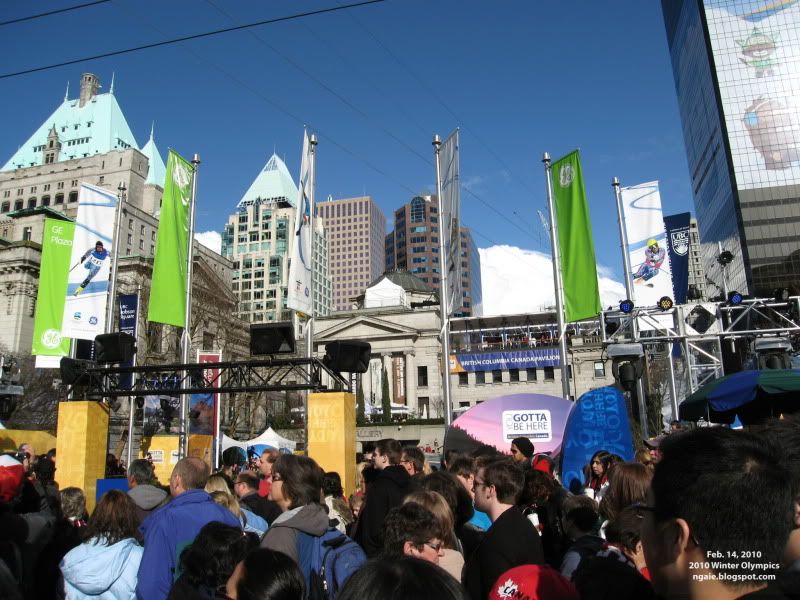 The Royal Bank of Canada wrap.
The "Japadog" stand is so popular now that they are opening a storefront near the library.
The convention centre, home to the International Broadcast Centre.
The exterior Olympic Cauldron. All fenced off for some reason.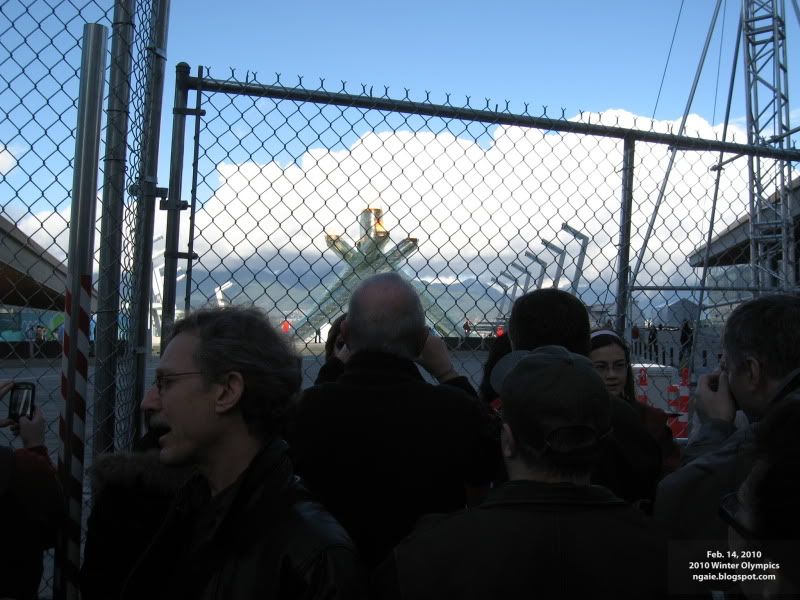 A view of the North Shore along with the Olympic Rings on the barge from the Pan Pacific Hotel.
Another shot of the convention centre from the Pan Pacific Hotel.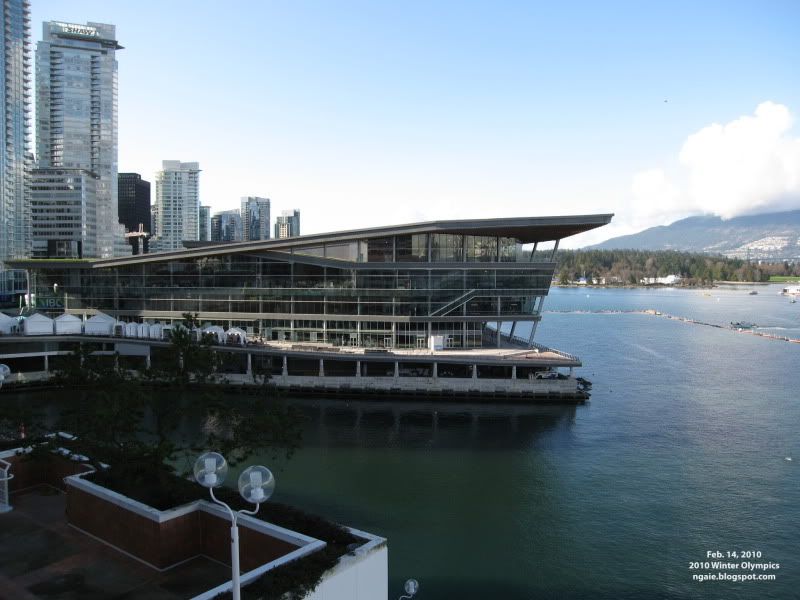 Looking east from the Pan Pacific Hotel.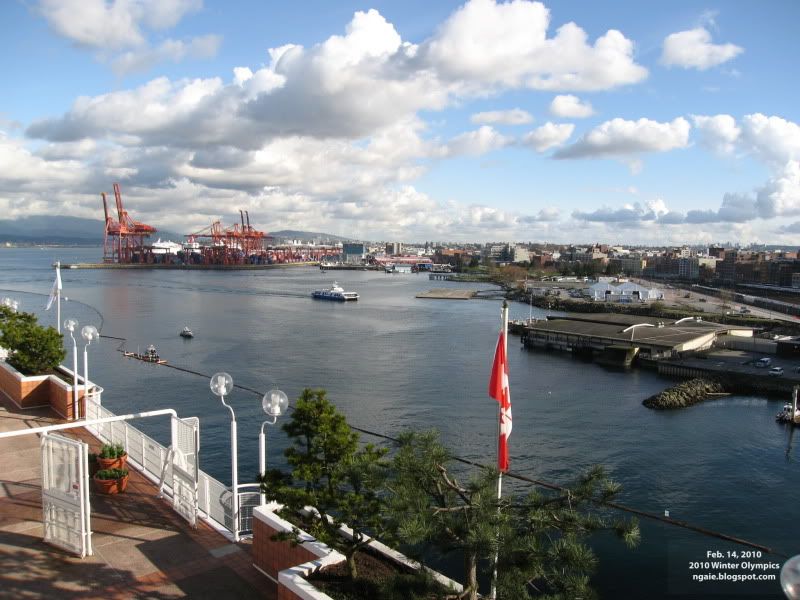 More pictures of building wraps.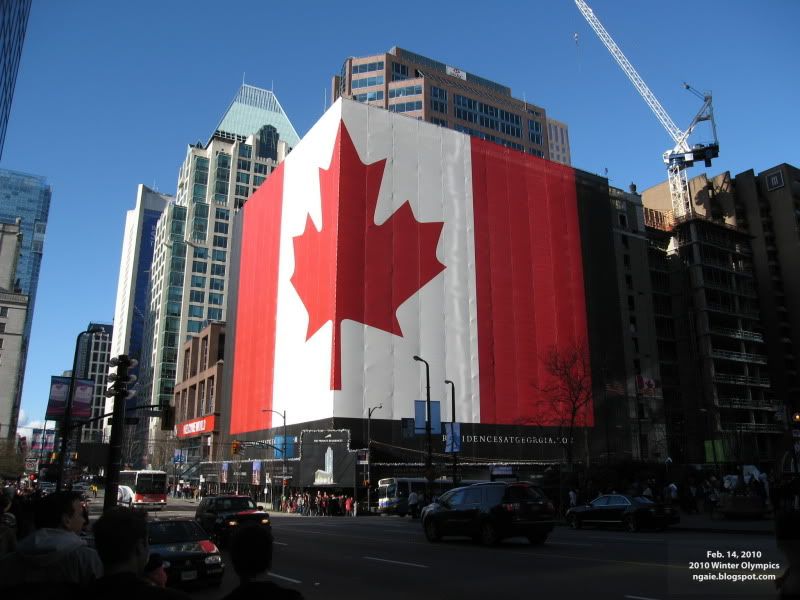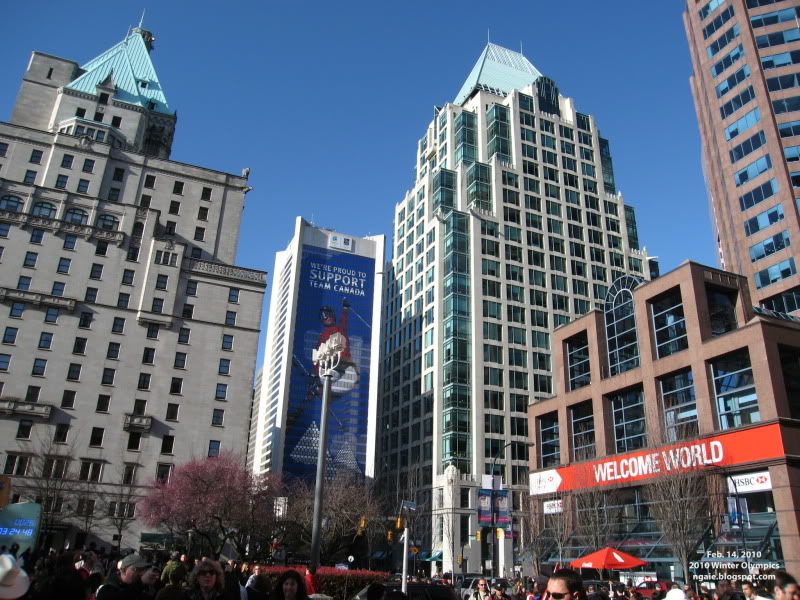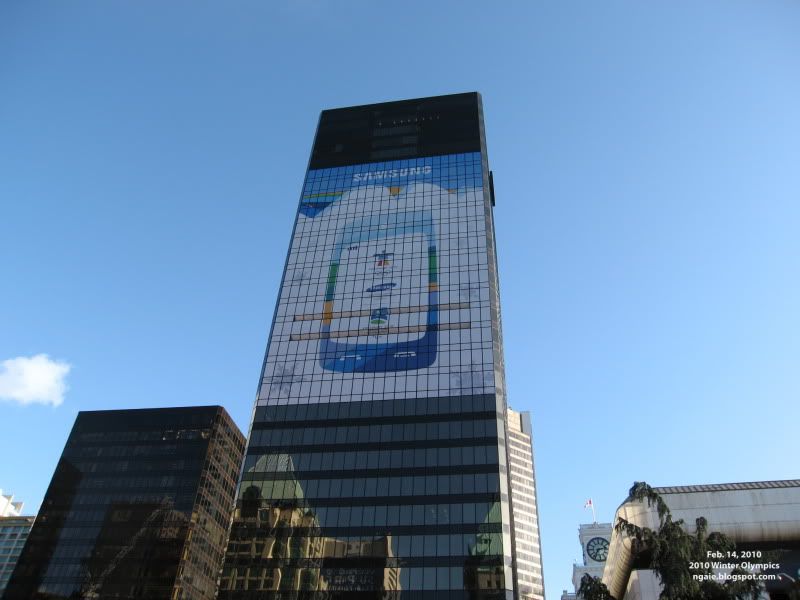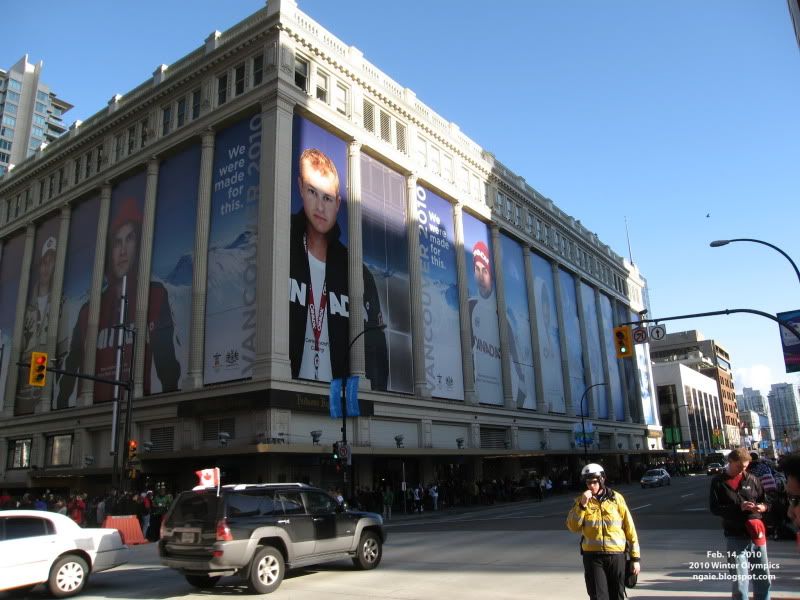 From the Victory Ceremony at B.C. Place Stadium.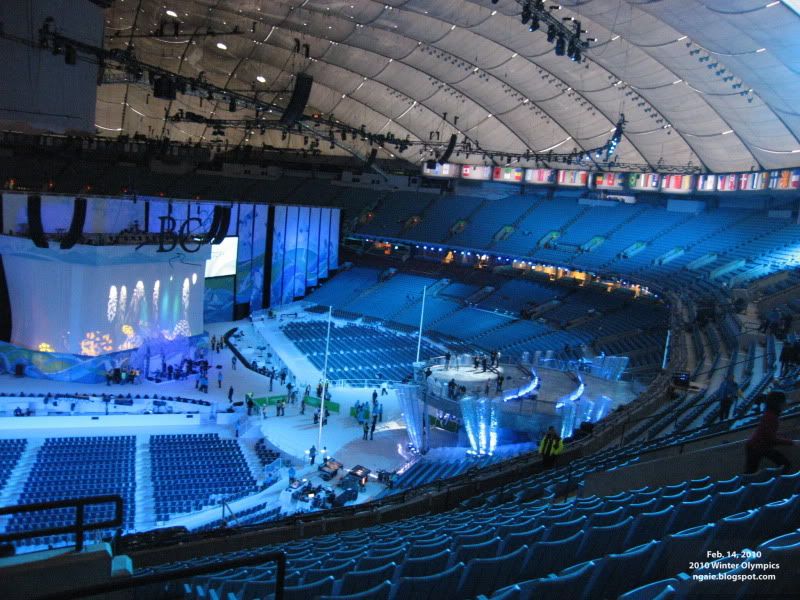 The hour started with performances by B.C. artists and groups.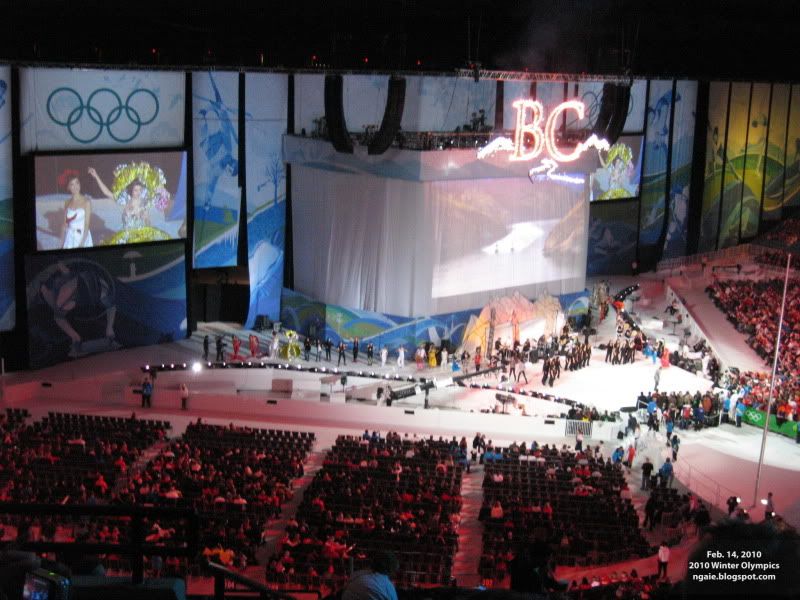 Technical glitch.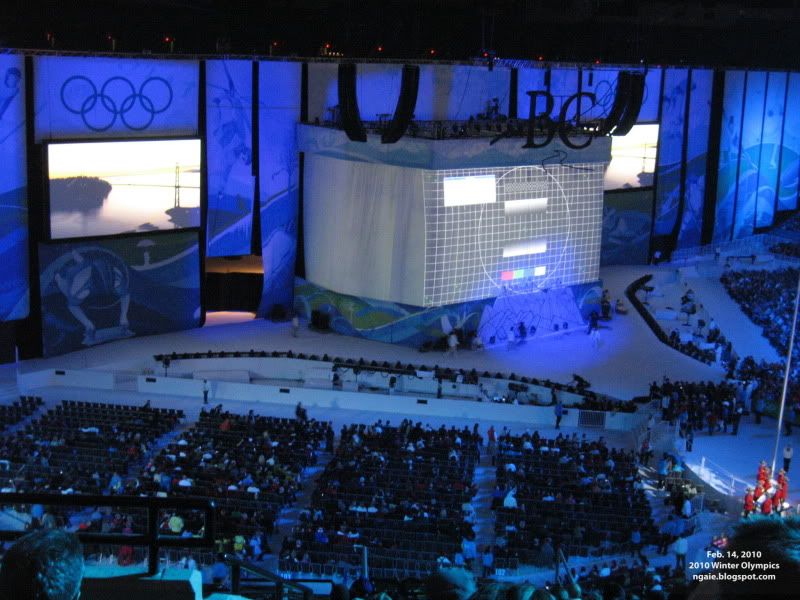 Next was the raising of the Olympic flag.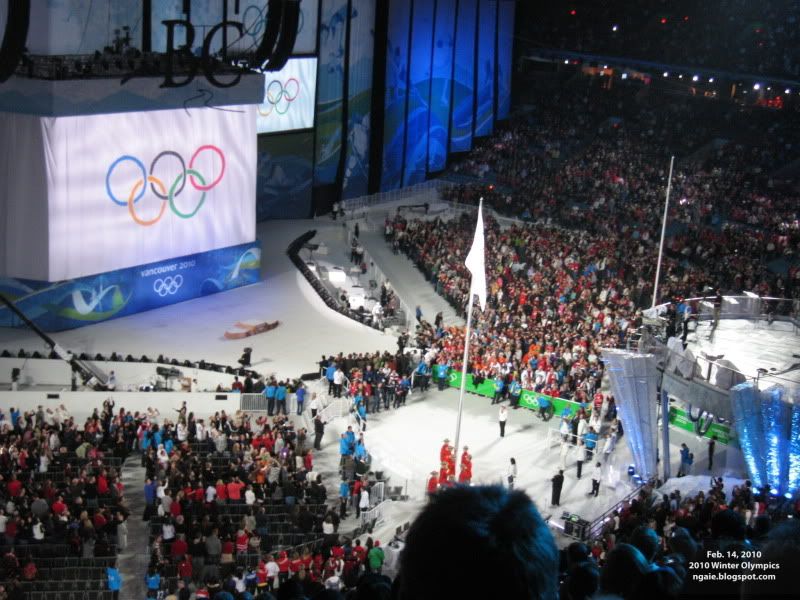 Following was the presentation of the medals. The first medal won by Canada, a silver by Jennifer Heil was presented that night.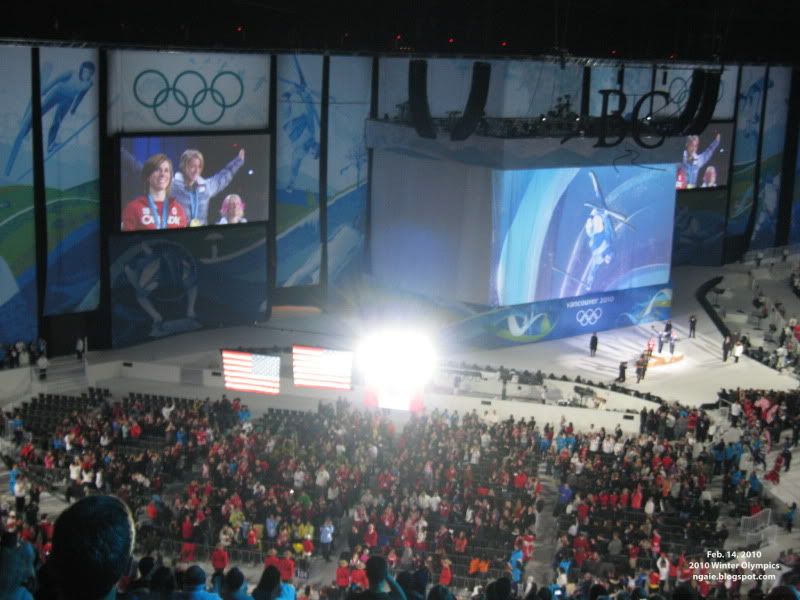 The medal presentation switched between the live presentation and a live telecast of the presentations at Whistler.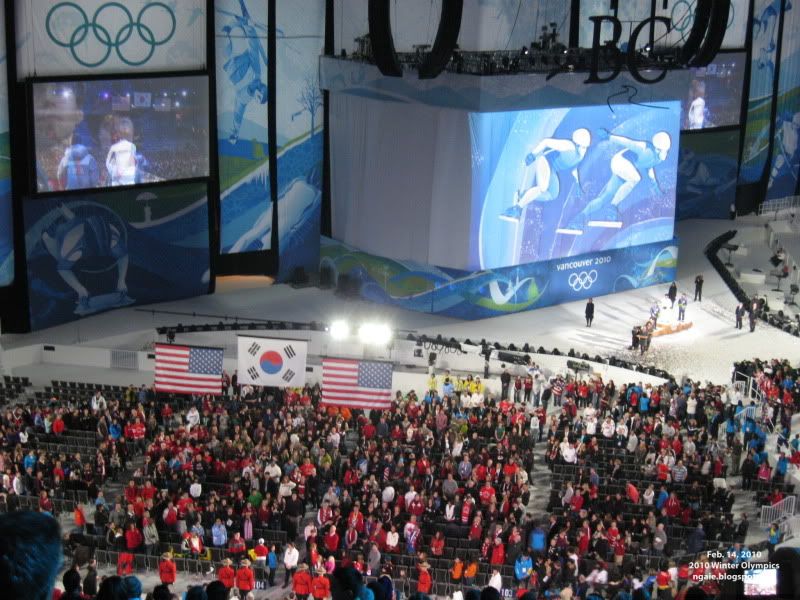 After the medal presentations were over, there was a one hour concert by Nelly Furtado.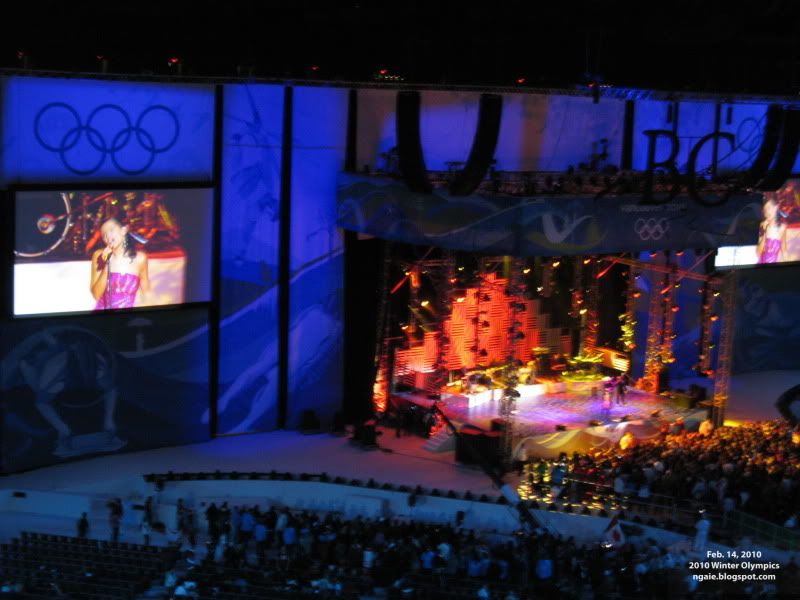 On the same route walking back home at night. The giant golf ball is Science World which is being rented out by the Russian team for the duration of the Olympics for "Russia House".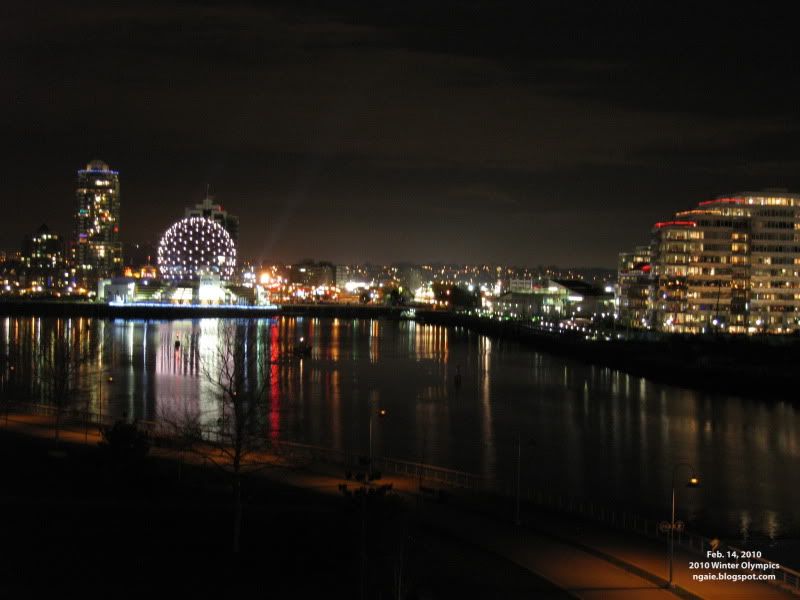 The Olympic Village at night.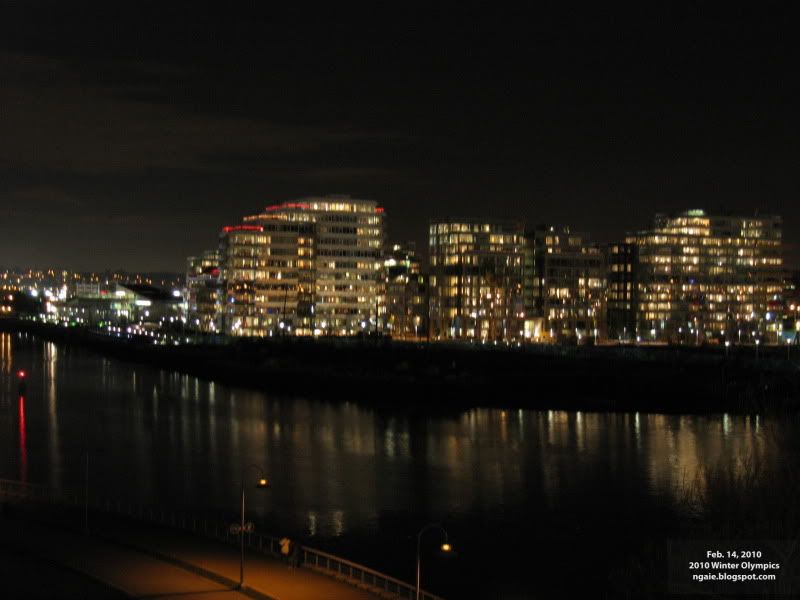 The ticket and the pins collected.